The Latest: Colts' Cromartie takes a knee during anthem
BY foxsports • October 2, 2016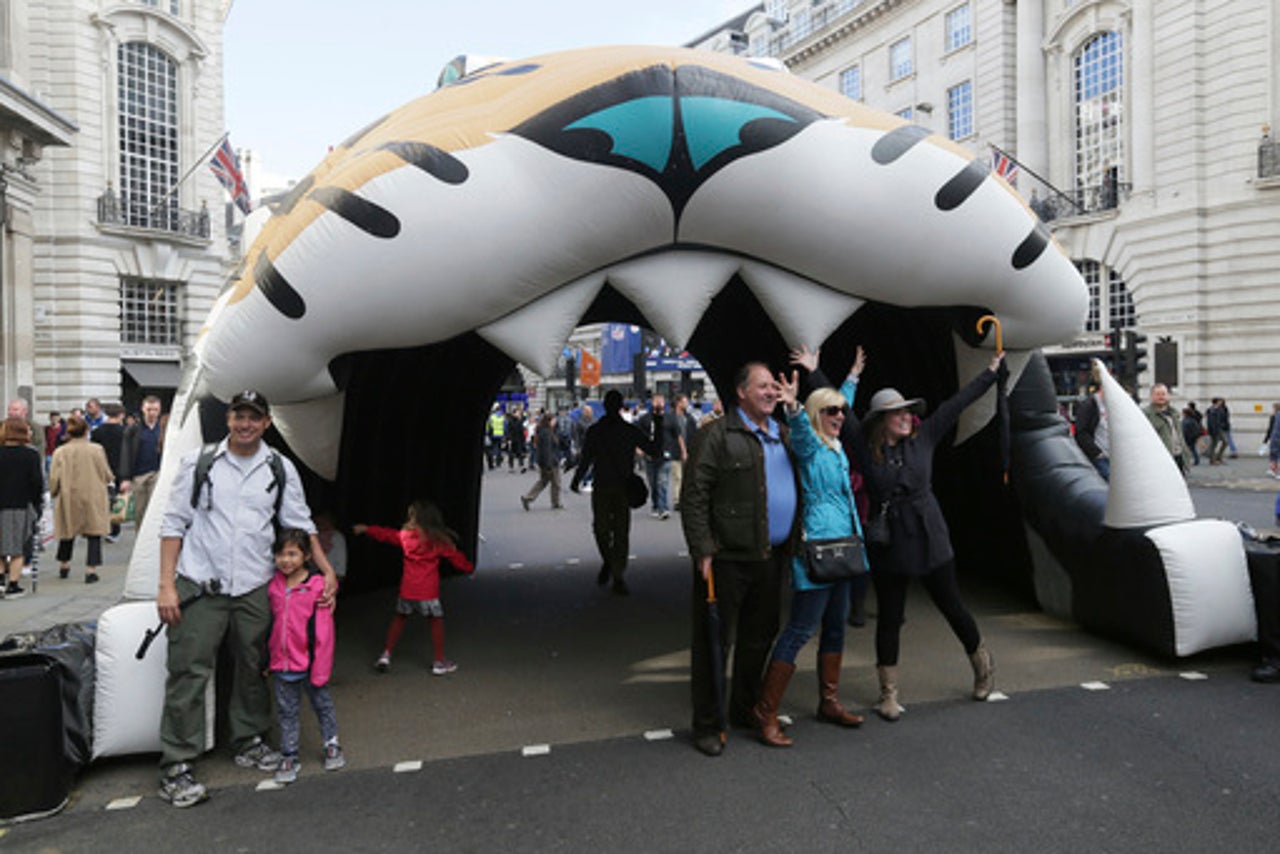 The Latest on the fourth week of the NFL season (all times Eastern):
9:50 a.m.
Indianapolis Colts cornerback Antonio Cromartie took a knee and raised a fist on Sunday as the national anthem was sung before the game against the Jacksonville Jaguars at London's Wembley Stadium.
Cromartie, who began his protest a week ago before the Colts' game against the San Diego Chargers, stood before the singing of ''God Save The Queen,'' the British national anthem.
None of the Jaguars players offered a demonstration before Sunday's game.
Such gestures have become commonplace in the NFL after San Francisco 49ers quarterback Colin Kaepernick began kneeling during the national anthem in the preseason. Kaepernick has been vocal in protesting police brutality.
---
9:30 a.m.
It's another sellout crowd at 84,000-seat Wembley Stadium, where the official London ''home'' team, the Jacksonville Jaguars, is hosting the Indianapolis Colts for the first of the NFL's 13 games Sunday.
Unlike American-staged games with big halftime shows, the British version focus its entertainment on the pregame, headlined by Robin Thicke performing his 2013 hit ''Blurred Lines.'' He was accompanied by a flaming video backdrop and a chorus line of Jaguars cheerleaders. Much of the crowd had a tough time seeing any of them, though, as field-level fireworks filled the stadium with sun-soaked smoke.
Taking the field for the coin flip were Jacksonville's honorary captains, former running back Fred Taylor and tight end Kyle Brady, and former Colts tight end Dallas Clark and linebacker Gary Brackett.
The award for most impressive entrance went to the Jaguars' London mascot, Union Jaxson, who landed on the 50-yard line by zip wire from the rooftop.
---
8:20 a.m.
Colts wide receiver Phillip Dorsett is active for Sunday's AFC South matchup with the Jacksonville Jaguars, the first of three NFL games being staged this season in London.
Dorsett had been listed as questionable with an ankle injury but will play for a Colts passing attack missing wideout Donte Moncrief. But quarterback Andrew Luck could face added pressure as the Colts confirmed that both starters on the right side of the line, guard Denzelle Good and tackle Joe Reitz, would not play due to back injuries.
The Jaguars will be without tight end Julius Thomas, scratched from the lineup with an elbow injury.
Colts inactives: WR Donte Moncrief, CB Darius Butler, RG Denzelle Good, RT Joe Reitz, C Jon Harrison, WR Devin Street, DT T.Y. McGill.
Jaguars inactives: TE Julius Thomas, QB Brandon Allen, CB Dwayne Gratz, DE Jared Odrick, LB Dan Skuta, G Chris Reed, TE Ben Koyack.
---
6:10 a.m.
This NFL Sunday is about 3 1/2 hours longer than usual thanks to an early start in London.
The Jaguars play the Colts at Wembley Stadium to begin a slate of 13 games Sunday in the fourth week of the season. Jacksonville coach Gus Bradley could be in danger of losing his job with a loss, given higher expectations for the Jags going into this season.
The Patriots play their last game without suspended quarterback Tom Brady, with a chance to move to 4-0 with a win against the Bills. Denver quarterback Trevor Siemian tries to follow up a strong road start last week with another against Tampa Bay, which has been inconsistent and is playing without top running back Doug Martin.
Among five late afternoon games, the Raiders visit Baltimore, one of the league's surprise teams so far this season.
Also playing Sunday: Tennessee at Houston, Detroit at Chicago, Carolina at Atlanta, Seattle at New York Jets, Cleveland at Washington, Los Angeles at Arizona, Dallas at San Francisco, New Orleans at San Diego and Kansas City at Pittsburgh.
---
---