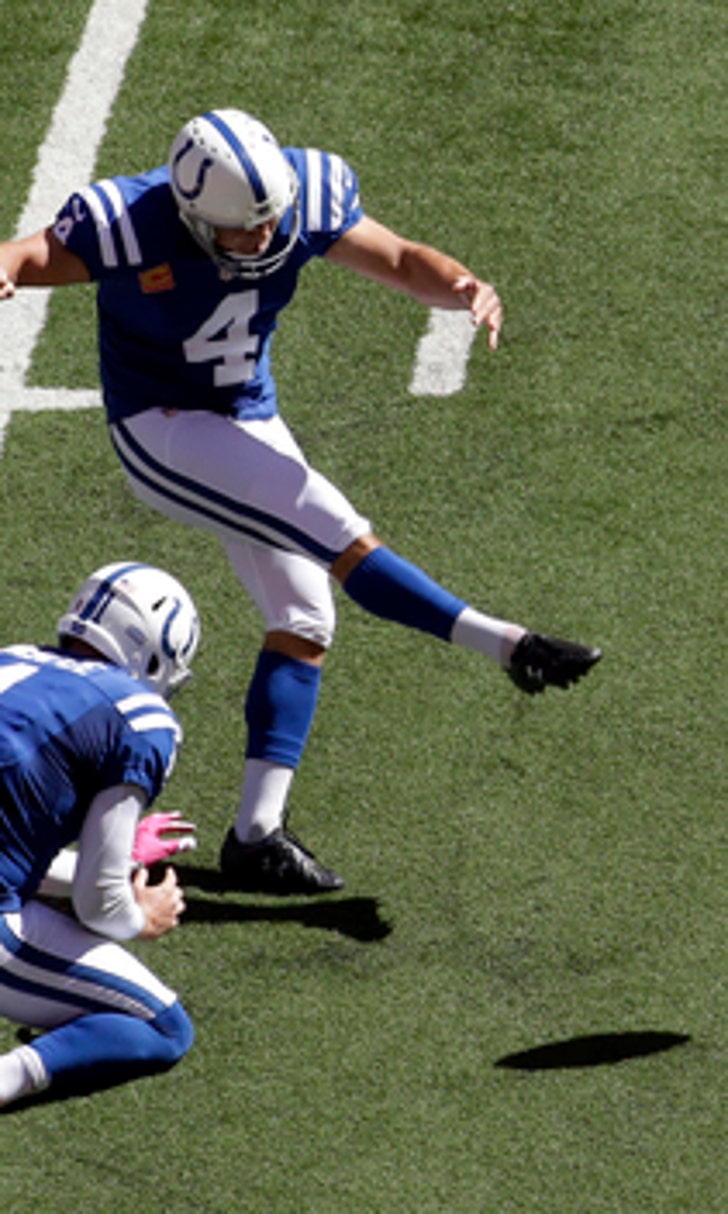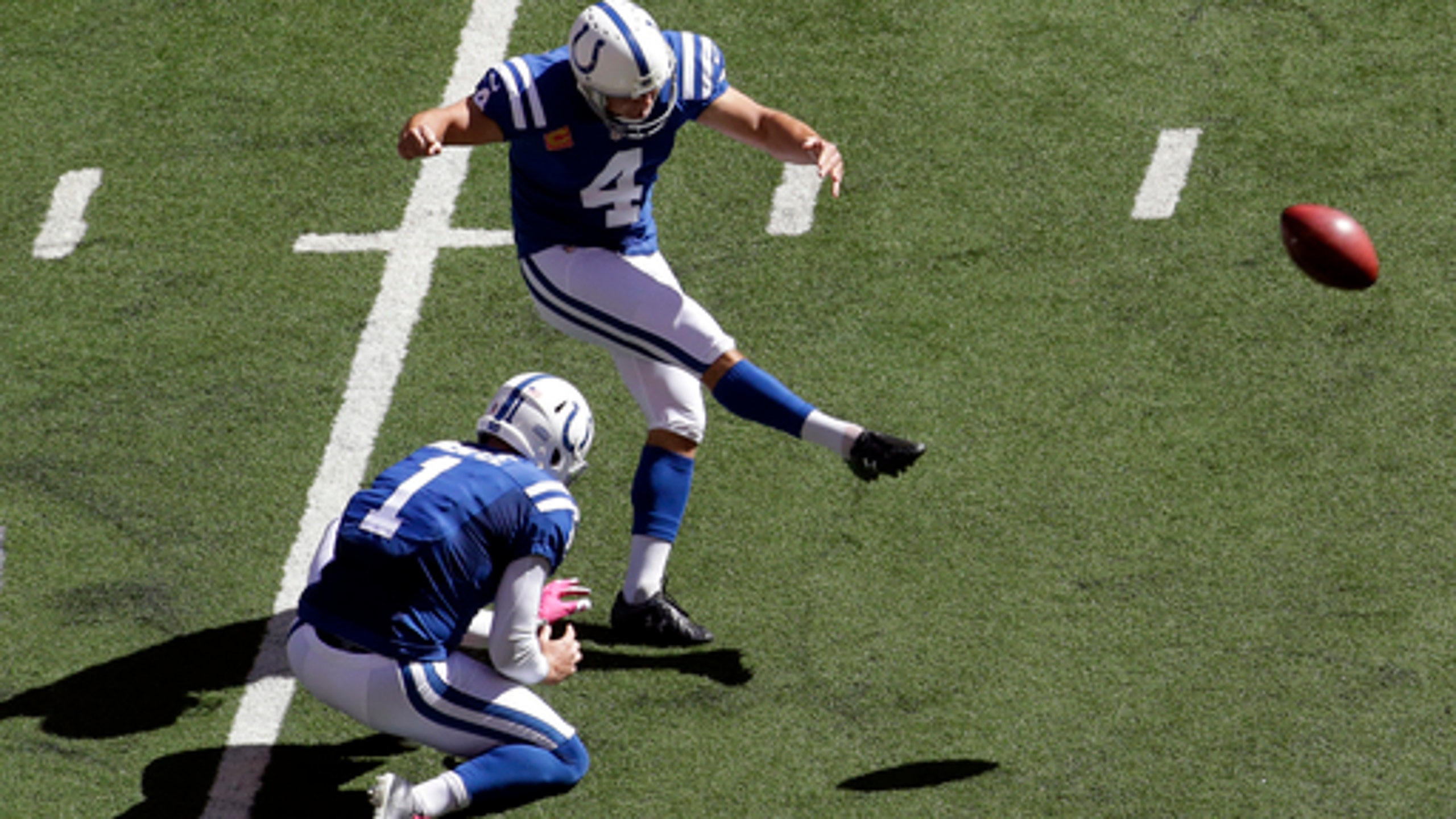 Texans stay confident in Osweiler as they prepare for Colts
BY foxsports • October 14, 2016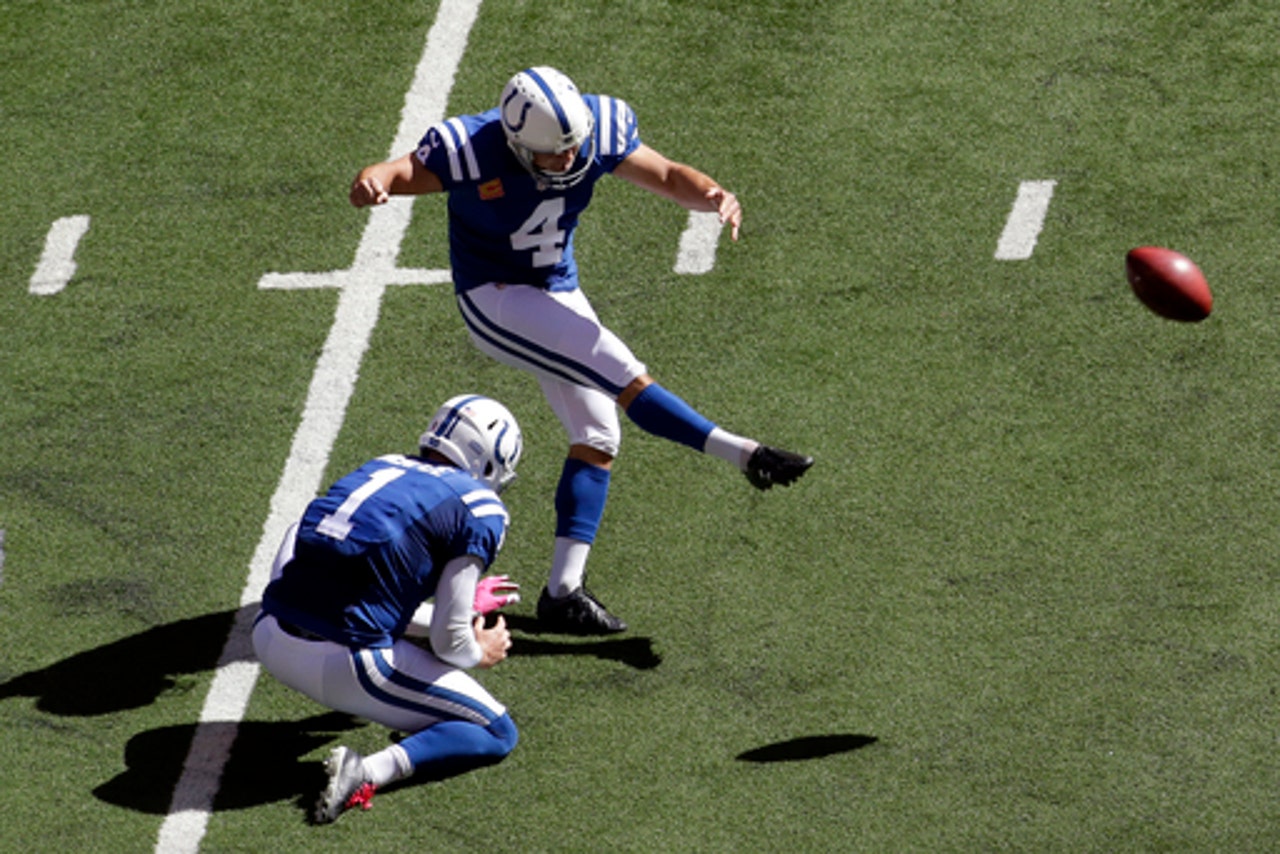 HOUSTON (AP) Brock Osweiler's second poor road performance has some wondering if the Houston Texans are having buyer's remorse about their new quarterback.
But as the AFC South-leading Texans prepare to host the Indianapolis Colts on Sunday night, they insist they're still confident their $72 million man is the one to lead the team.
''Brock is working very hard. He's very prepared,'' coach Bill O'Brien said. ''I think all of us, including (him), we all have to do a better job.''
Osweiler is in his first season in Houston after the Texans lured him away from Denver with that huge contract.
He's had an up and down season, leading Houston to three wins at home, but struggling in lopsided losses at New England and Minnesota .
He failed to give specifics when asked about areas in which he's looking to improve this week.
''The most important thing is we need to be more consistent because we are a great football team,'' he said. ''We have a great offense. We just consistently have to be that offense.''
For that to happen Osweiler will have to get receivers DeAndre Hopkins and rookie Will Fuller involved early on Sunday. Houston's offense stalled in Sunday's 31-13 loss to Minnesota when Hopkins and Fuller had no receptions by halftime.
Both O'Brien and Osweiler have talked at length about the importance of getting Hopkins going after the Pro Bowler has been held to less than 60 yards receiving in four games this year after only having five such games all of last season.
He and Osweiler connected a few times in the second half last week, including on Houston's only touchdown.
''It starts with me breaking the huddle and basically just saying to myself: `Is there a way for me to get Hop the ball on this play?' Because, like you saw last week, when you throw him the football, good things happen,'' Osweiler said. ''We're well aware of that and that'll definitely be a focus.''
Colts coach Chuck Pagano was very complimentary of Hopkins and understands the challenges the Texans have in getting him the ball since he faces the same obstacles with his receiver T.Y. Hilton.
''Anytime you got a game-wrecker like him ... he's going to garner the respect and attention of everybody that plays him,'' Pagano said of Hopkins.
''They're doing a great job of moving him around and trying to get him loose and get him some free access.''
Some things to know about the Colts-Texans game.
RECORD CHASE: Colts kicker Adam Vinatieri sure doesn't look like the NFL's oldest player. The four-time Super Bowl champ has made 38 consecutive field goals and if he extends that streak to match his age (43), Vinatieri will break the NFL record Mike Vanderjagt (42) set from 2002-04. Vinatieri made all five of his attempts in last week's win, the sixth time he's done that in a regular-season game. He's also made nine straight from 50 yards or more. The only other kicker with a longer streak than Vinatieri's is Gary Anderson, who made 40 in a row in 1997 and 1998.
BANGED UP SECONDARY: The Texans played most of Sunday's game without three of four starters in their secondary. Left cornerback Kareem Jackson was inactive with a hamstring injury and right cornerback Johnathan Joseph suffered a concussion on Sunday before Houston lost strong safety Quintin Demps to a leg injury. O'Brien said Demps and Jackson are day to day, but Joseph's status is less certain because he remains in the concussion protocol.
SACK ATTACK: The Colts' offensive line should be relieved J.J. Watt won't be on the field in Week 6, but don't expect them to rest easy. Andrew Luck has been sacked 11 times in the past two games and has already gone down a league-high 20 times this season. With another strong defense on tap, even without Watt, the Colts know they must play much better. At this rate, Luck would be sacked 64 times this season, an untenable pace. Pagano expects to see a steady progression starting this weekend.
''Everybody wants to protect the quarterback,'' Pagano said. ''Everybody wants to keep their quarterback upright. We're no different than anybody else. We're working extremely hard to do that.''
CLOWNEY CONTRIBUTING: In his third season, Houston's Jadeveon Clowney is finally starting to show the skills that made him the No. 1 overall pick in the 2014 draft. Clowney, who has shifted from linebacker to defensive end this season, had a career-high four tackles for losses last week and leads the NFL with eight tackles for losses. He's thrilled to be healthy and contributing after failing to live up to expectations in his first two injury-filled seasons.
---
AP Sports Writer Mike Marot contributed to this report.
---
AP NFL website: www.pro32.ap.org and http://twitter.com/AP-NFL
---
---