National Football League
National Football League
Texans-Patriots Preview
Published
Jan. 9, 2013 4:31 p.m. ET

One major reason the New England Patriots received a bye into this weekend's AFC divisional playoffs is their dominant performance in a rout of the Houston Texans last month.
Tom Brady and the league's highest-scoring team are heavily favored to do the same when these clubs meet Sunday at Gillette Stadium.
Houston (13-4) seemed on track for the conference's top seed through most of the season before blowing that opportunity by losing three of its final four games, starting with a 42-14 defeat at New England on Dec. 10.
Brady threw touchdown passes on the first three drives for the high-powered Patriots (12-4), who bolted to a 21-0 lead and nullified the Texans' ability to control the game on the ground through Arian Foster.
"We know that our effort and how we performed last time wouldn't give us a chance against anybody on the road," Houston coach Gary Kubiak said. "It's about right now refocusing on all the things we have to do to go down there and have a chance to be successful, and I'm sure that's what they're thinking about."
Brady finished 21 of 35 for 296 yards and four TD passes in that contest even though New England was without an injured Rob Gronkowski, who finished tied for fourth in the NFL with 11 TD catches and is healthy now. The quarterback, who can pass Joe Montana by winning a record 17th postseason game Sunday, insists the Patriots won't be overconfident.
"I think you learn from it," said Brady, who guides a team averaging 34.8 points. "You also understand things aren't going to be the same. They're going to see things that they're working on that are going to be different for us this time around. We do the same thing."
Houston's vaunted pass rush produced 44 sacks for the league's fifth-highest total but dropped Brady just once. Defensive Player of the Year candidate J.J. Watt led the NFL with 20 1/2 sacks, but he had no sacks of Brady and just two tackles in the first matchup.
The second-year defensive end has 4 1/2 sacks in three career postseason games and is looking to make amends.
"I mean, I got quite a few hits on Brady, but obviously the ball was gone every time," Watt said. "Didn't bat any balls, didn't have any tackles for a loss, so I need to do more."
The Texans brushed aside their poor finish to the season and limited Cincinnati to 198 total yards in last Saturday's 19-13 wild-card victory. Matt Schaub completed 29 of 38 passes for 262 yards in his first career postseason start, with his lone interception returned for a touchdown.
Foster keyed the victory with 140 yards on 32 carries with one score, also catching eight passes for 34. His 425 rushing yards are the most for a player in his first three playoff contests, and Houston won all eight games when he reached 100 this year.
"Last week, you saw why this guy is one of the top offensive players in the game, not just a back, but a top offensive player in the game," Patriots defensive tackle Vince Wilfork said. "The things that he can do with the ball in his hands, in the pass game and running it ... and he's a great blocker when they ask him to block. I mean he's a special player and we understand that."
Foster's rushing prowess is why it will be important for Houston to get off to a better start. He rushed 12 times for 44 yards in the first half of the first meeting but gained three yards on two carries the rest of the way with the Texans facing a big deficit.
"He's good with the ball in his hands and he's an excellent receiver," New England coach Bill Belichick said. "He's a very dangerous player. He's one of the best backs in the league, no question about that."
Foster has gained motivation for this matchup by a Boston newspaper column calling the Texans "fraudulent."
Schaub threw for 232 yards, no touchdowns and one INT in the first meeting, while Andre Johnson had eight catches for 95 yards. Johnson amassed 201 receiving yards last year in the postseason with T.J. Yates at quarterback, but he was held to 62 last week against the Bengals.
The Texans are also wary since the Patriots led the NFL in turnover differential at plus-25.
"They get them," Kubiak said. "They don't give it up. If we go in there and do anything to help them, we're in trouble."
Trying to slow down Brady, who threw for 34 TDs and led the AFC with 4,827 passing yards, figures to be a difficult task. The Texans will have a healthy Brooks Reed after the linebacker missed the first meeting with a groin injury.
Brady is 10-2 as a starter in the playoffs at home, but the most recent loss came two seasons ago in this round when New England fell 28-21 to a Jets team it had beaten 45-3 at home in the regular season. The other defeat came a season earlier to a Baltimore club the Patriots edged earlier that campaign.
"We've played division games where we've played the same team twice in the division or three times already this year," Belichick said. "Those games don't mean anything."
While the Texans lost in this round last season in Baltimore during their first postseason run, the Patriots are looking to become the first team to win a championship after losing in the Super Bowl the previous season since the 1972 Dolphins went 17-0 including the postseason.
"It's as exciting as there is," Brady said. "This is why we work hard. This is why we put the time in: so we can be at our best."
---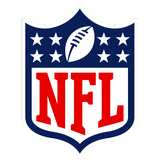 Get more from National Football League
Follow your favorites to get information about games, news and more
---