National Football League
National Football League
Terrell Thomas excited as Giants close camp
Published
Jun. 14, 2012 9:26 p.m. ET

Tom Coughlin didn't waste a lot of time talking to the Super Bowl-champion New York Giants after their minicamp ended.
His comments Thursday lasted roughly just over three minutes, and the advice was the same he has given for decades. Enjoy the next six weeks, work out, lift some weights and be ready for the start of training camp July 27 at the University at Albany.
Of course, there was the obligatory stay-out-of-trouble warning, which this team probably didn't need in the wake of tackle David Diehl's arrest on Sunday for impaired driving.
After the meeting, many players rushed to their lockers, changed and left.
Even though he was leaving, too, cornerback Terrell Thomas wasn't in a hurry. Being back was fun after missing all of last season with a torn ACL in his right knee.
While he received a Super Bowl ring, not playing for a year was tough.
''I have a different motivation, a fire that is pushing me more than any of these guys,'' Thomas said. ''I missed the whole year. I don't have time to hang out in the weight room. I am always working out and trying to get better in some fashion because once you lose football, you get so much time to reflect on what you could have been doing or how you could have gotten better.
''It pushes me.''
The 27-year-old Thomas seemingly was destined for stardom in 2011, coming off consecutive seasons in which he led the Giants in tackles, interceptions and passes defended. It all changed in the second week of the preseason, though, in a XX-XX rout over the Chicago Bears. Thomas suffered a major knee injury on a play in the closing seconds of the half and saw his season end.
Surgery and rehabilitation would follow, and Thomas even faced the prospect of free agency after the season before re-signing with the Giants. He took part in the offseason training program and attended the minicamp, although the Giants refused to let him take part in the team drills, which meant not going head to head with an opposing receiver.
''I tried to simulate as much as I could on the sidelines,'' said Thomas, who insists his knee is fine. ''Obviously it's not the same unless you are guarding someone. I have time to get my feet wet. The biggest thing is I trust (my knee) right now to throw it in the dirt. I'm not hesitant at all, I just need more reps, running around and putting my body in different situations you can't put yourself in on the side.''
Thomas plans to spend the next month back home in California working out with former USC quarterbacks Carson Palmer, Matt Leinart and Matt Cassel, as well as former Giants receiver Steve Smith, who he has worked out with for years. Thomas was a two-time, second-team All-Pac-10 selection while with the Trojans.
''I can't wait to start working with him,'' Thomas said of Smith. ''He's a great competitor, a guy who I have battled with since I was 18. It will be good to see him again.''
Thomas admits there is an adjustment period under way. The New York defensive system is the same, but some terminology is different. The one thing that hasn't changed is his belief that he is the starting cornerback along with Corey Webster. Aaron Ross took over after Thomas was hurt, but Ross signed with Jacksonville.
There is depth at the position. Prince Amukamara, the team's first round draft pick in 2011, is back after an injury-plagued rookie season, along with Michael Coe and Justin Tryon. New York also selected Jayron Hosley of Virginia Tech in April's third round.
''I just can't wait to compete with them,'' Thomas said. ''We are all rooting for each other. Obviously, I have said I am the starter. I feel I proved myself the last two years. The biggest thing I have to do is come back and return to my old form, and I have been working my butt off in the offseason to do that.
''In July, we'll see.''
Thomas expects to be on the field with the first unit July 27, with no limitations. And he believes this secondary has the most depth the Giants have had in years. That's saying something considering New York has won two of the last five Super Bowls.
''If everyone capitalizes and we all work together,'' he said, ''I think we can be a great secondary.''
Defensive coordinator Perry Fewell was reluctant to assess Thomas at this point, other than to say he was mentally sharp.
''He is in our plans,'' Fewell said. ''We have a backup plan in case he is not ready, but he is heavily in our plans. And we'll have to wait until Albany to see which plan we go with. Like anything we do we have a Plan A and a Plan B.
''And he is in Plan A.''
NOTES: Coordinator Kevin Gilbride says running back David Wilson, the Giants' first round draft pick, might be the most explosive player on the offense. ''It's kind of exciting to see. Whether he can learn - there is a lot of learning going on and you can see the smoke coming out of his ears and his eyes going around in different directions,'' he said. ''There is a long way to go, but if you can tap into it, he can give you some excitement. I don't know if we've had that kind of guy.'' ... DT Markus Kuhn, the seventh-round, German-born draft pick, could not take part in camp because he did not have a work visa. ... The team is encouraging fans to register by June 19 for the Giants Run of Champions 5K June 24. It will benefit the Giants Foundation, which assists youth-related charities throughout the greater New York area.
---
---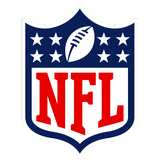 Get more from National Football League
Follow your favorites to get information about games, news and more
---