National Football League
National Football League
Tebow tripping up Fox's sabotage
Published
Nov. 17, 2011 12:00 a.m. ET

It was probably a little confusing for Tim Tebow in the team's short practice time this week, but he just has to believe in his coach, John Fox. We have learned that for the Denver Broncos' game Thursday night against the New York Jets, Fox told Tebow that he is to throw the ball right-handed.
It's genius, Fox told him. Defenses will be prepared for Tebow's usual left-handed throw, but when the ball comes from the right side, it will confuse everyone.
Yes, I just made that up. The truth is, a funny thing keeps happening while Fox keeps redesigning his offense to make Tebow look as bad as possible: The Broncos keep winning.
Fox cannot get rid of this guy, no matter how hard he tries to prove to Tebowmaniacs that their worship is directed at a guy who can't be an NFL quarterback.
"If we were trying to run a regular offense,'' Fox told NFL.com, "he'd be screwed.''
Fox wants his team back. Last week, Tebow attempted only eight passes, completing two, in Denver's victory over Kansas City. The Broncos ran the option. And they still won. So who knows what Fox will try against the Jets.
Project Sabotage just keeps failing. Tebow keeps winning.
You might not agree with this theory, that Fox, in his first year with the Broncos, is doing what he can to get over his Tebow problem. He was pressured by the fans into playing a guy he, and John Elway, want nothing to do with.
The great thing for Fox is that whether he's really trying to win or just trying to make Tebow fail, it's a win-win situation. Either 1) Tebow loses and goes away so Fox can get on rebuilding the franchise the way he wants, or 2) the Broncos win and get to the playoffs, showing what a genius Fox is.
Fox's interview with the NFL Network and NFL.com was so revealing. He kept dropping backhanded compliments on Tebow. He watched film and showed defenders trying, and failing, to adjust their approaches.
"Check out 91,'' Fox said, talking about Chiefs linebacker Tamba Hali. "He's a great rusher, but look how he has to play. He can't even rush. He's just sitting there waiting. He's reading the option.
"What he does against conventional teams is rush the passer. Well, we don't have a passer. We have a runner. Not to say he can't pass at all, but we're recognizing his strengths.''
See? The Broncos don't have a passer. Fox says he's recognizing Tebow's strengths, but his own quotes serve to point out the quarterback's weaknesses.
You've heard all sorts of arguments over the past several weeks about whether Tebow is any good. Does Fox get a vote in that debate?
Apparently not.
Fox was asked whether he would have taken Tebow in the first round of the draft, as previous Broncos coach Josh McDaniels did.
"That's hard to say,'' Fox said. "As a football player, I would have. He's what you're looking for in a football player.''
God, I love that quote. He likes Tebow as a football player. And apparently Tebow is a good person. So what else does that leave for a reason not to take him in the first round?
How about this one: "After the loss to Detroit, we decided if Tim is going to be our guy, we can't do that other crap. We had to tweak it.''
By "that other crap,'' Fox is talking about passing.
And the thing is, in that Detroit blowout, Tebow didn't show that he can't pass. The Broncos started the game in a spread offense with Tebow in the shotgun. Tebow fans have long said that that is the perfect offense for him. The Broncos walked down the field, scored and then went to a different offense for the rest of the half.
This isn't to say that Tebow is a superstar quarterback; it's only to point out the little game Fox is playing. It's hard to believe that NFL defenses, including the Jets', will be fooled for long by the option.
Last week, it came as a surprise to the Chiefs, who are awful, anyway. The Jets have a real defense, one that thinks of itself as tough enough to stop the run.
But the experiment continues, with Tebow looking awful and winning games. Fox, the mastermind, is working his genius.
If this doesn't work, look for Tebow to start running the punt-on-third-down attack.
---
---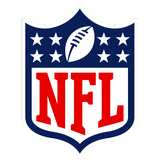 Get more from National Football League
Follow your favorites to get information about games, news and more
---