National Football League
National Football League
Tatupu relishing his career revival with Falcons
Published
Jun. 20, 2012 12:54 a.m. ET

Lofa Tatupu started to believe his career was over as he spent the 2011 season away football.
Following his release from the Seattle Seahawks before last season, Tatupu said his only chances with other teams were as an outside linebacker. Tatupu, a three-time Pro Bowl middle linebacker with Seattle, wasn't looking to change positions.
When he realized he wasn't going to play last season he began to lose hope and considered filing his retirement papers.
''At a certain point I just stopped working out,'' Tatupu said Tuesday. ''I thought it was over. I was really ready to send those papers in.''
A call this year from Tatupu's agent, Fletcher Smith, changed the linebacker's outlook.
''He called me and said `Do you want to go play?''' Tatupu said. ''I said absolutely. He told me the options and I said `Yes, I'm going to go work out right now.'''
One of those options was the Atlanta Falcons, who need help at the position after Curtis Lofton signed with the Saints.
Tatupu, 29, opened minicamp with the Falcons on Tuesday, competing with Akeem Dent for the starting job and relishing the rebirth of his career.
''I'm excited about the whole process and just being back playing ball again,'' Tatupu said.
Tatupu signed a two-year, $3.6 million contract with Atlanta.
Falcons coach Mike Smith said Tatupu is expected to push Dent, a third-round pick from Georgia in 2011.
''Lofa is a very experienced player and we anticipate he and Akeem should have a good battle this training camp,'' Smith said.
The Falcons re-signed many of their free agents but the loss of Lofton, who led the team in tackles the past three years, was significant.
''I just hope I bring the veteran leadership,'' Tatupu said. `I know Curtis, he's a hell of a ballplayer and I know they're missing that with his departure. I'm hoping to take up where he left off.''
Smith said Tatupu's body ''is probably in a different place'' after he missed last season.
''We've just got to bring him along slowly, especially in training camp when we're going to be going twice a day and we'll be in pads,'' Smith said.
Tatupu looks like a run-stopper but he excelled in pass coverage as he had 10 interceptions in his six seasons with Seattle, including four in 2007.
Tatupu said he feels comfortable being back on the field.
''You've got to knock a little rust off but for the most part it's second nature, especially as a middle linebacker,'' he said. ''You're supposed to know what everybody is doing. You're supposed to be the field general. From that standpoint, I really wasn't taken back by it. I just come in and do what I do.''
Tatupu had arthroscopic surgeries on both knees after the 2010 season but said he was physically ready to play last year. He was released when he wouldn't agree to restructure his contract with the Seahawks.
''A lot of what kept me out last year wasn't my injuries,'' he said. ''I was ready to play. I wanted to play.''
He said his year away from football only strengthened his love for the game.
''The hunger has always been there,'' he said. ''I've never taken anything for granted, not one day, whether it's practice or a walk-through. What we're doing is a blessing. It's a privilege, not a right.''
Tatupu said he would ''be around the game somehow'' if he wasn't playing.
''It might be coaching high school,'' he said.
''I've got to be around the game. When all is said and done, I'm going to coach or I'm going to do something that has to do with this game, because I just love it so much.''
NOTES: Smith said TE Tony Gonzalez and OT Will Svitek have excused absences for the three-day mandatory minicamp. Smith said Gonzalez's stepfather of 25 years died on Sunday after a long battle with cancer. Svitek also is away due to a family matter. ''Our thoughts and prayers go out to those families,'' Smith said. Gonzalez ... Smith called the first day of minicamp ''very spirited.'' The team had a light morning practice and a longer afternoon session that lasted almost 2 hours and was open to the public. ... Team owner Arthur Blank attended the afternoon practice. ... The Falcons signed K Erik Folk from the University of Washington.
---
---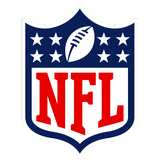 Get more from National Football League
Follow your favorites to get information about games, news and more
---