National Football League
National Football League
Tannehill sneaking into the top five
Published
Apr. 1, 2012 1:00 a.m. ET

As we wrap up the Pro Days being held on college campuses across the country, it's time to check into our latest NFL Mock Draft. This week, we give you two rounds of Mock Draft goodness:
1. Indianapolis Colts: Andrew Luck, QB, Stanford
A lot of draftniks have come out and said they like Robert Griffin III more than Andrew Luck. They think Griffin's got a better arm, has more potential, and is more mobile than the two-time Heisman runner-up out of Stanford. That's all good and well. It makes for good fodder. Luck will go first.
2. Washington Redskins: (via trade with St. Louis) Robert Griffin III, QB, Baylor
Griffin III is a great fit for Washington. He fits into the Shanahan scheme perfectly and has all the moxie necessary to lead a struggling franchise back to the top. He's already taken Baylor from the basement of the Big 12 to the Alamo Bowl. If he can do that, bringing the Redskins back to the playoffs is nothing. There's more talent at the wideout position in Washington than there was a year ago. Pierre Garcon and Josh Morgan are solid, veteran receivers he'll click with. There are better days ahead, 'Skins fans.
3. Minnesota Vikings: Matt Kalil, OT, USC
With Ryan Tannehill's stock rising by the day, Minnesota could field some offers from Cleveland, Miami or another team in search of a quarterback. Morris Claiborne's a possibility with the third pick, too. Cornerback is a trouble area for the Vikes, for sure, but they've got to protect second-year quarterback Christian Ponder. Bringing in Kalil would help solidify the franchise QB's blind-side protection. It's not exactly the sexiest pick in the world, but it's the right one.
4. Cleveland Browns: Ryan Tannehill, QB, Texas A&M

Tannehill's stock enjoyed an uptick after a strong pro day last week. On film, he pops out as a potential NFL superstar. The knock on Tannehill is that he only played quarterback in college for a year-and-a-half. That's silly. He was a star quarterback in high school and was such a tremendous athlete that the Texas A&M coaches needed to get him on the field, playing him at receiver. He eventually replaced 2010 preseason Big 12 Player of the Year Jerrod Johnson at quarterback during the 2010 season and never went back to wideout. He's athletic, has a lively arm and fits in the West Coast offense perfectly. A great fit for Cleveland. Sorry, Colt McCoy.
5. Tampa Bay Buccaneers: Trent Richardson, RB Alabama
Arian Foster went undrafted and led the league in rushing two years ago. Ahmad Bradshsaw went in the seventh round and has been the Giants' feature back for the past three years. My point? You don't need to spend a top-five pick to get production out of the running back spot. So, why would Tampa use one in 2012? Because Richardson's the extremely rare talent who's worth it. Watching Richardson's film, I can tell you with no hesitation that he's the highest rated running back I've had on my draft board since Adrian Peterson left Oklahoma in 2007. Run him behind Davin Joseph and Carl Nicks? Wow.
6. St. Louis Rams (via trade with Washington): Justin Blackmon, WR, Oklahoma State

Les Snead, Kevin Demoff, Jeff Fisher and the rest of the Rams brass were wise to trade out of the second pick when they did, beating the rush of free-agent signings. They pulled the trigger and made out well, locking up the sixth pick, two additional first-round picks and the Redskins' second-round pick this year. And guess what? If the Rams had the second overall pick, I think they would have taken Justin Blackmon.
7. Jacksonville Jaguars: Morris Claiborne, CB, LSU
Claiborne's a top-five talent and could go as high as No. 3 to Minnesota. He'd be a very nice pickup for Jacksonville all the way down at No. 7. Jaguars fans may be clamoring for a wide receiver, here, but Claiborne's the guy. I have him rated higher than I had his college teammate — Patrick Peterson — a year ago.
8. Miami Dolphins: Riley Reiff, OT, Iowa

That collective groan you'll be hearing on April 26th? That'll be the frustrated Dolphins fans across the country, offering a collective sigh when their team fails to land Ryan Tannehill come draft day. With Manning in Denver, Flynn in Seattle, Alex Smith in San Francisco, and Luck, RG3, and Tannehill going elsewhere — I think Miami goes with the best offensive tackle available.
9. Carolina Panthers: Fletcher Cox, DT/DE, Mississippi State

At the end of the college season, I penciled Cox in as a second-round selection. Less than four months later, I'm sold on Cox as a top-10 pick. His draft stock is on fire after a huge week at the NFL Scouting Combine and a sound pro-day workout. A 6-5, 300-pound run stuffer who can play in either a 3-4 or a 4-3, he's a young, versatile defensive lineman that could work in Ron Rivera's defense.
10. Buffalo Bills: Courtney Upshaw, OLB, Alabama

There's a lot of juice up in Buffalo this offseason, and with Kyle Williams, Marcell Dareus and now Mario Williams in town, there's reason for excitement over the Bills D. Adding Upshaw to the linebacker corps only makes the unit stronger.
Upshaw is "scheme versatile," and fits the Bills' new 4-3 defense well. Buffalo desperately needed a pass-rushing threat, finishing with just 29 on the year in 2011, good for 29th in the league. They landed Williams. Adding Upshaw to a front seven that already includes his college teammate Dareus would be wise.

11. Kansas City Chiefs: Quinton Coples, DE/DT, North Carolina
Coples is one of the more intriguing prospects in the 2012 draft. Some of his tape is magnificent (pop in the Virginia Tech game), while some of his tape is a major letdown. His potential has no bounds. He could be the best defensive end out of UNC since Julius Peppers. I'm confident that if he has the right coaches, he can become a breakout talent — a la Aldon Smith — in his first year. Romeo Crennel could be that coach.
12. Seattle Seahawks: Melvin Ingram, DE/OLB, South Carolina
I loved the quiet re-signing of Red Bryant, one of the most underrated producers in the game, and picking up Jason Jones for one year was a "no-lose" move. Ingram solidified himself as a top-20 pick with a dominant week of Senior Bowl practices in Mobile. Capable of playing either the outside linebacker or defensive end spot, he's a pass-rushing force who can cover tight ends in the passing game, too.
The Matt Flynn signing will steal all the headlines, but I love what Seattle's doing with its D. Ingram's a very nice addition.
13. Arizona Cardinals: Jonathan Martin, OT, Stanford
After flirting with the idea of Peyton Manning in Cardinals red, Arizona fans will have to throw their support behind Kevin Kolb in 2012. He needs someone protecting his blind side. Martin blocked for Andrew Luck the past three seasons and is considered one of the more athletic offensive tackles in this draft class. He can play either on the right or left side and can play right away.
14. Dallas Cowboys: David DeCastro, OG, Stanford

The Brandon Carr signing makes for a tremendous upgrade at cornerback for Dallas, but there are some who'll be clamoring for Alabama safety Mark Barron if he's still on the board.
Dallas' defensive backfield was the team's Achilles' heel last year, but they could use a big mauler like DeCastro on the offensive line. Guards got big money in free agency this year. Taking one with the 14th pick in the draft isn't considered too high anymore.
15. Philadelphia Eagles: Michael Brockers, DT, LSU

Before trading for Demeco Ryans, just about everyone (including me) had the Eagles drafting Luke Kuechly, the do-everything middle linebacker out of Boston College. With the linebacker position addressed with Ryans, Philly can go a variety of directions with the 15th pick. Brockers may not fulfill a huge area of need — Philly already has Cullen Jenkins and Mike Patterson at DT — but he could be the best player on the board. An active, big body, Brockers came on strong towards the end of the 2011 season and had a fantastic week at the combine.
16. New York Jets: Michael Floyd, WR, Notre Dame

Tebow! Tebow! Tebow! Sorry, I just feel like every Jets mention this offseason needs to start with that. Beyond Tebow! Tebow! Tebow!, the Jets still have plenty of needs on the offensive side of the ball. Finding Mark Sanchez a reliable wide receiver is one of them. Even if Santonio Holmes and Sanchez find a common ground, the Jets need a No. 2 The Notre Dame record-holder stole the show at the combine, measuring in at 6-3, 220 pounds, and running the 40 in 4.47 seconds. He's had some off the field issues with alcohol-related incidents, but has been all aces in the interview process.
17. Cincinnati Bengals (via Oakland): Dre Kirkpatrick, CB, Alabama
A 6-0 DB with top-flight speed (think Patrick Peterson speed), Kirkpatrick is the rare tall cornerback who can keep up with the game's fastest receivers. I've heard some scouts say they see him fitting in better at safety at the next level, but I think he could be an elite cornerback. With guys like Calvin Johnson, Julio Jones, and A.J. Green catching passes, there's nothing wrong with a big, 6-0 corner if he's got the speed to keep up. Kirkpatrick does.
18. San Diego Chargers: Cordy Glenn, G/OT, Georgia

Glenn's one of the rare people on Earth who tips the scales at 345 pounds and still runs a sub-5.0 40-yard-dash. The big fella wowed scouts at the combine, showing speed and agility that had reporters suggesting he could play center, guard, or even tackle at the next level. If he slips to No. 18, look for the Chargers to scoop him up. 'Bolts fans may want San Diego to draft a receiver, but I think Glenn's the guy.
19. Chicago Bears: Nick Perry, DE, USC
The Bears have been aggressive this offseason, trading a pair of third rounders for Brandon Marshall, locking up Eric Weems with a long-term deal, and signing Devin Thomas away from the Giants. At the very least, they'll have a nice special teams unit. The defensive line played poorly last season. Aside from Julius Peppers and breakout talent Henry Melton, there wasn't much production out of Chicago's front four. Perry had a big year in 2011; he could be a nice fit in Chicago.
20. Tennessee Titans: Whitney Mercilus, DE, Illinois

The Titans were a win from a wild-card berth in 2011 and did that without much impact from the team's defensive ends. The Tennessee defense was 24th in the league against the run and an embarrassing 31st in sacks. Mercilus, a guy not everyone has listed as a first-round pick, can do one thing and one thing for sure — get to the quarterback. A 6-4, 270 pound athlete, Mercilus put up huge numbers in 2011, recording 16 sacks. He might not be a household name at the moment, but I think he finds his way into the top 20 come draft weekend.
21. Cincinnati Bengals: Luke Kuechly, LB, Boston College
Kuechly won the Butkus, Nagurski, Lombardi and Lott Impact Trophy awards last season and has more career tackles (532) than any other player in the draft. There were questions about his speed heading into the combine, but he put those questions to rest with a blazing 4.5 40-yard dash. He's been compared to Sean Lee, without the durability and injury issues. An added bonus, here? Kuechly's a local guy, born and raised in Cincinnati.
22. Cleveland Browns (via Atlanta): Coby Fleener, TE, Stanford
The Browns get Ryan Tannehill with the fourth pick and snag him a go-to target in Fleener with the 22nd. If talents like Jimmy Graham, Rob Gronkowski, and Aaron Hernandez have shown us anything, it's that a big, athletic tight end can take an offense to the next level. Fleener's just starting to scratch the surface on what he can do. He stole the Stanford Pro Day, clocking between a 4.5 and 4.55 40-yard-dash, while sizing up at 6-5, 240 pounds.
23. Detroit Lions: Mark Barron, CB/S, Alabama

The big debate surrounding Alabama's defensive backfield is whether Dre Kirkpatrick's a corner or safety at the next level. I'm actually more intrigued by Mark Barron. He's hands down the best safety in this draft class, but I think Barron could actually play corner at the next level. Yeah, he played safety in college. And sure, he is 6-1, 215 pounds. But he's fast enough to make the move. At either spot, he's a great pickup for Detroit at 23rd overall.
24. Pittsburgh Steelers: Dontari Poe, DT, Memphis

The local fanbase might be pushing for Penn State DT Devon Still, but I think Pittsburgh goes with the combine wunderkind, Dontari Poe. At 6-4, 350 pounds and able to run a 40-yard-dash in less than five seconds, Poe stole headlines at the combine. His tape reveals a kid who didn't dominate against smaller opponents. I've seen him going as high as top 10 in other mocks, but I'm not sure a team is going to roll the dice on him that high. He fits Dick LeBeau's 3-4 quite well, physically, but needs to get there mentally. Memphis did not run a 3-4.
25. Denver Broncos: Devon Still, DT, Penn State
The Peyton Manning Era begins in Denver, but Peyton can't play DT, can he? Draftniks seem to be divided on Still. He had an inconsistent and underwhelming first few years at Penn State, before busting onto the scene and dominating the Big Ten, earning conference player of the year honors last season. At the combine, Still told reporters, "I think hands down I'm the best defensive tackle. I want it more. I was able to take over a lot of games." The Broncos D has some nice pieces, but can use some more. Adding Still won't make the same headlines as the Manning move, but it could be just as wise.
26. Houston Texans: Kendall Wright, WR, Baylor
Wright's stock took a bit of a hit when he showed up to the combine a bit heavier and slower than expected. I still see him going in the first round, and if he's still around when Houston's on the clock, don't expect the Texans to take the full 15 minutes. Most often compared to DeSean Jackson for his big-play ability, I've been hot on Wright since I saw him toe the sideline for 30 yards on a touchdown run vs. Kansas State. He's a lightning bolt who possesses good hands and great route-running ability. He's not built like a Calvin Johnson or a Larry Fitzgerald, but he'd be an incredible complement to Andre Johnson in Gary Kubiak's offense.
27. New England Patriots (via New Orleans): Zach Brown, LB, North Carolina
I may be in the minority on this one, but I think Zach Brown is a first-round pick. Pop in the Wake Forest game, Patriots fans. You'll see a guy who goes sideline to sideline, is in on every play and can intercept the pass. He's capable of playing LB in a 3-4 or a 4-3, and gets to the quarterback. He's the type of versatile guy the Patriots could use in multiple schemes.
28. Green Bay Packers: Peter Konz, G/C, Wisconsin

With Scott Wells gone, the Packers could do a lot worse than picking up a replacement from nearby Wisconsin. I like Konz, the anchor of a very good Wisconsin offensive line that straight-up mauled opponents throughout the 2011 season. Though the Packers' defensive line struggled in 2011 and there are definite needs there, grabbing Konz would be a wise decision at 28.
29. Baltimore Ravens: Dont'a Hightower, LB, Alabama

The Ravens lost a longtime reliable cog in Jarret Johnson this week. Ray Lewis isn't getting any younger, either. It's time to upgrade at the linebacker spot. If Hightower — the third-rated inside linebacker talent on my board — is available, they should go ahead and grab him.
A tackling machine out of Nick Saban's defensive star factory down in Tuscaloosa, he could make an impact right away. And remember, Ozzie Newsome is an Alabama guy, too.
30. San Francisco 49ers: Stephon Gilmore, CB, South Carolina

With Randy Moss, Mario Manningham, Brandon Jacobs, and Perrish Cox all inking deals in March, the 49ers were far more active in the free-agency period this year. They bring back all 11 defensive starters. Lightning fast and big enough to play the bigger receivers at the next level, he could go even higher than 30. He's a steal, here.
31. New England Patriots: Kendall Reyes, DT, Connecticut

Reyes' draft stock is rising after a strong combine performance and a solid pro day. Reyes won UConn's MVP and defensive player of the year awards for his play in 2011, when he accumulated 46 tackles, including 13.5 for loss. He'd make for a nice addition to an already solid defensive line.
32. New York Giants: Jayron Hosley, CB, Virginia Tech

33. St. Louis Rams: Mike Adams, OT, Ohio State
34. Indianapolis Colts: Reuben Randle, WR, LSU
35. Minnesota Vikings: Jerel Worthy, DT, Michigan State
36. Tampa Bay Buccaneers: Janoris Jenkins, CB, North Alabama
37. Cleveland Browns: Lavonte David, LB, Nebraska
38. Jacksonville Jaguars: Alshon Jeffery, WR, South Carolina
39. St. Louis Rams: Doug Martin, RB, Boise State
40. Carolina Panthers: Alfonzo Dennard, CB, Nebraska
41. Buffalo Bills: Dwayne Allen, TE, Clemson
42. Miami Dolphins: Brandon Weeden, QB, Oklahoma State
43. Seattle Seahawks: Stephen Hill, WR, Georgia Tech
44. Kansas City Chiefs: Omar Bolden, CB, Arizona State
45. Dallas Cowboys: Harrison Smith, S, Notre Dame
46. Philadelphia Eagles: Zebrie Sanders, OT, Florida State
47. New York Jets: Mitchell Schwartz, OT, California
48. New England (from Oakland): Ben Jones, C/OG, Georgia
49. San Diego Chargers: Vinny Curry, DE, Marshall
50. Chicago Bears: Amini Silatolu, OG, Midwestern State
51. Philadelphia (from Arizona): Ronnell Lewis, LB, Oklahoma
52. Tennessee Titans: Mike Martin, DT, Michigan
53. Cincinnati Bengals: Kevin Zeitler, OG, Wisconsin
54. Detroit Lions: Chase Minnifield, CB, Virginia
55. Atlanta Falcons: Brandon Thompson, DT, Clemson
56. Pittsburgh Steelers: Brandon Mosley, OT, Auburn
57. Denver Broncos: LaMichael James, RB, Oregon
58. Houston Texans: Billy Winn, DE, Boise State
59. Green Bay Packers: Bruce Irvin, LB, West Virginia
60. Baltimore Ravens: George Iloka, S, Boise State
61. San Francisco 49ers: Matt McCants, OT, UAB
62. New England Patriots: Mohamed Sanu, WR, Rutgers
63. New York Giants: Bobby Massie, OT, Ole Miss
 
---
---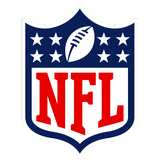 Get more from National Football League
Follow your favorites to get information about games, news and more
---