National Football League
National Football League
Surprising success has Indy thinking big for 2013
Published
Jan. 7, 2013 10:05 p.m. ET

Andrew Luck spent Monday morning poring over a little more game film. It's never too early to start thinking about his next game.
Less than 24 hours after Indianapolis' magical 2012 run ended with a 24-9 playoff loss at Baltimore, Luck and the Colts were already contemplating what improvements they need to make before next season begins.
''I think I'll take this week to sort of figure it out more,'' Luck said. ''I don't think I've had enough time to really digest a lot of things.''
The Colts (11-6) were the surprise of the NFL this season. Some critics said they made the wrong move by releasing Peyton Manning, then took the wrong guy with the No. 1 overall draft pick. Surely the Colts had no chance of succeeding with a first-time head coach, a rookie quarterback and dozens of other new faces on the roster.
And that was long before Chuck Pagano missed 13 weeks after being diagnosed with leukemia and offensive coordinator Bruce Arians spent the playoff game in the hospital instead of calling plays. Arians was still in the hospital Monday with an undisclosed illness.
Turns out those doomsayers were as wrong as the Mayans.
Arians went 9-3 in Pagano's absence, tying the NFL record for most wins after a midseason coaching change, and somehow, the Colts kept winning games in improbable ways. There was Reggie Wayne's orange-gloved stretch that beat Green Bay and Vick Ballard's backward dive into the end zone to beat Tennessee in overtime. There was Luck's winning TD pass to Donnie Avery in Detroit as time expired and the emotional win against Houston when Pagano returned to the sideline Dec. 30.
''This is probably one of the most memorable seasons since I've been here and that includes my rookie season when we went 14-0 and went to the Super Bowl,'' said cornerback Jerraud Powers, who spent most of the season on injured reserve. ''Because of the turnover, because of the new faces, people didn't expect a lot from us.''
The Colts didn't care what was expected.
Luck played with a sore right knee and still set NFL rookie records for attempts and yards passing and fell just short of the league's rookie marks for completions and touchdown passes. He set a new franchise record for TDs rushing by a quarterback and managed to throw 10 fewer interceptions than Manning did in 1998. Luck's quarterback rating (76.5) was even higher than that of Manning or John Unitas in their first NFL seasons.
Based on the one universal barometer to judge quarterbacks - wins and losses - Luck did well, too. He won more games than any No. 1 draft pick in the Super Bowl era, tied the league's single-season record for most winning drives in the fourth quarter (seven), produced a league-high nine wins in one-possession games and reached the postseason one year sooner than Manning did when he was in Indy.
But Luck is far from satisfied after completing just 54.1 percent of his passes, being sacked 41 times, getting hit dozens more times and having all those passes batted at the line of scrimmage. His plan is simple.
''I think just improving accuracy, footwork, making the different throws,'' Luck said. ''I think I have a feel for how fast things occur, how our different guys get out of breaks, depths of routes, things of that nature. Just building up more rapport with the receivers, the tight ends and running backs.''
Other rookies are just as eager as Luck to get started on Year 2.
Tight end Dwayne Allen hopes to return in better shape after spending so much of last offseason prepping for the combine and his pro day. Running back Vick Ballard said he will spend countless hours working on his run reads. And all this after the Colts produced the highest combined yards rushing and yards receiving (3,108) by rookies since the 1970 AFL-NFL merger.
''It just tells me how hungry they are and how passionate they are about football. When (GM) Ryan (Grigson) and his staff get together and they go and look for football players and they look for players with Colt traits, that's exactly what we loved to hear and exactly what we expect to hear, from those type of guys,'' Pagano said. ''They will get away from it a little bit but again, they are hungry to get back and start working toward that ultimate goal.''
The coaching staff and veterans know this will not be the same team a few months from now.
Arians was scheduled to interview for head coaching jobs in Chicago and Philadelphia and there has been speculation he could be on the wish-lists of Cleveland and San Diego, too.
Dwight Freeney, the longtime face of Indy's defense, had his third successive decline in sacks after moving from defensive end to outside linebacker and could leave in free agency. Powers, Avery and right tackle Winston Justice are all scheduled to become free agents, too.
And after making all those tough decisions last winter, general manager Ryan Grigson has more than $40 million to spend in free agency to help reinforce the offensive line, the Colts' secondary and just about any other spots he and Pagano deem necessary. Pagano said they have not yet had that discussion.
So as Luck took a quick peek at the three pairs of shoes and the three empty hangers in his locker Monday, he wasn't thinking about what he was leaving behind. He was already planning ahead.
''It's weird. You've been going 100 mph 20-something weeks, and now, you're at 0 mph with nothing to do. It's weird coming in here and cleaning out your locker,'' Luck said. ''Talking to Dwayne Allen earlier this morning, I said, `How long ago does Week 1 against Chicago feel, and how much better do you think we've gotten since then?' Hopefully, we'll continue on that upward trend.''
---
Online: http://pro32.ap.org/poll and http://twitter.com/AP-NFL
---
---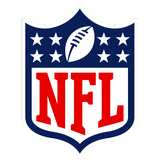 Get more from National Football League
Follow your favorites to get information about games, news and more
---