Supreme Court justice Ruth Bader Ginsburg backs off her Colin Kaepernick criticism
November 15, 2016

Earlier this week, Supreme Court justice Ruth Bader Ginsburg was asked about the national anthem protests that Colin Kaepernick inspired around the NFL, and she was critical:
"I think it's really dumb of them. Would I arrest them for doing it? No. I think it's dumb and disrespectful. I would have the same answer if you asked me about flag burning. I think it's a terrible thing to do, but I wouldn't lock a person up for doing it. I would point out how ridiculous it seems to me to do such an act. ... If they want to be stupid, there's no law that should be preventive. If they want to be arrogant, there's no law that prevents them from that. What I would do is strongly take issue with the point of view that they are expressing when they do that."
For his part, Kaepernick took Ginsburg's comments in stride while admitting that he was disappointed:
"It is disappointing to hear a Supreme Court justice call a protest against injustices and oppression 'stupid, dumb' in reference to players doing that. I was reading an article, and it refers to white critique of black protests and how they try to de-legitimize it by calling it 'idiotic, dumb, stupid,' things of that nature, so they can sidestep the real issue. As I was reading that I saw more and more truth how this has been approached by people in power and white people in power in particular."
On Friday, however, Ginsburg backtracked from her original comments.
"Some of you have inquired about a book interview in which I was asked how I felt about Colin Kaepernick and other NFL players who refused to stand for the national anthem. Barely aware of the incident or its purpose, my comments were inappropriately dismissive and harsh. I should have declined to respond."
Ginsburg isn't the only high-profile person to have a potential change of heart when it comes to criticizing Kaepernick. In August, Hall of Famer Jerry Rice criticized Kaepernick in a tweet including the phrase "All lives matter." Last week, Rice tweeted, "When I said [All Lives Matter] I didn't know about the movement going on between [Black Lives Matter]. I want to apologize for my mistake!"
That more recent tweet has subsequently been deleted.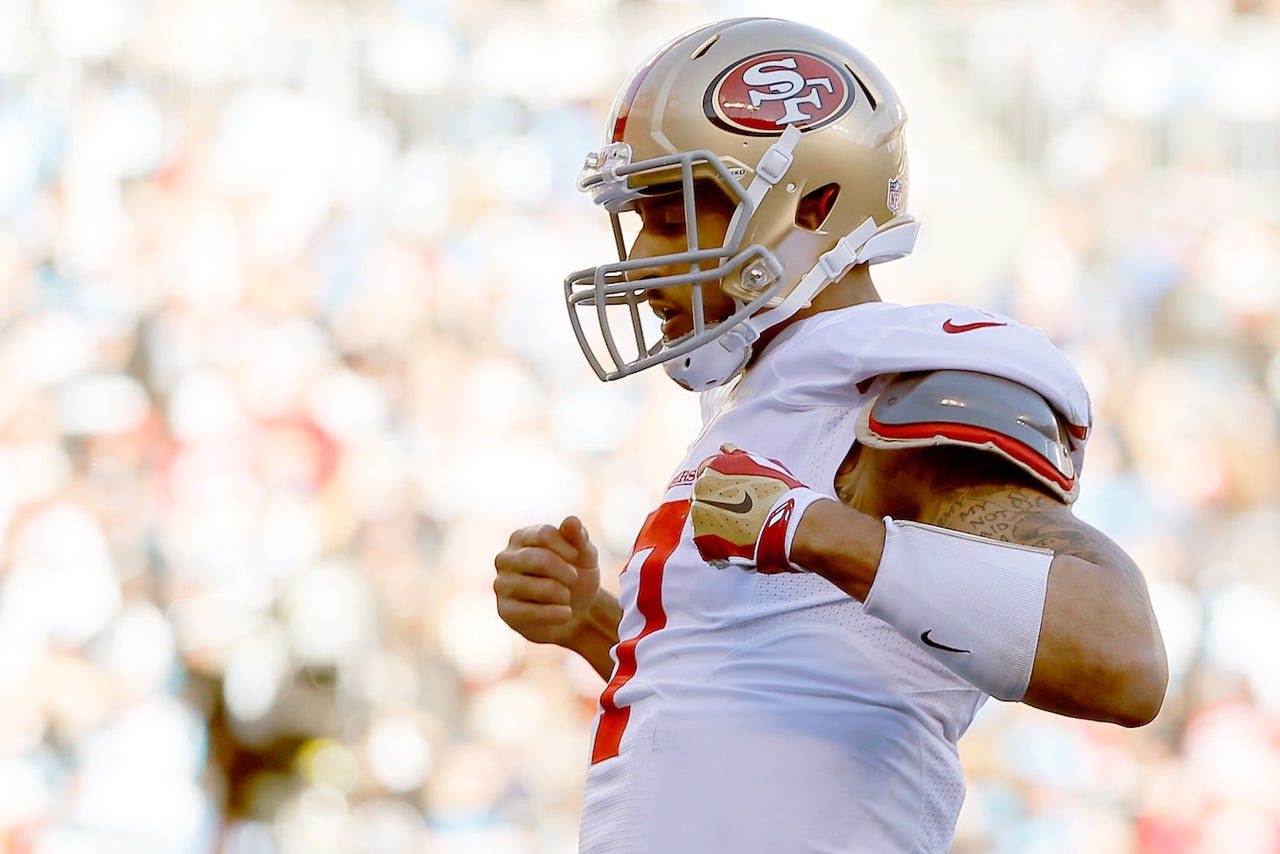 ---
---