National Football League
National Football League
Suggs still expects to play in 2012
Published
Jun. 14, 2012 1:00 a.m. ET

When he tore his right Achillies tendon in April, Terrell Suggs spoke optimistically about returning to the Baltimore Ravens as soon as November.
The five-time Pro Bowl linebacker had surgery on May 8 and recently discarded his crutches, yet the slow pace of his rehabilitation has made him realize that he will almost certainly be sidelined longer than originally anticipated.
''We're just going to see where we land,'' Suggs said Thursday after the team's final minicamp session. ''Maybe we were shooting too far. We'll see.''
Suggs had 14 sacks last season in helping the Ravens reach the AFC title game. He was voted The Associated Press Defensive Player of the Year and invited to the Pro Bowl.
Suggs has played in all 16 games in eight of his nine NFL seasons, missing three games in 2009 with a knee injury. But this year will be decided different.
Suggs, 29, knows he's going to miss several months, and that a November return would be the absolute best scenario.
''When we did the timetable, you kind of look at the month and I was like, `Oh, I could be back by then.' But I'm not a doctor,'' he said. ''It feels good now, I guess. I will be in a Baltimore Ravens uniform in 2012. The only question is when.''
Suggs said initially that he sustained the injury during an offseason conditioning drill, but there were reports that he hurt himself playing basketball in Arizona. Even though the Ravens say he will get his full salary in 2012 regardless of how the injury occurred, Suggs insists the torn tendon did not happen while he was on a basketball court.
''You all that know me know when I said what happened, that's exactly what happened,'' he said. ''It was kind of upsetting and frustrating. But we're talking about two different incidents. I didn't get hurt'' playing basketball.
Walking in a protective boot and watching his teammates practice was agonizing for Suggs.
''This is a very unfamiliar feeling for me,'' he said. ''I used to dread this. `Oh my God, I have minicamp. You have to go back and go in the sun.' But now, I've never appreciated it so much because I've never had to sit and watch my brothers go to battle without me. So it's definitely frustrating. It's going to be a learning experience for me.''
Instead of honing his pass-rushing skills, he's working on following doctor's orders. It has not been fun, but it's all he's got.
''It is tough because like I said, I've never sat out before,'' Suggs said. ''But you got to know your body. They constantly keep trying to tell me, `Rehab and rest. Work as hard as you can.' Right now, rehab is my football skill. Until I master it, I won't be out there again so I'm definitely going to try to become an All-Pro at that ASAP.''
Coach John Harbaugh said Suggs has done his best to be part of the team.
''He's in every meeting,'' Harbaugh said. ''I talk to him all the time. He's part of everything we're doing except practice.''
Suggs believes the Ravens will survive without him, just as they did last season when middle linebacker Ray Lewis missed a month with a foot injury.
''This defense has tons of stars and I ain't going to name nobody because I don't want to leave anybody out,'' Suggs said. ''This defense definitely can get it done until I get back, just like we had to do last year when we lost our general for four games. You got to go get it done.''
---
---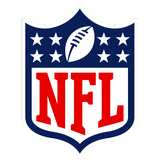 Get more from National Football League
Follow your favorites to get information about games, news and more
---