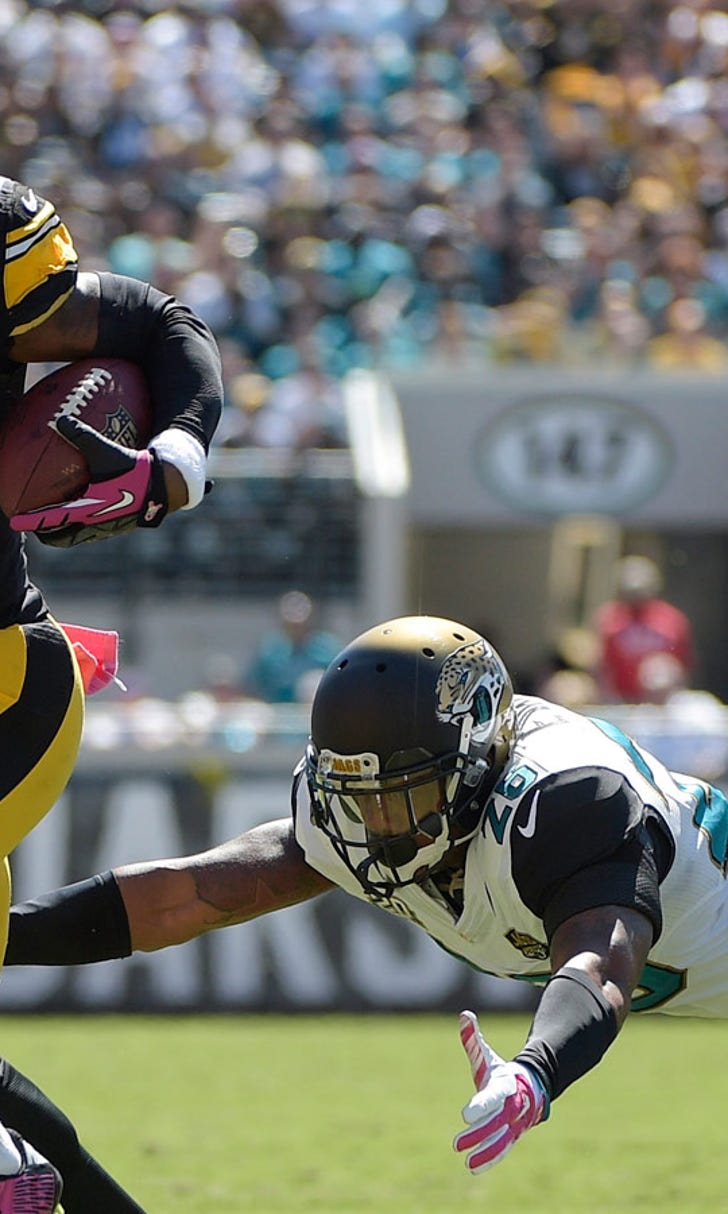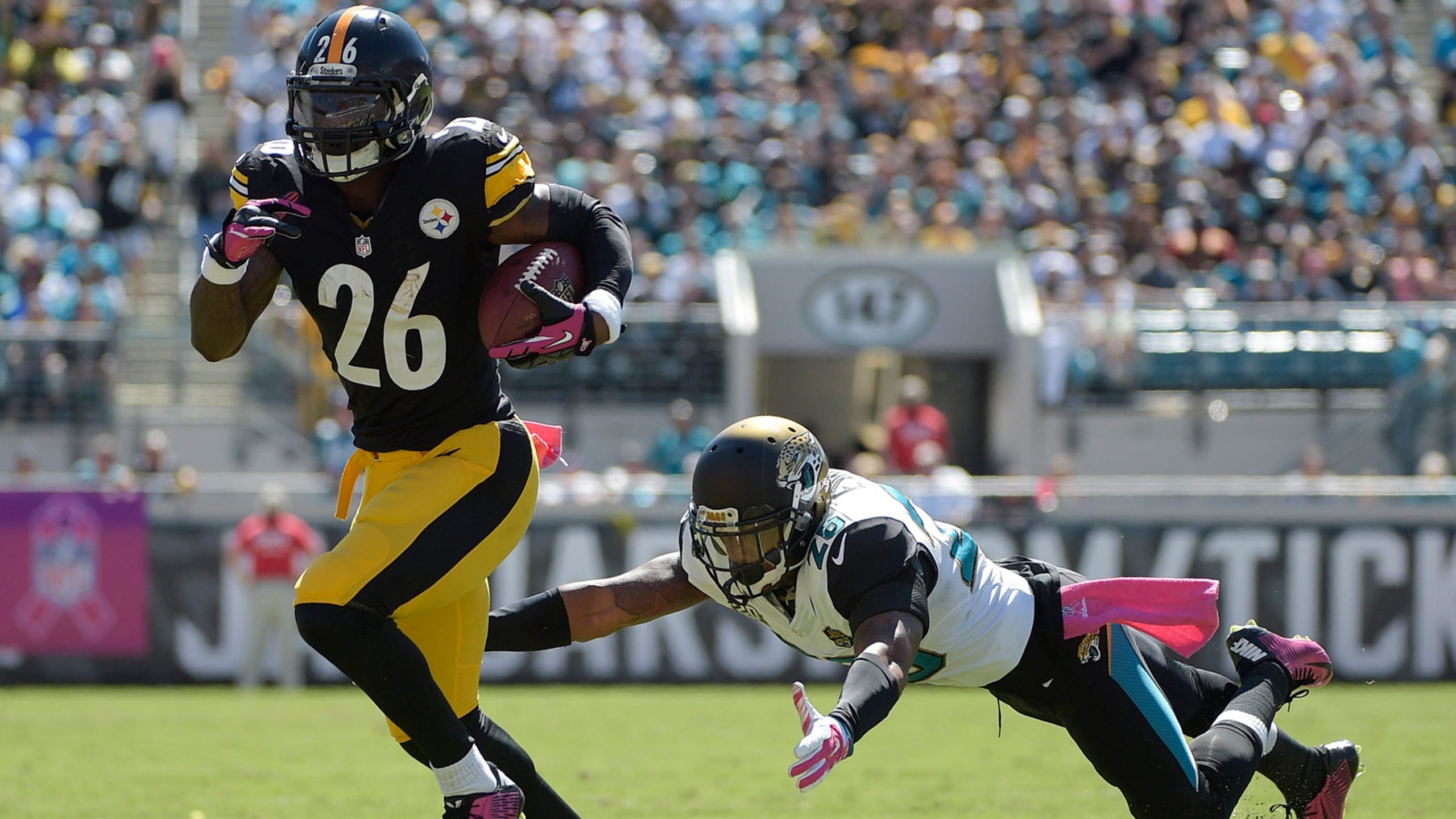 Steelers' DeAngelo Williams already rubbing off on Le'Veon Bell
BY foxsports • June 18, 2015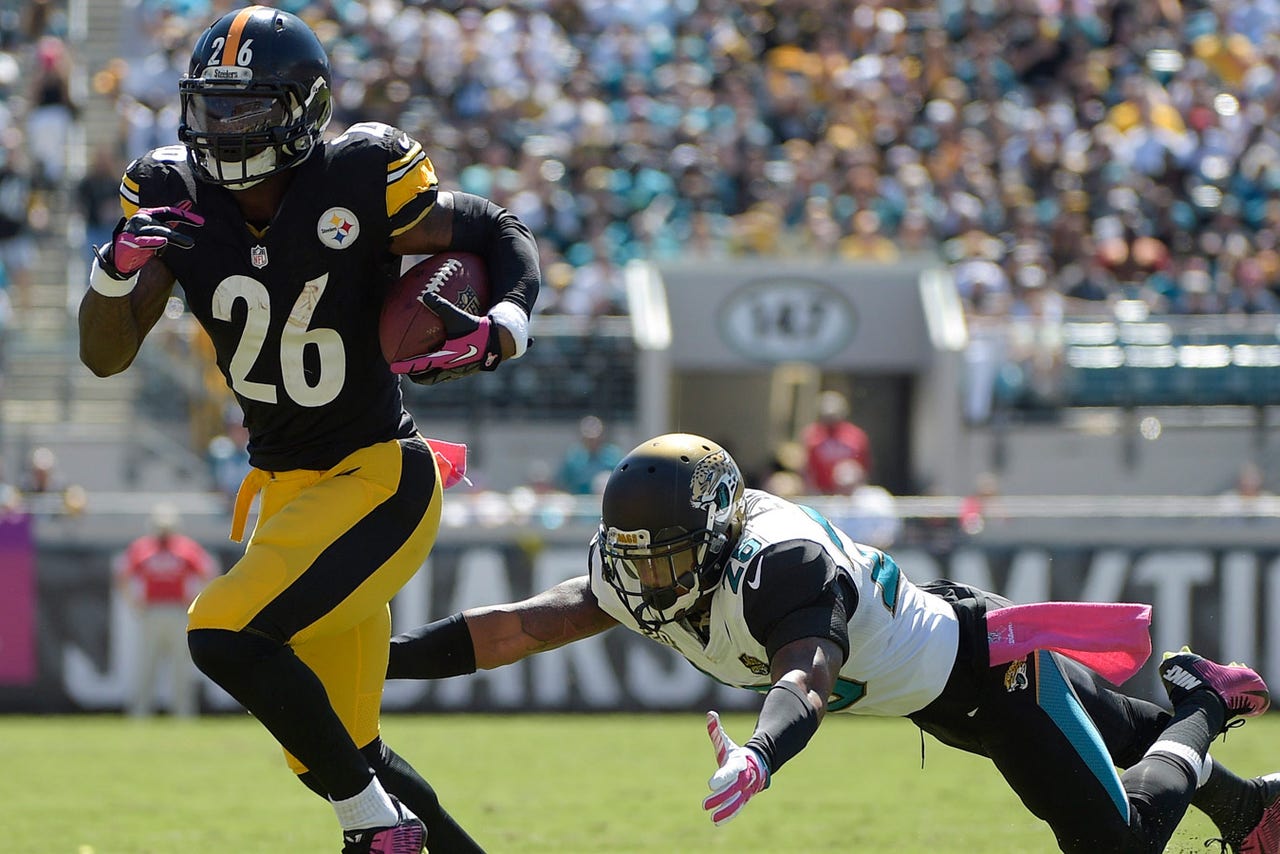 Steelers running back Le'Veon Bell never really thought about his long-term future in the NFL. That is until he had DeAngelo Williams as a teammate.
Bell, just 23 years old and entering his third NFL season, says having a veteran running back has changed his perspective on how he feels about his future. 
"Before OTAs, it never crossed my mind ever before about having a long career," Bell told the Tribune-Review. "It never crossed my mind until when we got DeAngelo. He's had a long and great career, and I realized I want to play for a long time, too. I would consider it a great career if I can make it 10 years, and let's see where the stats are."
Bell touched the ball 373 times last season while playing nearly 1,000 snaps, and was also on the field for 95 percent of the team's plays in the second half of the season after LeGarrette Blount's departure. 
Now that he's more aware of his shelf life, is Bell concerned about his heavy workload? 
"I don't look too much into touches," Bell said. "I want to make sure that my body always feels good. I train so my body can take the maximum of every carry and every catch no matter what. When guys get tired is when they tend to get hurt."
The Steelers have been down this road before with Rashard Mendenhall, Willie Parker, and even Barry Foster. Parker was pretty much done at 29 after a solid four-year run, while Mendenhall and Foster were out of the league at 26. 
Bell's three-game suspension to start the season will save some wear and tear, and having a viable backup in Williams gives the Steelers an option they didn't have down the stretch last season.
h/t: Tribune-Review
---
---