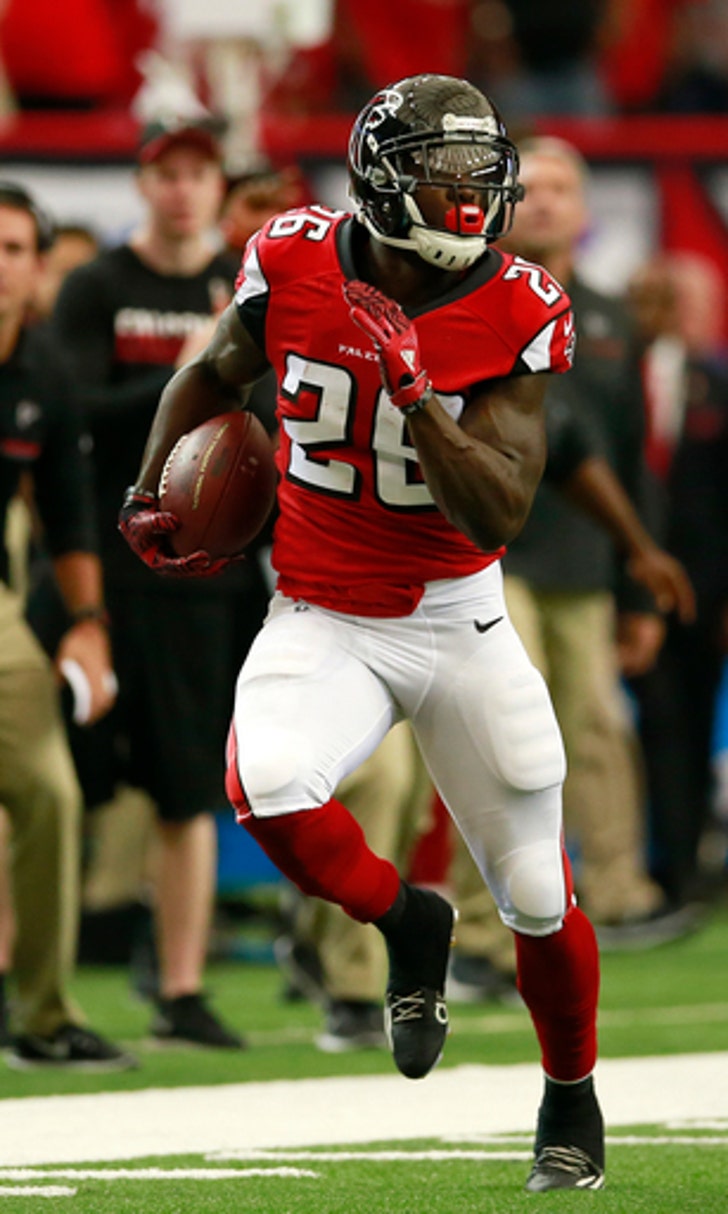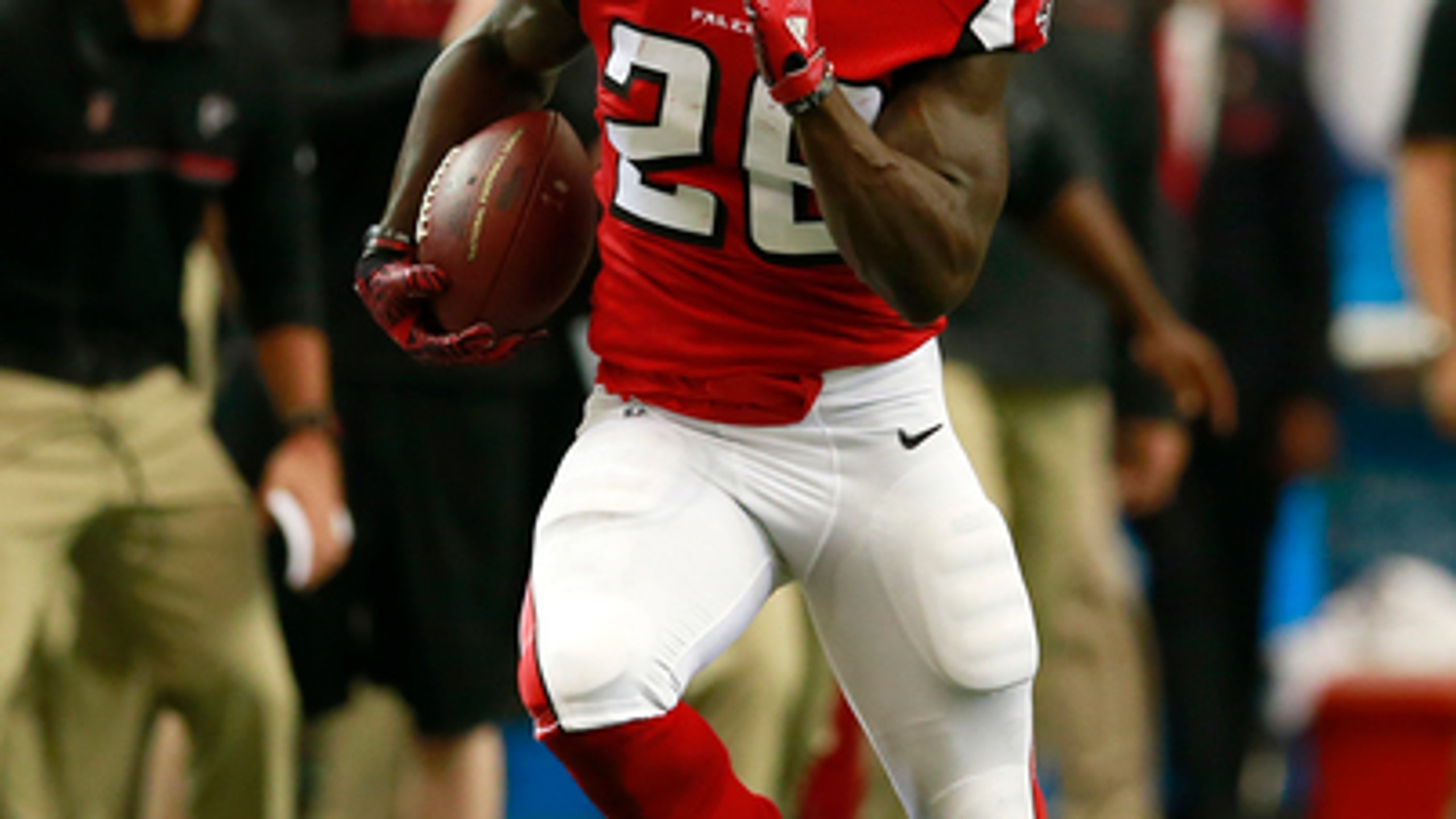 Speedy Gabriel giving Falcons' Ryan another dangerous option
BY foxsports • December 1, 2016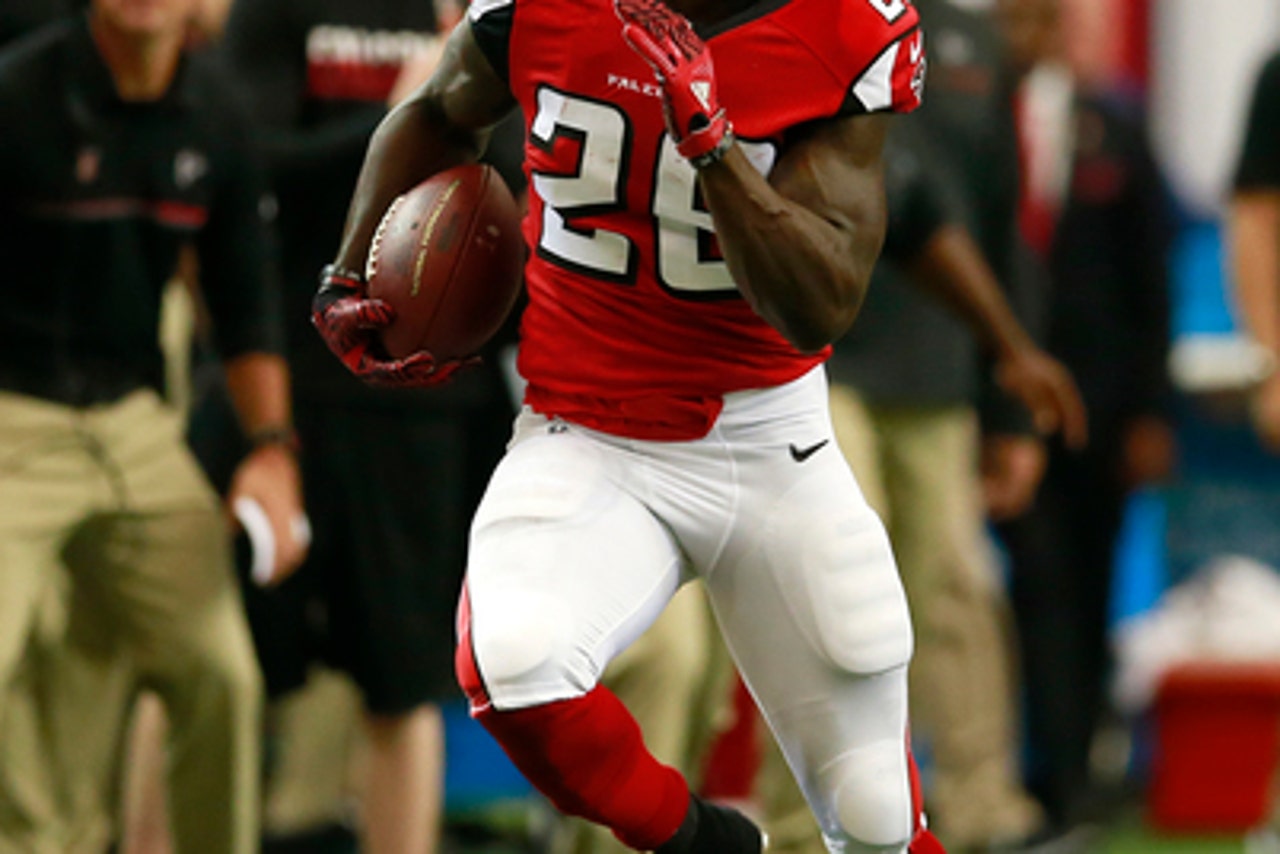 FLOWERY BRANCH, Ga. (AP) Taylor Gabriel wouldn't trade his speed for anything.
Not even a chance to be built like Falcons teammate Julio Jones.
Gabriel, only 5-foot-8 and 165 pounds, doesn't look like a typical NFL player, especially one who has scored in four straight games entering Atlanta's visit from the Kansas City Chiefs on Sunday.
Gabriel wasn't drafted out of Abilene Christian but still made Cleveland's roster as a rookie in 2014. He played in 29 games before being cut before this season. The Falcons took another look at Gabriel's speed and quickly signed the receiver.
''I think everybody could tell from day one he was a guy who was going to be able to help us in some way because he had such great speed and quickness and that was something we could use,'' quarterback Matt Ryan said this week.
The Gabriel signing one week before the season has turned out to be one of the team's most important personnel decisions of the season.
Gabriel, who scored on screen plays of 25 and 35 yards in Atlanta's 38-19 win over Arizona last week, has become an important target for Ryan - even if he is the smallest target.
Gabriel looks especially undersized when compared with Atlanta's star receiver, the tall and muscular Jones (6-3, 220), who leads the NFL with 1,140 yards receiving.
Gabriel paused Wednesday when asked if he wished he could be as big as Jones.
''Uh, not too many times,'' he said. ''Man, I like being fast.''
But Jones is big and fast.
''Yeah, he's pretty fast, but I don't think I want to be that big,'' Gabriel said before adding with a laugh ''Julio is too big.''
Gabriel said he was timed at 4.27 seconds in the 40-yard dash when he ran for NFL scouts in college. He has used his speed to catch 21 passes for 378 yards and four touchdowns. He also has three carries for 51 yards and a touchdown.
The success doesn't keep Gabriel from feeling he must prove himself again and again, especially after he was cut by the Browns. He said his first career two touchdown game doesn't change anything.
''It feels good but I always go in with a chip on my shoulder, go in just being at the bottom and things like that,'' Gabriel said Wednesday.
Falcons center Alex Mack, who played with Gabriel in Cleveland, described the receiver as ''kind of a quiet guy who is always doing the right thing and working hard.''
Added Mack: ''So to see him have some success is great.''
Falcons offensive coordinator Kyle Shanahan, who coached Gabriel one year in Cleveland, said Gabriel ''can run every route.''
''He's fearless,'' Shanahan said Thursday. ''He's not scared of anything. He's a good blocker and obviously he can do screens and stuff like that, too. Anytime you have a receiver who can run the whole route tree, you can use him in a lot of different spots.''
The offense also was bolstered last week by running back Tevin Coleman's return after missing three games with a hamstring injury. Ryan completed passes to eight players in the game.
That depth has helped the Falcons lead the league with 32.5 points per game.
''I think you have to account for a lot of guys when you play us,'' Ryan said. ''That's the fun part of playing quarterback, when you have a lot of really good players at a lot of different positions.''
---
For more NFL coverage: http://www.pro32.ap.org and http://www.twitter.com/AP-NFL
---
---