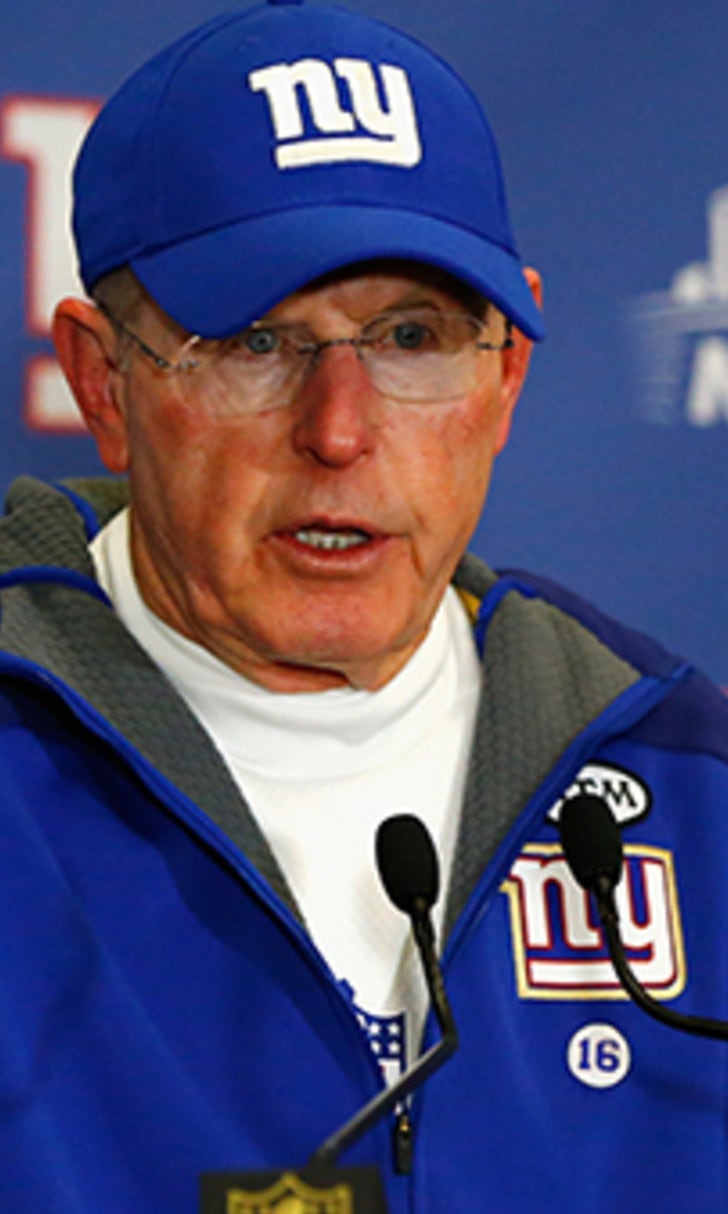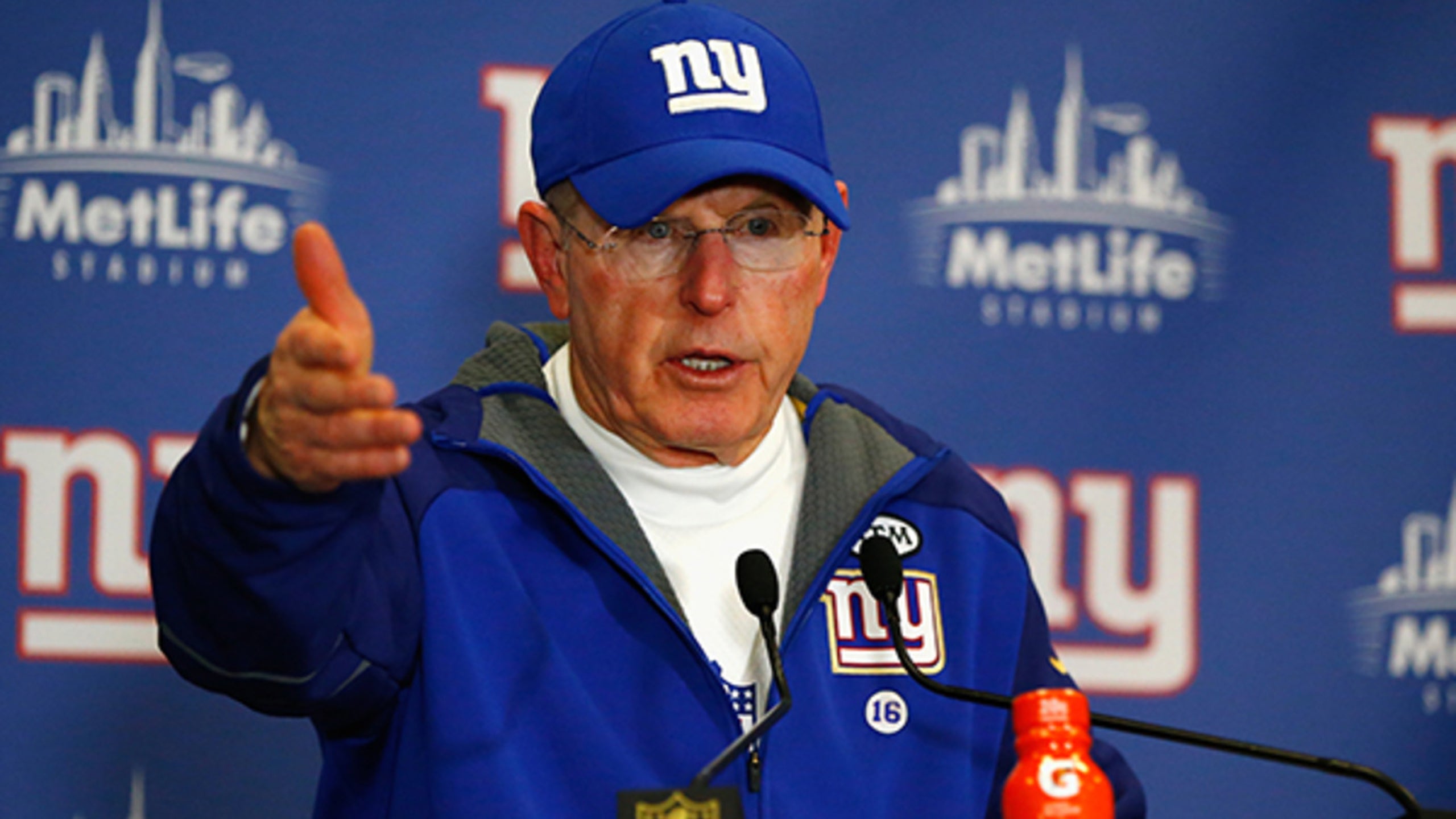 Source: 49ers request permission to interview Tom Coughlin
BY Mike Garafolo • January 11, 2016
On the day he's meeting with the Philadelphia Eagles, Tom Coughlin received official interest from another team with a head coaching vacancy.
The San Francisco 49ers requested, and were granted, permission from the New York Giants to interview Coughlin, a source told FOX Sports. No official interview has been set up, the source said, but it's expected Coughlin will at least talk to the team in the coming days.
It's an interesting development for a number of reasons, not the least of which is context it gives to the Niners' interest in Bengals offensive coordinator Hue Jackson. The team interviewed Jackson on Sunday and, despite a few reports they were on the verge of hiring him, it's clear from their interest in Coughlin their situation is still very much undecided.
A source said Jackson was impressed by the Cleveland Browns' pitch during his interview with the team, which also occurred Sunday. Jackson is on the Giants' list, too, and is expected to interview with them at some point this week.
The NFL owners are meeting in Houston starting Tuesday to potentially vote on which teams will move to Los Angeles next season. That meeting could bring a few coaching searches to a brief halt.
As for Coughlin, sources have told FOX Sports since the day he resigned with the Giants that the 69-year-old would be interested in coaching again, provided it is the right situation. Those who know Coughlin have said the father of four and grandfather of 11 -- all of whom live on the East Coast -- would prefer a job that will keep him close to his family. That would obviously be the Eagles' gig, though Tampa Bay would fit the bill for the part-time Florida resident.
But Coughlin wasn't pleased with the Eagles' quick trigger in firing Chip Kelly, so he surely wanted to hear from owner Jeff Lurie and team brass that was a one-time display of a lack of loyalty -- given that Coughlin valued that trait in the Giants' front office. He'll likely have the same questions for the 49ers, though the team might have similar answers to those provided by the Eagles, which is to say they had to make a quick move to correct a coaching situation that just wasn't working out.
Kansas City Chiefs offensive coordinator Doug Pederson is one of the top contenders in Philly, while Jackson and Bucs offensive coordinator Dirk Koetter are Coughlin's main competition in San Francisco.
---
---