National Football League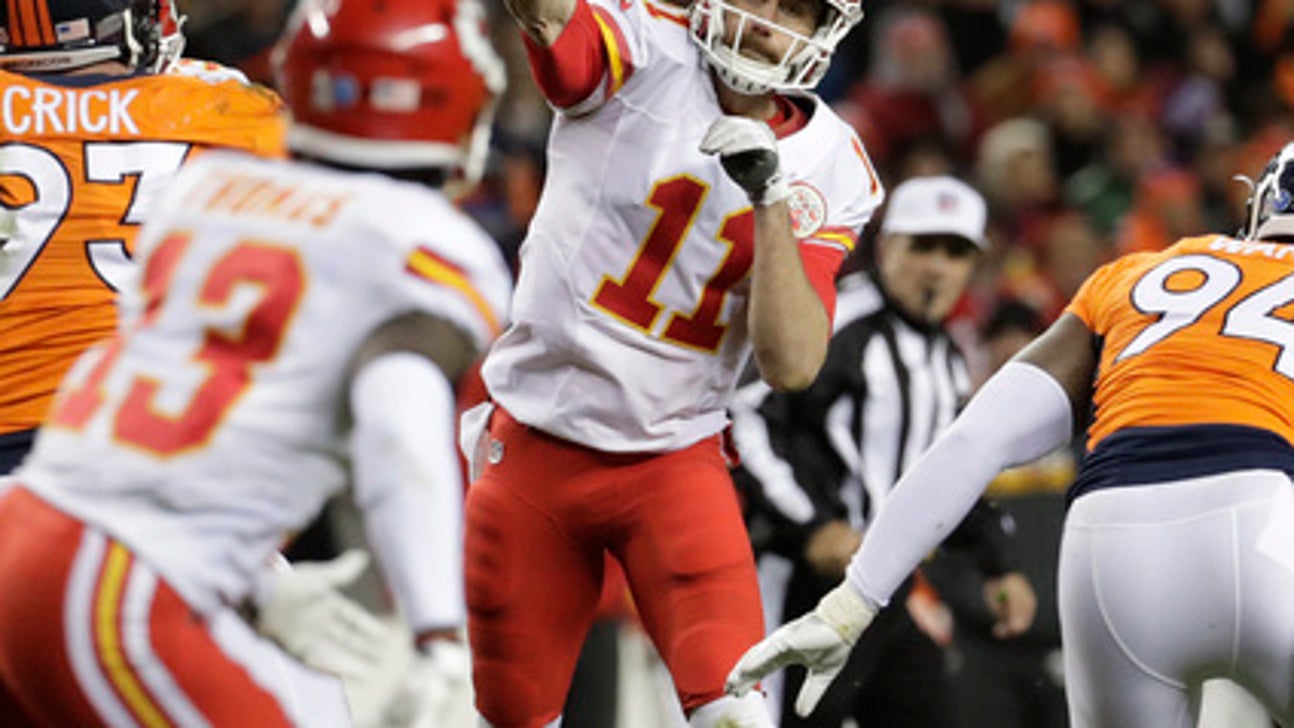 National Football League
Smith goes from caretaker to playmaker in win over Broncos
Published
Nov. 28, 2016 12:13 p.m. ET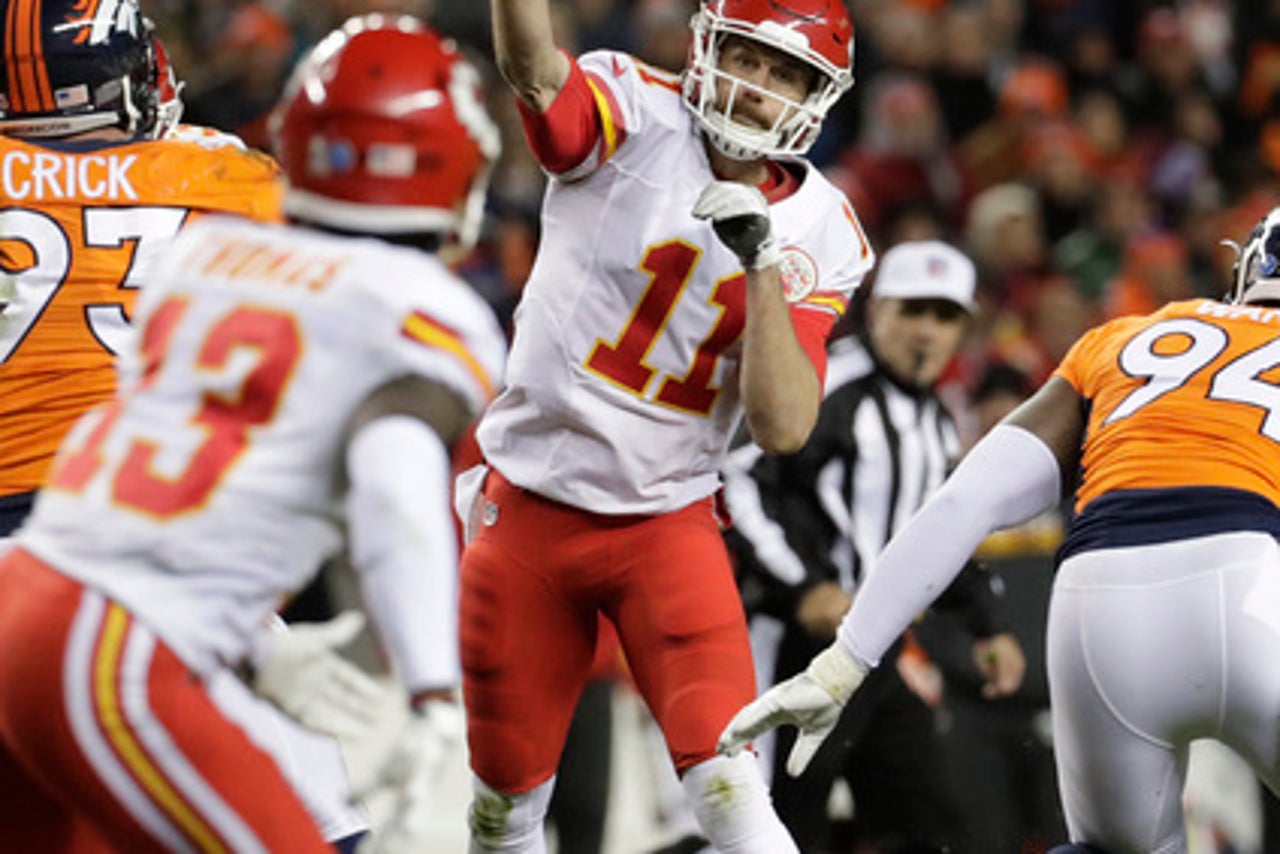 DENVER (AP) Often, when it comes to Chiefs quarterback Alex Smith, the conversation begins with all the things he doesn't do.
Doesn't make mistakes. Doesn't throw interceptions. Doesn't necessarily lose games for Kansas City, but doesn't really win them, either.
For a difference-making hour Sunday night that could propel the Chiefs into the playoffs, Smith set all that aside and showed everyone what he does do.
He drove the Chiefs 75 yards for the tying touchdown late in regulation. He took them another 46 yards to keep overtime going with a field goal. Then, finally, he moved them another 32 yards to put Kansas City in range of the winning field goal.
When the kick clanked off the left upright and through, the Chiefs had a 30-27 victory over Denver and sole possession of second place in the rugged AFC West. Smith's pedestrian-looking, 220-yard, one-touchdown night? It became something to celebrate, not bemoan.
''People can talk, they can say what they want to say,'' Chiefs linebacker Justin Houston said. ''We believe in him in the locker room, that's all that matters.''
The lack of love for the 12th-year quarterback has been front and center in Kansas City virtually since the day he was traded by the 49ers to the Chiefs and landed in the same division with Philip Rivers, Peyton Manning and, eventually, Derek Carr.
Over his three-plus seasons in KC, Smith has compiled 37 victories and taken Kansas City (8-3) to the playoffs twice with a third trip looking likely, especially with road wins over Oakland and Denver already in the bank.
There are wins, and then there are stats, and those who focus on the latter like to point out that despite Smith's 64 percent completion rate and passer rating in the 90s with Kansas City, his average yards-per-pass-play has never been over 7.4 yards, and he's at 6.6 after the Denver game. For comparison's sake, Manning averaged 6.8 yards last year, which was statistically his worst season as a pro.
For more than three quarters against the Broncos, it was the Smith everyone had grown to know and tolerate in Kansas City - not losing the game for the Chiefs, but certainly not doing anything to win it.
At one point in the first half, ESPN Stats and Info tweeted that Smith had dropped back to pass 14 times and those dropbacks had netted a total of 17 yards.
Over Kansas City's first 12 possessions, Smith was 14 for 25 for 100 yards with no touchdowns - but no interceptions, either.
Over the last three, he went 12 for 19 for 120 yards. That included the game-tying touchdown and 2-point-conversion pass, a drive for a field goal to tie the game in overtime, then another for a 3-pointer to win it.
''You're playing faster from the tempo and playing faster at the line,'' Smith said when asked to explain the desperation turnaround. ''With that, I think our rhythm comes.''
But about that first three or so quarters: ''There's a lot to learn from that perspective.''
There have been questions - still mostly whispers - about Smith's long-term viability as Kansas City's ''answer'' at quarterback. He has two years left on his contract and is scheduled to earn a $2 million roster bonus in 2017.
Smith missed Kansas City's Nov. 6 game with a concussion and since his return two weeks ago, nobody had been overwhelmed. He struggled to only 178 yards passing against the Panthers in a 20-17 win, then threw a costly interception in a 19-17 loss to Tampa Bay. He hasn't cracked the 300-yard mark since opening day against San Diego, when he engineered the biggest comeback in team history, from 21 points down for the win.
But that felt like long, long ago, especially after two games that brought questions about whether Smith had fully recovered from the concussion. After the Denver win, the quarterback suggested his most recent performances may have had as much to do with the quality of the defenses he faced as his health.
Neither of those defenses was as good as Denver's. Smith, who got sacked six times and hit eight more while throwing Sunday night, showed himself to be one of the few quarterbacks who could shrug off the punishment the Broncos deliver, then stand tall and pick them apart.
Bottom line, says his coach: Forget the stats and focus on the scoreboard.
''I have respect for the guy,'' Andy Reid said. ''Very unappreciated outside these walls. ... Everybody is down on him but he comes through and he shows his mental toughness and pushes through.''
---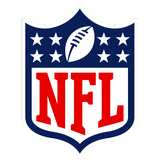 Get more from National Football League
Follow your favorites to get information about games, news and more
---