National Football League
National Football League
Smith gets his first reps for KC
Published
Jul. 23, 2013 1:00 a.m. ET

The first pass that Alex Smith threw on Tuesday was to Tony Moeaki, who might have a hard time making the Kansas City Chiefs after an injury-plagued start to his career.
Then came passes to Tyler Shoemaker, Rico Richardson and Junior Hemingway. It was about as modest of a start as you could get to Smith's first training camp with the Chiefs - a bunch of throws to wide receivers who may not be around in six weeks.
Still, those passes on an unseasonably cool morning on the campus of Missouri Western represented the first step by Smith toward fulfilling expectations that have steadily grown ever since he was acquired from the 49ers this past offseason.
''The entire locker room is hungry. Expectations are high,'' Smith said, ''and I think that's a good thing. The fun thing now is that we'll put the pads on and get to playing real football.''
The Chiefs have been trying to weather instability at quarterback for the past seven seasons, trying everybody from Tyler Palko to Damon Huard to Matt Cassel to find someone who fits.
There have been some modest successes - Cassel was quite good a few years ago, when the Chiefs went a surprising 10-6 and won the AFC West. But he regressed so mightily last season that Cassel was ultimately benched for Brady Quinn, who didn't fare a whole lot better.
The shaky quarterback play was a big reason the Chiefs had one of the lowliest offenses in the league, and why the team went 2-14 to match the worst in franchise history.
So when Chiefs chairman Clark Hunt hired Andy Reid to be the new head coach and John Dorsey as the new general manager, one of their first moves was to upgrade the game's most important position. They wasted such little time in agreeing to a trade for Smith that they had to wait for the new league year to begin for it to be consummated.
Smith had become the hottest trade commodity in the league after flourishing two years ago, when he led the 49ers to the NFC championship game. The former No. 1 overall pick started nine games last season, but was sidelined by a head injury midway through the year.
That opened the door for Colin Kaepernick, who sprinted right through it. Kaepernick played so well that 49ers coach Jim Harbaugh made him the starter the rest of the season, forcing Smith to watch from the sideline as the team played in the Super Bowl.
Smith has said that he felt like he lost his job in San Francisco without doing anything wrong, and that it's only made him hungrier to succeed with Kansas City.
''It's a fresh start,'' he said. ''It's a fresh beginning for everybody.''
Running back Shaun Draughn said Smith already has filled a massive leadership void that had developed within the Chiefs over the past couple seasons.
''He's very confident in what he's doing. I think the guys are really starting to rally around him,'' Draughn said. ''We didn't know how he'd come in and take charge, but he's done a great job. His silent confidence, his leadership - he doesn't say much but he gets the job done.''
Smith is working with a hodge-podge of primarily rookies this week. The rest of the squad, including top playmakers Dwayne Bowe and Jamaal Charles, will report on Thursday ahead of the team's first full-squad workout on Friday.
Until then, Smith is squeezing in as many reps as possible with whomever he can find.
''You've had six weeks off,'' he said. ''As far as a quarterback goes, you can throw to air and throw to receivers, but you can't really simulate seven-on-seven, you can't simulate 11-on-11, so it's a few days of work to get back into things.
''When the rest of the guys get here,'' Smith said, ''we're hitting the ground running.''
Notes: The Chiefs are still speaking with the agent of No. 1 overall pick Eric Fisher, but Reid said a deal with the right tackle has not been reached. Fisher won't report to camp until he signs a contract. ... Rookie S Sanders Commings left midway through practice with a shoulder injury. ... S Malcolm Bronson was put on the PUP list with a knee injury that he sustained while in college at McNeese State.
---
---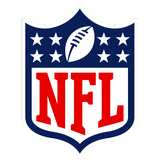 Get more from National Football League
Follow your favorites to get information about games, news and more
---