National Football League
National Football League
Skip and Shannon debate: Can the Packers beat the Cowboys?
Published
Jan. 13, 2017 1:08 p.m. ET

This whole week has been leading up to Sunday, and we couldn't be any more excited for another round of NFL playoff action.

The same is true for Skip Bayless and Shannon Sharpe. On Friday's episode of FS1's Undisputed, the two football fanatics discussed how they can't wait for the Dallas Cowboys to host the Green Bay Packers (4:40 PM ET on FOX and FOX Sports GO) with a berth in the NFC Championship Game on the line.

And there was a fair amount of debate about which side will emerge victorious, of course:

SKIP: I'm going to boil this down very simply to you, for you, you being the Hall of Famer that you are, I'm going to teach you a little football here. My Cowboys are simply better than Aaron Rodgers and the Packers. They're just the better team. They have the better overall offense, because the Packers don't have much running game. They're just fling it and pray. That's what they are. They're going to have to outgun you, because they can't out-possession you.
They can't impose their will with the running game on you. They really don't have much of a running game. And defensively, even my Cowboys, with the fifth-best scoring defense in the NFL, have a better defense than the Green Bay Packers do. And my clutch kicker? I'll take him anytime over Green Bay's kicker with the chips on the table. So if it comes down to that, I've got Dan Bailey in this game, and you don't.
SHANNON: ... Aaron Rodgers' revenge tour starts Sunday at 4:35 Eastern time. I'm sorry, Skip. I wish there were something I could tell you to make you feel better, to soothe you, but there's nothing. I'm just going to give it to you straight, Skip.
---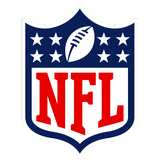 Get more from National Football League
Follow your favorites to get information about games, news and more
---