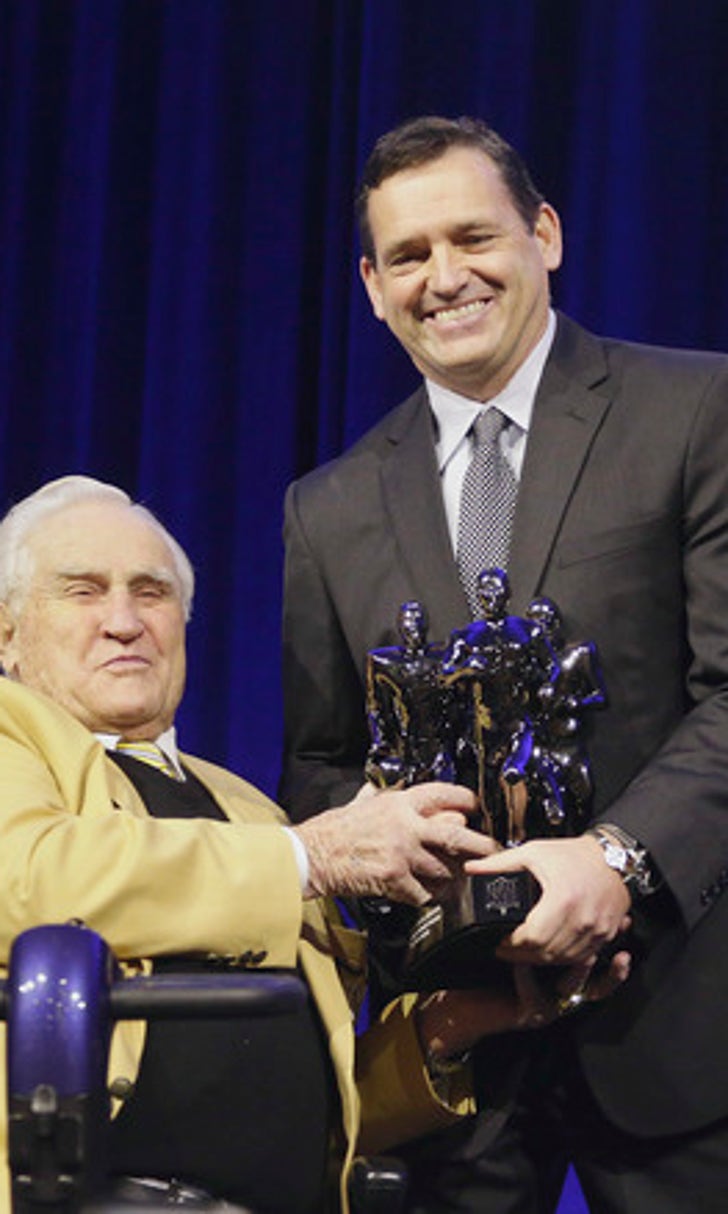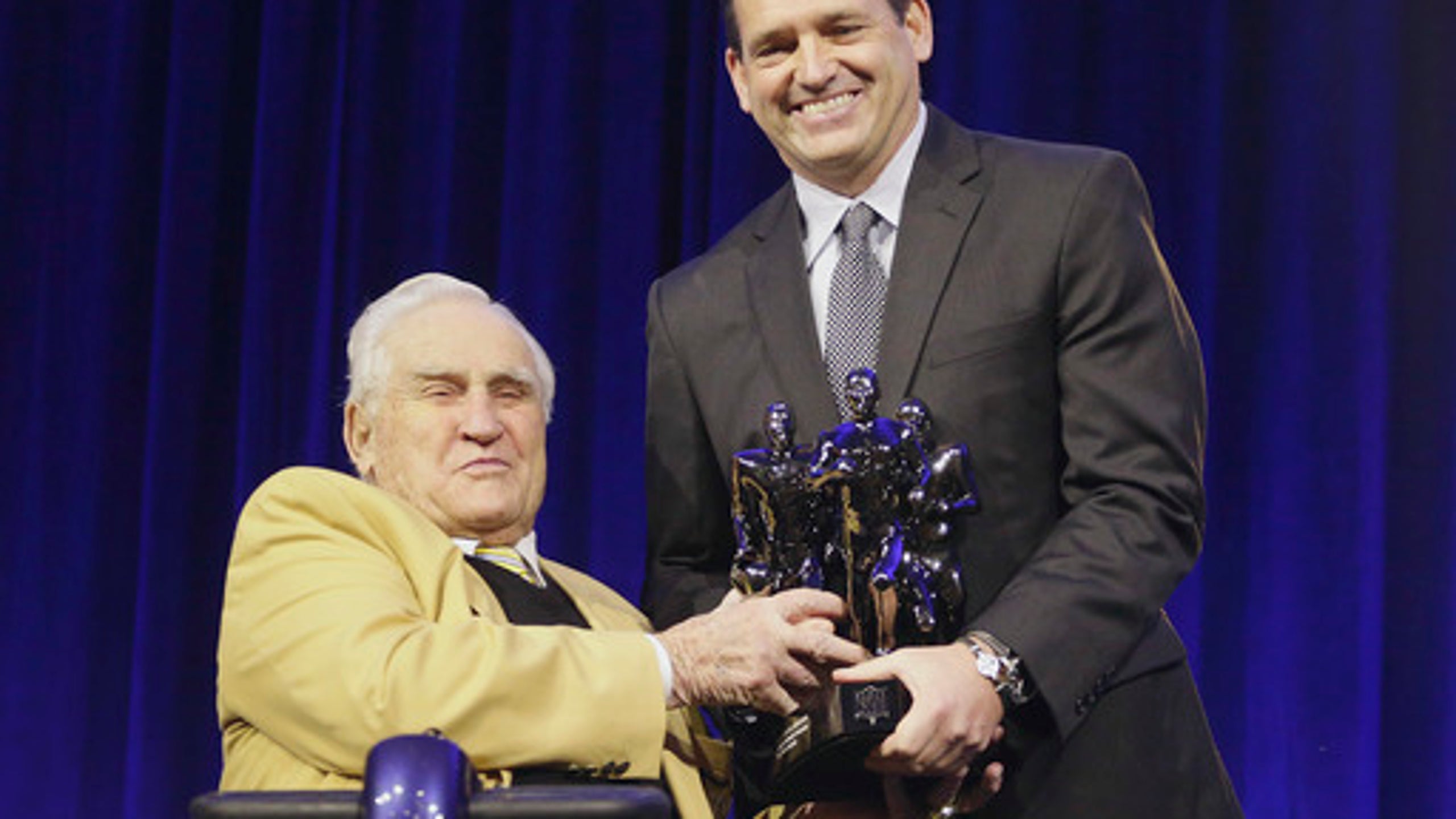 Shula: Newton tough to bring down, Csonka even tougher
BY foxsports • February 5, 2016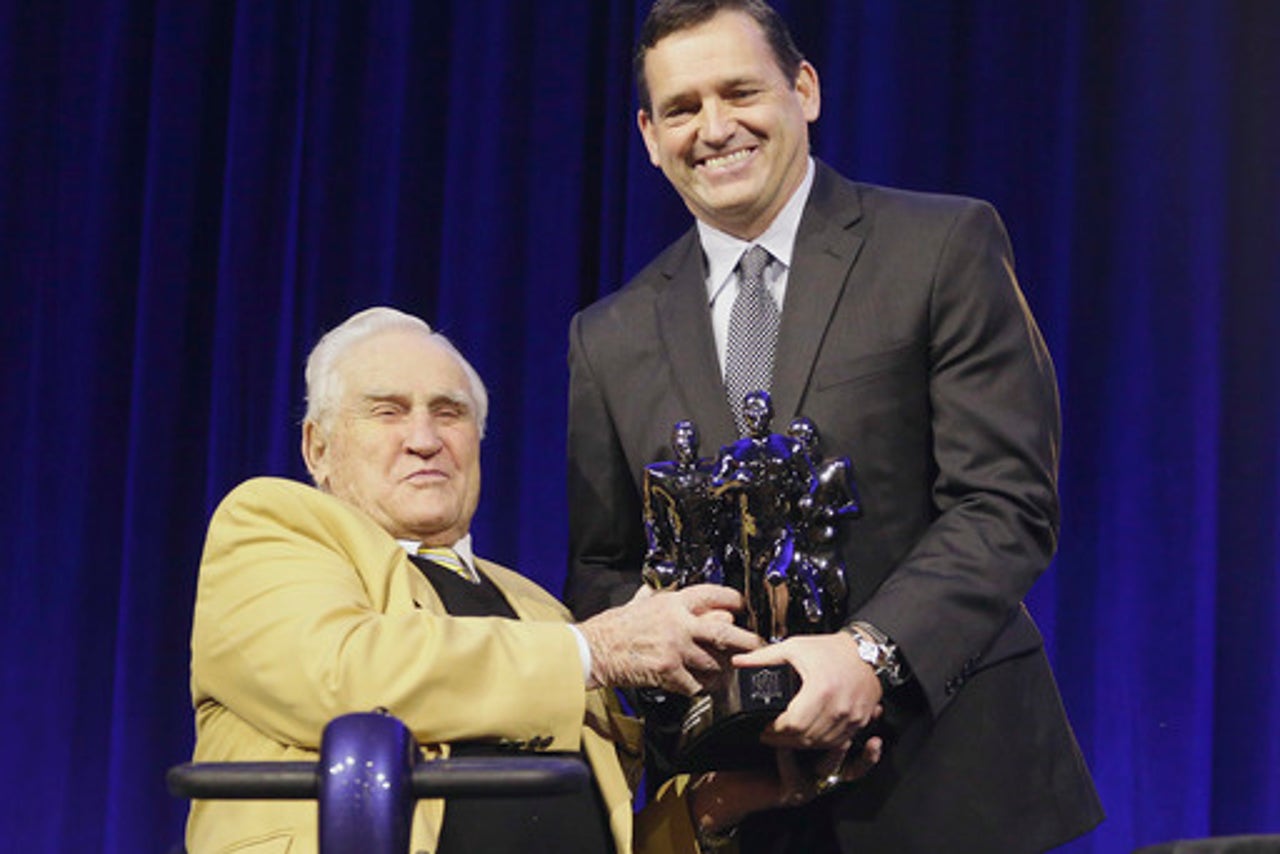 SAN FRANCISCO (AP) Don Shula said Cam Newton is pretty hard to tackle.
But the Hall of Fame coach still thinks Larry Csonka was even tougher to bring down.
''I don't think anyone could be tougher than Csonka,'' Shula said of the former Dolphins running back. ''Cam has more maneuverability, but Csonka is just going to grind you to the ground.''
Shula was on hand to present the league's High School Coach of the Year award on Friday.
On Sunday, he'll be there to watch his son, Mike, the offensive coordinator for the Carolina Panthers, coach in the Super Bowl against the Denver Broncos at Levi's Stadium.
The 86-year-old Shula said he regularly watches his son's team on TV from his home in the Miami area from his recliner ''cuddled up'' in a Panthers blanket along with a Dolphins pillow.
Not surprisingly, he said he'll be rooting for the Panthers on Sunday.
''I'm with Mike all the way - go Panthers,'' Shula said.
Shula, who won two Super Bowls with the Dolphins in the early 70s, said he's talked to his son leading up to the Super Bowl.
''We talk mostly in generalities,'' Shula said. ''He is going to do stuff that he has been doing that he believes has been successful. The big thing is when you get to the Super Bowl, keep doing the things that got you there - and that's what I told him.''
''He is just such a good guy and he has worked hard to earn every bit of it. He has had some ups and downs, but he keeps charging ahead.''
Shula said his son has a much calmer demeanor than he had on the sideline.
''Mike just stays within himself,'' Shula said. ''His personality is very calm and cool and he just doesn't get overexcited where he loses his chain of thought. He is always just into the moment.''
Mike Shula said earlier in the week that his father has taught him you can't allow players to see you panic or get down.
''You've got to make sure you understand that because people are gonna be looking at you on how you react after good and bad,'' Mike Shula said.
''... I've always had my dad, and my brother as well, to fall back on. Anytime there's any big decision I'm having to make in my life, those are the first two guys I call - after my wife.''
The elder Shula met with NFL commissioner Roger Goodell before his news conference on Friday. At one point Shula took off his Super Bowl ring and showed it to Goodell.
---
Online:
AP NFL website: www.pro32.ap.org and AP NFL Twitter feed: http://twitter.com/AP-NFL
---
---