National Football League
National Football League
Seattle's Minnesota trio gets look at old team
Published
Aug. 20, 2011 4:04 a.m. ET

Tarvaris Jackson went through enough trying times during his five seasons in Minnesota that it's understandable he craves a good performance against his former team.
Even if it's just the preseason.
Regardless of who you're playing against, you want to compete. It's not all about that but of course I want to go there and win. I don't care if it's a preseason game or not. You want to win,'' Jackson said. ''It would make it that much more special to get that against my old team. But that's not the whole focus. We're just trying to get better.''
Jackson, Seattle's new starting quarterback, along with wide receiver Sidney Rice and offensive coordinator Darrell Bevell will get an early look at their old team Saturday night when the Seahawks and Minnesota meet in the second preseason game for both teams.
Jackson played just the first quarter last week in San Diego and did so without Rice or fellow starting wide receiver Mike Williams on the field. All three are expected to play Saturday, likely most of the first half.
That'll be plenty of time for Jackson to try to give the Vikings a glimpse of what they let go.
''I just think (Jackson) needs opportunity, an opportunity that he's going to get here. Minnesota is in the past,'' Bevell said. ''He got his opportunities there but this is a whole new opportunity, this is a new lease on life, it's a new outlook, new players, different coaches and he just needs to go out there and be himself. Obviously we see the talent in him but he just needs to be himself.''
From the day he agreed to come to Seattle, Jackson's been anointed the starter, in part because of his history with Bevell and his understanding of the passing schemes Bevell brought from Minnesota. It was the Vikings' desire to move away from Bevell's schemes - based around the West Coast offense - that led to him departing Minnesota and landing in Seattle.
Having both Jackson and Rice around makes the entire offensive transition easier, especially with such a short amount of time to try to implement a new offense due to the reduced offseason spent with his players.
''There's definitely a benefit in their respective rooms because Tarvaris is able to speak from experience and Sidney is as well,'' Bevell said. ''When things happen on the field, and I'm not in every one of those meetings, but they're able to speak up and say this is what we're looking for and how we've done it. They've been good that way.''
And the Seahawks are stressing they don't need Jackson to feel the need to do too much. They've ramped up their running game with the addition of offensive line coach Tom Cable, three new starters on the offensive line and a full season of Marshawn Lynch in the backfield. The addition or Rice gives Jackson a familiar target while he also learns how best to utilize Williams and Pro Bowl tight end Zach Miller.
Saturday is an important test to see just how well that acclimation is going, especially since Jackson - like all free agent signings - had to sit the first week of training camp.
''He has total command of what we're doing. It's really well situated for us,'' Seattle coach Pete Carroll said. "Now we need to put him in situations where he's going to excel.''
Some of the Vikings are also looking forward to catching up with their former teammates. Rice said he's been having fun texting all week with wide receiver Percy Harvin and running back Adrian Peterson. Harvin, tight end Visanthe Shiancoe and receiver Greg Camarillo expected to sit out Saturday night's game.
Jackson and new Minnesota quarterback Donovan McNabb also share a relationship that goes back to when Jackson first arrived in Minnesota in 2006.
''Tarvaris and I definitely kept in contact a lot while he was here, and I'm excited about his opportunity in Seattle. I thought it would come a little earlier being here in Minnesota, but still you just have to be patient and that was one thing that I tried to stress with him, was just patience,'' McNabb said. ''I think as a player, you want it to happen now, and we all thought it would happen. But obviously when they brought Brett (Favre) in, things changed a little bit. In this game, things aren't always going to go your way. I obviously learned that last year.''
---
Follow Tim Booth on Twitter at: http://twitter.com/ByTimBooth
---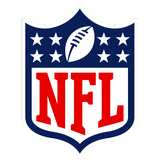 Get more from National Football League
Follow your favorites to get information about games, news and more
---