National Football League
National Football League
Seattle LB Aaron Curry breaks out against Arizona
Published
Nov. 18, 2010 11:45 a.m. ET

So that was the Aaron Curry everyone in Seattle was waiting for this season.
Because of low tackle and sack numbers, most fans don't understand just how vital a role Curry was playing for the Seahawks' defense before his breakout game Sunday against Arizona.
''It's a defense with a lot of parts and everyone must do their job. Just make the plays presented to you and sometimes you don't really have the play. It will be like that,'' linebacker Lofa Tatupu said. ''Maybe in 70 snaps you don't get one of those opportunities. It happens like that, especially with all the stuff that we are doing.''
Surprisingly quiet in his second NFL season, the No. 4 overall pick in the 2009 draft finally enjoyed a day in the spotlight against the Cardinals. Curry had seven tackles, two sacks and forced a fumble in Seattle's 36-18 win that pushed Seattle a game ahead of St. Louis for first place in the NFC West.
''I thought overall just one of his best games as an NFL player, from the standpoint of doing what he was asked but then also after the fact chasing the ball down,'' Tatupu said. ''(His) speed showed up.''
It was the most tackles for Curry in any game this season and he doubled his sack total, proving to be a constant headache for the Cardinals most of the afternoon.
It was the kind of chaos Curry was expected to cause from the moment he walked into Seahawks headquarters a year ago as Seattle's highest draft pick in 12 years.
''I think it had a lot to do with (defensive coordinator Gus) Bradley having a key on what they wanted to do on offense and making a lot of calls where I was able to just go out there and make the play that was intended for me to make,'' Curry said. ''I was definitely in the zone. I was confident and I was just feeling it that game.''
Overall, Curry might be viewed as enduring a sophomore slump, with just 34 tackles and three sacks after nine weeks. But he is adjusting to a new role in Pete Carroll's defense, different from what he was asked to try to accomplish during his first season in the league.
Instead of playing back a few yards as many linebackers do, Curry starts right at the line of scrimmage. His task is simple playing on the strongside: hold the edge and force everything back to the middle. That means trying to keep running plays from getting outside.
It's certainly not a glamorous role. But it's a needed position for the hybrid style of defense Carroll wants to play.
''We're growing into his style and all and trying to draw out from all of the cool things that he can do and give him numbers of opportunities in that stuff more so. I think you'll just see,'' Carroll said. ''I think he's a really good factor on our defense right now - had a big game last week with seven tackles, a couple sacks, and the caused fumble and all that stuff. Any production in that range at all would be great for us.''
During his rookie season, Curry was in a more traditional role, asked to read and react to what was taking place. He finished with 60 tackles and two sacks, but never seemed to match the kind of production most expected based on his draft position.
Now he has a specific set of tasks. He ''sets the edge'' on run plays and either drops into coverage or rushes off the corner on passing downs. His improved pass rushing skills were on display last week when he threw Arizona left tackle Ben Patrick out of the way and sacked Derek Anderson, causing a fumble that Chris Clemons recovered.
Curry has even lined up as a defensive tackle in some passing situations, giving Bradley the flexibility to use Curry's quickness against a guard, or drop him back into coverage and bring a blitzing defensive back from a different spot.
''I think he's perfectly suited to be an outside 'backer on the tight end and do his thing there,'' Carroll said. ''And he's still a very young player for us, so we think that there is a ton of upside.''
---
---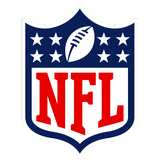 Get more from National Football League
Follow your favorites to get information about games, news and more
---