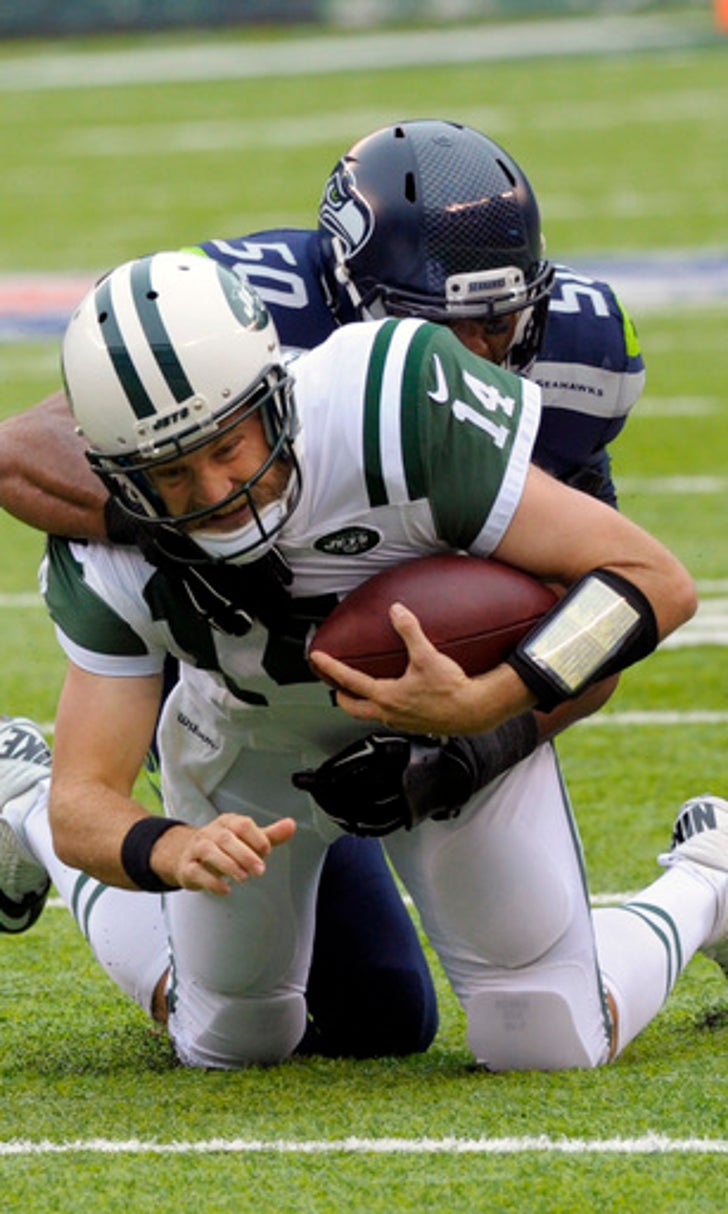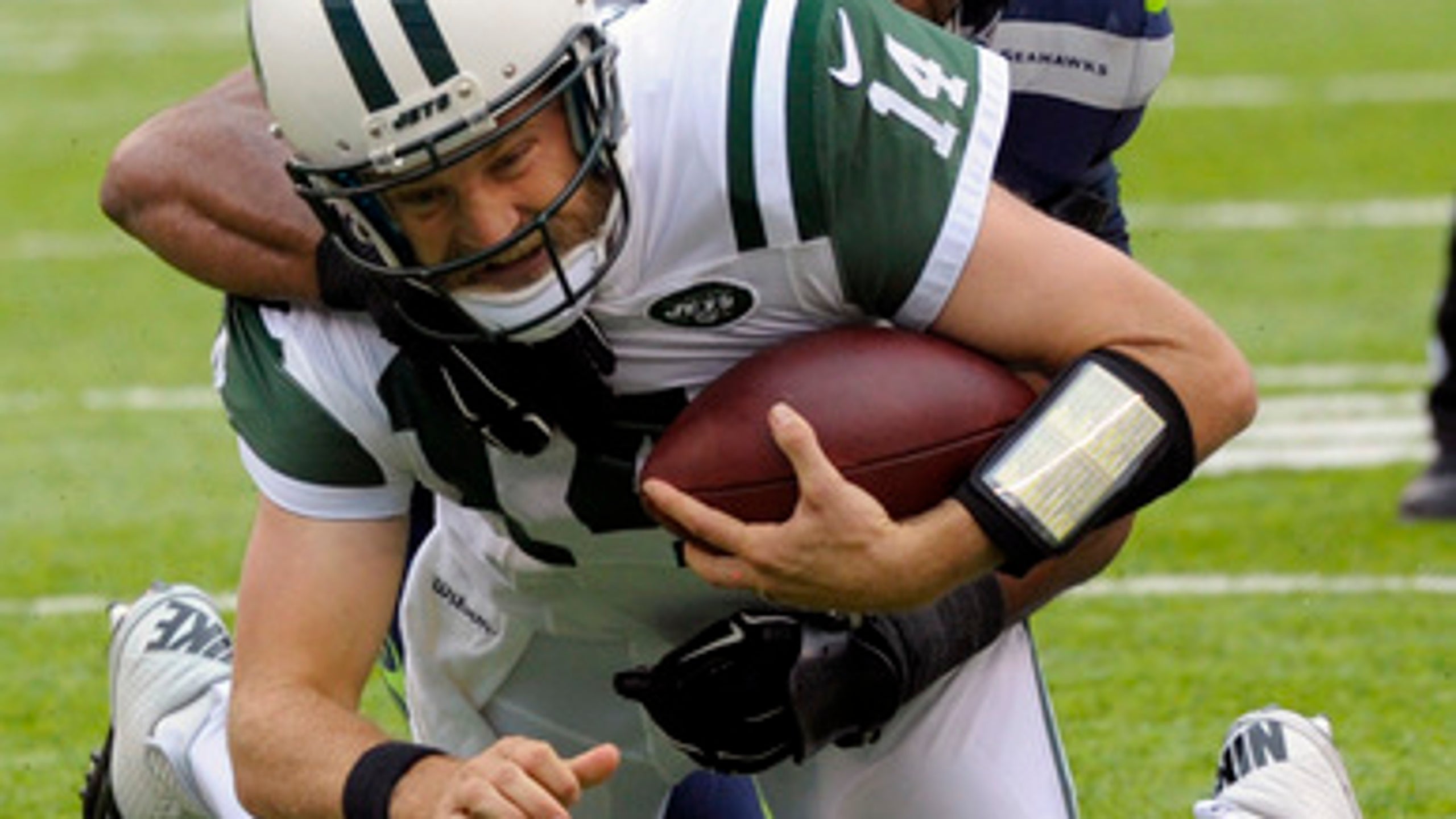 Seahawks, Wilson get chance to rest with bye after 3-1 start
BY foxsports • October 2, 2016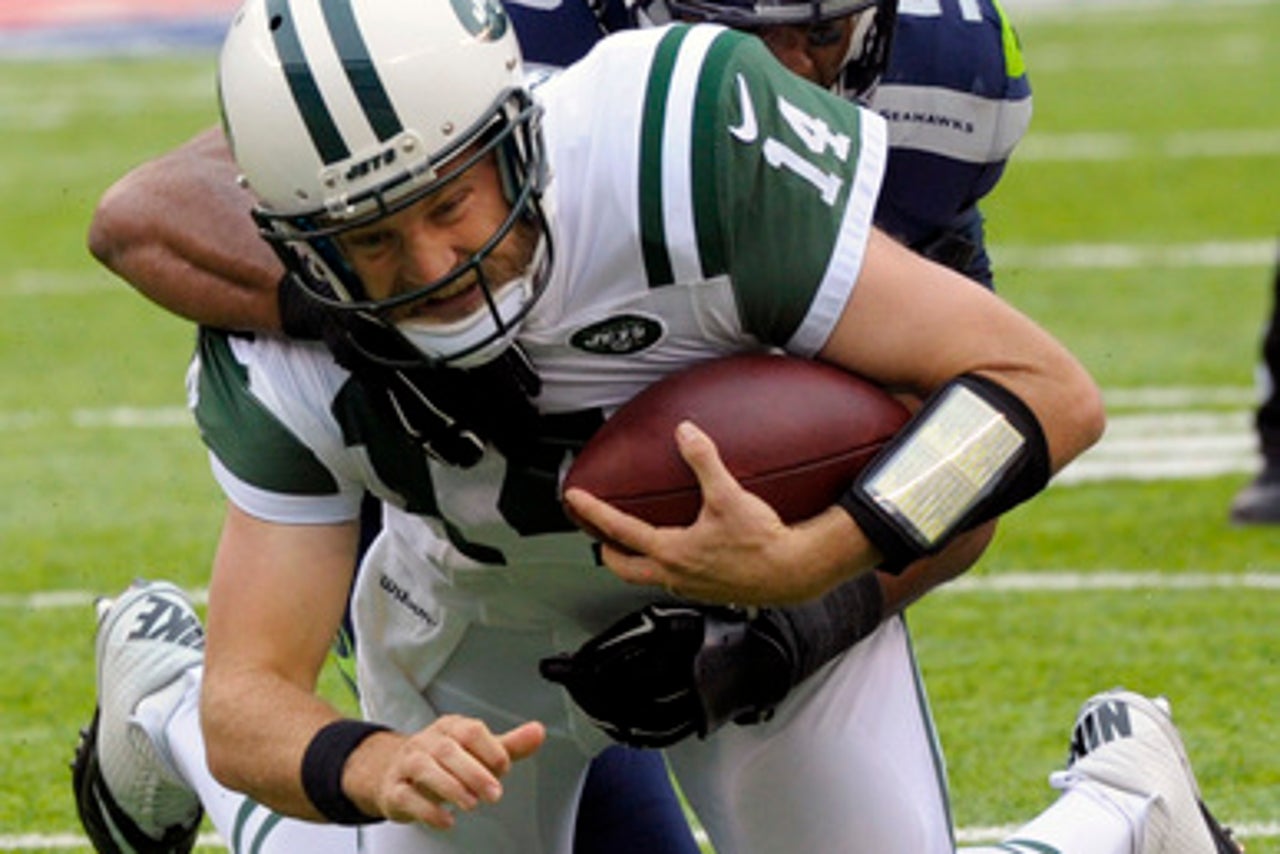 EAST RUTHERFORD, N.J. (AP) A bit hobbled and banged up, Russell Wilson gets some time now to rest up.
That's good news for the Seattle Seahawks, who went 3-1 despite limps, aches and pains for their star quarterback to start the season.
''I've got two full weeks?'' a wide-eyed Wilson asked after a 27-17 victory over the New York Jets on Sunday. ''I can't wait.''
The Seahawks, who have been without starting running back Thomas Rawls with a broken bone in his leg, don't play again until Oct. 16, when they're home against the Atlanta Falcons.
''When we come back two weeks from now, we're going to get healthier,'' coach Pete Carroll said. ''The roster that we've talked about is going to show up.''
That might be bad news for everyone else.
Especially when considering how solid, other than a 9-3 loss at Los Angeles in Week 2, Seattle has been to start the season.
''I'd love to play next week,'' said Seahawks cornerback Richard Sherman, who intercepted Ryan Fitzpatrick twice. ''I wouldn't mind.''
Wilson was sharp and efficient despite playing with a sprained knee, throwing three touchdown passes against the Jets.
Wilson injured the medial collateral ligament in his left knee last week against San Francisco and wasn't his usual mobile self in this one, but his arm was plenty good. He finished 23 of 32 for 309 yards while wearing a brace on his leg as the Seahawks won at MetLife Stadium for the first time since beating the Denver Broncos in the Super Bowl in 2014.
''The quarterback probably needs a week or two,'' Sherman said. ''He played a fantastic game, nonetheless, to be in the position he's in, but it's going to be a great break for us.''
Wilson missed the first snap of his career due to injury last weekend after getting pulled down by San Francisco's Eli Harold. He has also dealt with a sprained right ankle from the opener against Miami.
''I thought it was a sterling effort by the quarterback,'' Seahawks coach Pete Carroll said. ''Everybody was wondering and questioning what was going to happen and how he would be able to do it. He just did it. This is the best he's looked in the last few weeks.''
Here are other things to know from the Seahawks' victory over the Jets:
IMPRESSIVE COMPANY
Wilson broke a tie with Tom Brady and Dan Marino for the fifth-most wins in a quarterback's first five seasons with 49.
The others ahead of the Seahawks QB: Atlanta's Matt Ryan (56), Baltimore's Joe Flacco (54), Pittsburgh's Ben Roethlisberger (51) and Cincinnati's Andy Dalton (50).
SINKING SHIP?
Fitzpatrick has nine interceptions in his last two games, but the Jets aren't about to bail on him just yet.
Brandon Marshall insisted that his confidence in Fitzpatrick has not wavered , even with the Jets 1-3 and staring at the season possibly spiraling with road games up next against Pittsburgh and Arizona.
He bristled when he was asked if the Jets need to assess the quarterback spot. New York also has former starter Geno Smith on the roster, along with 2015 fourth-rounder Bryce Petty, who's recovering from a shoulder injury, and Christian Hackenberg, the Jets' second-rounder this year.
''I am. Going down. In a boat. With Ryan Fitzpatrick. OK? You got it?'' said Marshall, measuring his words. ''So can you not ask me any more questions about that? I am. Going down. In a boat. With No. 14.''
GRAHAM IS GOLDEN
Jimmy Graham, who was questionable with back spasms earlier in the week, had six catches for 113 yards, including an impressive 17-yard one-handed grab in the opening quarter, while giving the Jets fits all game.
He missed the last five games of last season with a torn right patellar tendon, but appears to be getting on the same page with Wilson. Graham has 16 catches for 266 yards and a TD this season.
''He's a bad, bad man,'' Wilson said. ''He can do anything. He can make any play, any catch. He's a special player.''
Added Carroll: ''He's just a monster out there.''
STUBBORN SEAHAWKS
Seattle entered as the No. 1-ranked defense in the NFL, and stifled New York enough to live up to that lofty positioning.
The Jets had 229 yards of total offense at halftime, but gained just 76 the rest of the game. The Seahawks also sacked Fitzpatrick four times and intercepted him three times. Matt Forte was held to just 27 yards on 14 carries for a 1.9 average.
INJURED JETS
New York's Darrelle Revis left the game with a hamstring injury in what has been a rough start to the season for the star cornerback. Revis has given up a handful of big plays, but was solid against the Seahawks until getting hurt.
Starting right guard Brian Winters came out in the second quarter with a concussion after he banged helmets with a Seahawks defender - and was called for an unnecessary roughness penalty. He was replaced by Brent Qvale, who had started at right tackle.
---
AP NFL website: www.pro32.ap.org and www.twitter.com/AP-NFL
---
---