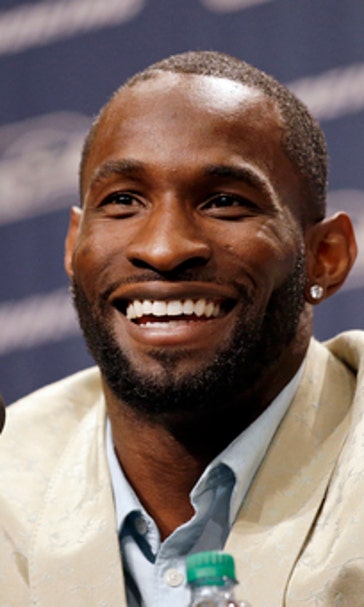 Seahawks' Lockette steps away after injury: 'Life goes on'
May 12, 2016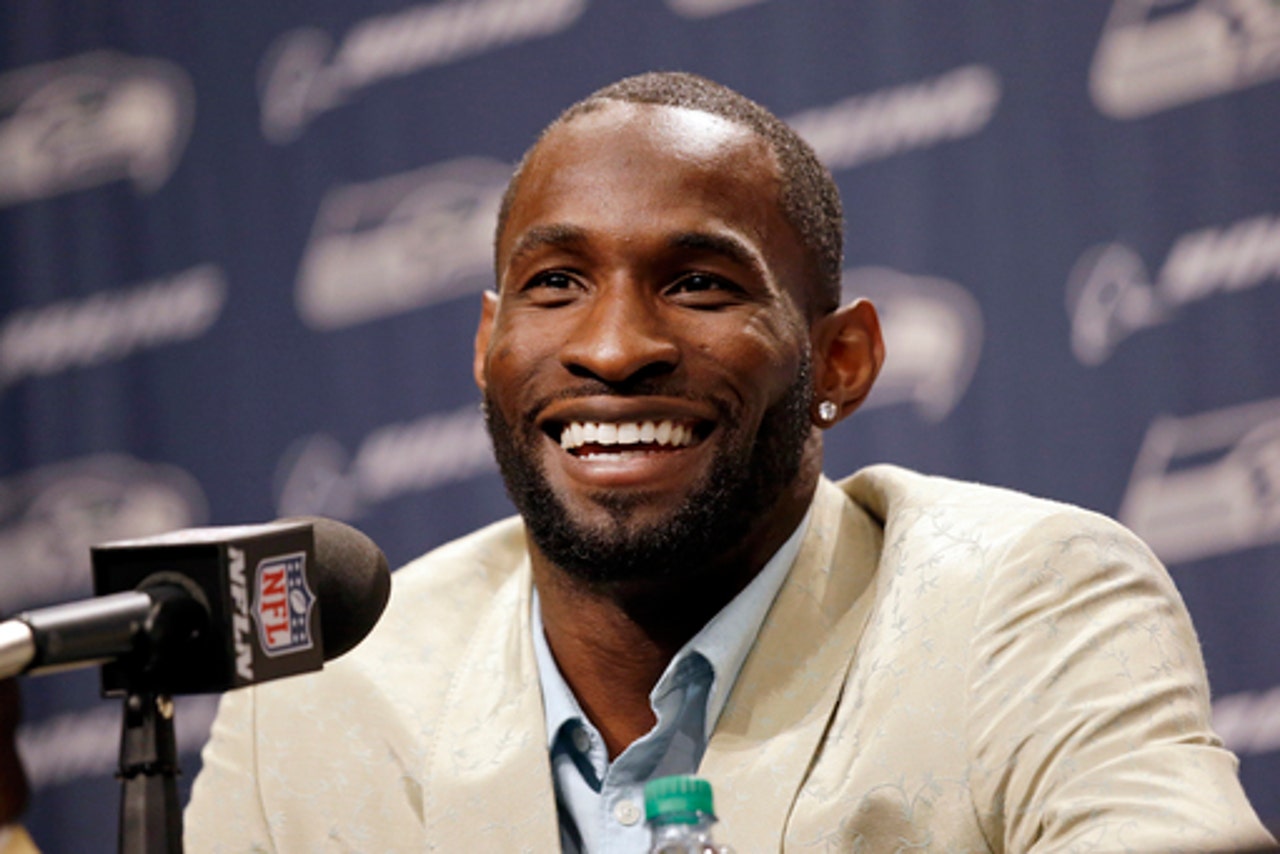 RENTON, Wash. (AP) Ricardo Lockette arrived in the NFL with zero fanfare, just another undrafted free agent with a specific skill who was being given a chance.
He stepped away from football Thursday, retiring from the Seattle Seahawks with a formal news conference in an auditorium packed with staff, former teammates and coaches.
The turnout spoke to the lasting impact Lockette had in Seattle - a story that can't be told through statistics - before retiring because of a severe neck injury suffered last season in a game against Dallas.
''My teammates helped me to be who I was and we inspire each other and we became a family,'' Lockette said. ''So it's not that I'm surprised that they're here. I appreciate them being here, but that's what family does. Family sticks up for each other in times of need. This is a bittersweet day and I'm glad I can enjoy it with my family.''
Not yet 30, Lockette is leaving with three Super Bowl appearances under his belt, a Super Bowl ring, four career touchdown catches and the infamy of being the intended receiver on Russell Wilson's pass that was intercepted by Malcolm Butler to end Seattle's bid for a second straight title.
Lockette is also leaving with titanium plates holding together his cervical spine. If not for the proper response from trainers and medical personnel on the field in Dallas last November, Lockette could have died, a chilling story he retold when visiting first responders in the Seattle area during the winter.
Concerns about his future health were at the root of Lockette's decision to leave. He arrived at Thursday's event without the neck brace he wore continuously following the surgery to stabilize the ligaments and vertebras in his neck. He only has 50 percent rotation in his neck, and will have to avoid roller coasters and lifting heavy objects going forward to avoid potential risk to the repaired area.
Asked if it was tough to retire, Lockette said: ''No, because I love my family and I'd rather walk.''
Despite entering the NFL with little football pedigree, Lockette found a home in Seattle because of his speed, his work ethic and the self-confidence he could be a professional football player. He jokingly referred to himself as ''Channel 83'' and said it was only available on pay-per-view, even if his opportunities as a wide receiver were limited and fleeting.
But once Lockette accepted that he could be a difference-maker for Seattle on special teams - during a second stint with Seattle after spending a short time in San Francisco - he had to be watched. Lockette became a player teams had to scheme against because of his speed getting downfield and his disrupting returns.
''He was so talented and so raw early on. It just took him a while to get it going,'' coach Pete Carroll said. ''But once he was able to channel all this wonderful ability and wonderful spirit, he became a magnificent part of our team and a teammate and guy that we'll always miss.''
It was during one of those returns that Lockette's career ended. He was running downfield to cover a punt when he was hit by Dallas' Jeff Heath. Lockette was knocked out and remained motionless for several minutes. He was eventually strapped to a backboard and taken off the field. Lockette underwent surgery the next day to stabilize his neck and was told the trainers and medics handled his injury ''perfectly.''
He was also told that if he had stood up, been pulled by a teammate or handled incorrectly by trainers he could have died.
Lockette said he had no regrets about the way he played, but has critiqued himself over what happened on the play where he was injured and what he could have done differently to avoid the outcome.
''Because I'm a perfectionist and I always feel like I could have done something better,'' Lockette said. ''As you go back and look at the film, that's what we do. We go back and look at film and critique it as football players.''
Lockette wants to remain connected to football, whether it's through coaching proper technique to youth players or remaining affiliated with the Seahawks. No matter the path, Lockette wants the next stage of his life to include helping others.
''It's not a sad day for me. Life goes on,'' Lockette said. ''I never really wanted to be an Olympic track star or an NFL player. I just wanted to be great. I wanted to be great at something. I wanted to make my family proud. And hopefully I've done that.''
---
AP NFL website: www.pro32.ap.org and www.twitter.com/AP-NFL
---
---