National Football League
National Football League
Seahawks' Jackson gets chance to be starter again
Published
Sep. 8, 2011 5:14 a.m. ET

Among the most active players when it comes to social media and interacting with fans, Seattle wide receiver Mike Williams became all too aware of the vitriolic debate surrounding Tarvaris Jackson when the Seahawks decided he would be their starting quarterback and then throughout a less-than-impressive preseason.
So Williams delivered a message to those already slamming Jackson: Give the guy a chance.
''It's a tough situation to come into with Matt (Hasselbeck) leaving and then so much criticism and ridicule for a guy who really has yet to have his shot to play. It's kind of unbelievable. If it's overwhelming for a teammate then it has to be enough for him,'' Williams said. ''I just want to tell everybody `Back the hell up. Let him play, let him have his shot to work and come out here and do his thing.'''
Jackson's first shot at proving naysayers wrong comes Sunday when the Seahawks open the regular season at NFC West-rival San Francisco. It'll be the first season-opening start for Jackson since 2008, before he fell out of favor in Minnesota and languished behind Brett Favre for the past two seasons.
Jackson even wondered if his chances of being a regular NFL starter were gone before Seattle gave him an opportunity this offseason with a two-year deal.
''It was frustrating. Especially after the first year I thought maybe I'd have a chance to start again in Minnesota and Brett came back again. After that, I kind of figured it was going to be a move for me,'' Jackson said. ''It played out, but I really didn't know other teams' situations and how they felt about their quarterback or how they felt about me coming in. I was just going to take any opportunity I got and try to make the most of it.''
Becoming a starter again is a watershed moment for Jackson. Before he even took a snap in training camp, Pete Carroll proclaimed Jackson his starter even with Charlie Whitehurst on the roster and already with a year in Seattle as Hasselbeck's backup.
Even as he struggled during the preseason behind a shaky offensive line and receivers who didn't fully understand the new Seahawks offense under coordinator Darrell Bevell, Jackson received support.
And now he enters the opener not only as the Seahawks' starter but also their offensive captain, an honor that wasn't awarded to Jackson simply because he is the quarterback.
''The dynamics of our team, we're a young team with a lot of new faces, so from the day (Jackson) got here he's shown the leadership in the locker room and in the huddle in the opportunities he has had,'' running back Leon Washington said. ''He's been here a month but it's clear he's that leader on offense.''
It certainly isn't easy for Jackson considering the situation he's stepping into.
Seattle is a team still in transition despite having won a division title a year ago. He'll be playing behind an overhauled offensive line that will feature potentially four new starters, a rookie right tackle who has struggled with faster defensive ends and with one person - receiver Sidney Rice - on the entire offense who knows the system as well as Jackson.
Of course, Rice is a question mark for Sunday's opener because of a sore shoulder and the Seahawks' most experienced lineman, Robert Gallery, has a sprained knee that may hold him out of the opener as well.
Then there is the person he's replacing. Hasselbeck was a fixture in Seattle for a decade, both in the community and with the team, and will ultimately be remembered as the personable quarterback who led Seattle to the only Super Bowl appearance in the franchise's history.
Fair or not, Jackson is seen as the guy kicking Hasselbeck aside. That's rankled some, and coupled with an unimpressive preseason where Jackson was rarely given time to throw, it's led to plenty of criticism on a local and national scale. Jackson went just 32 of 55 for 269 yards and two interceptions in four preseason games and failed to lead a touchdown drive against any No. 1 defense.
''I'm very comfortable with him and what he's done up to this point in training camp. There is a lot of factors that go on outside of what he is doing, but he has been consistent, he's been a professional, he's learned it, he's working with the other guys,'' Bevell said. ''I think it speaks volumes that his teammates chose him as a captain. I think it's gone well for him.''
---
AP Sports Writer Janie McCauley in Santa Clara, Calif., contributed to this report.
---
Follow Tim Booth on Twitter at: http://twitter.com/ByTimBooth
---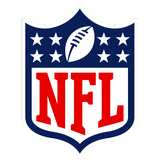 Get more from National Football League
Follow your favorites to get information about games, news and more
---