National Football League
National Football League
Saunders fits perfectly as Raiders OC
Published
Sep. 8, 2011 6:22 a.m. ET

Al Saunders was a teenager when he first worked for the Oakland Raiders, serving as a ball boy in Al Davis' first year as coach with the franchise in 1963.
Nearly five decades later, Saunders is back in a much more substantial role as offensive coordinator on coach Hue Jackson's staff as the Raiders try to return to a level of success that has eluded them during a run of eight straight non-winning seasons.
''As a kid, this was my team,'' Saunders said. ''When you get to the tail end of your career, there are a lot of things more important in what you do than some other things. I would love to see this franchise return to the way it was when I was a kid growing up. I'd like to help the guy that I was a ball boy for years ago, maybe return this franchise to the class and the quality that it was many years ago. I would really feel great if I could make a contribution in that regard.''
Saunders, an accomplished marathon runner, is still full of energy at age 64. He often sprints down the practice field to congratulate someone after a big play and has even chased a receiver and knocked the ball out of his hands as he gets to the end zone to teach a lesson about ball security.
But Saunders brings more than energy to the job. He is also famous for his voluminous playbook, which quarterback Jason Campbell compares to Webster's Dictionary, and vast knowledge of the passing game learned under Don Coryell.
Saunders has been involved with some of the most prolific offenses in the NFL during his three decades as an assistant or head coach from San Diego in the 1980s to the Super Bowl champion St. Louis Rams in 1999 to a Kansas City Chiefs team that led the league in total offense during his five years as coordinator from 2001-05.
''Coach Saunders is very detailed,'' said Campbell, who spent two years in Washington with Saunders. ''He does a lot of different things. He just wants to see things done right and pretty much help us improve where we left off last year, just continue to grow and continue to get better.''
When Jackson got hired in January to replace Tom Cable one of the first calls he made was to Saunders to be his offensive coordinator.
Jackson had talked to Saunders about being on his staff long before he ever got the job, having told him during their time together as assistants in Baltimore that he would hire him when he became a head coach.
While Jackson will remain the play-caller, Saunders is deeply involved in coaching the quarterbacks and running the offense.
''He allows me to be all that I can be for this team, and what he does for our offense is just tremendous, with the quarterbacks, with the offensive line, with the whole offense,'' Jackson said. ''So it makes me very comfortable when I need to run around and be a part of the defense, special teams or anything, Al Saunders is definitely the right guy for me and for this organization and for this team.''
Saunders is a perfect fit for the Raiders, having been schooled in the same type of offense that Davis employed in his coaching career.
Davis came to the Raiders after working for passing game visionary Sid Gillman with the Chargers. Gillman also influenced Coryell, who gave Saunders his start in the NFL as an assistant in San Diego in 1983.
''Al Davis has always been a proponent of the vertical passing game,'' Saunders said. ''He worked for Sid Gillman, and Sid was a great influence on me as a young coach and certainly on Don Coryell. So we're in the same philosophy of football, the philosophy of attacking the seams and getting the ball up the field, and going from deep to short rather than going from short to deep.''
Saunders believes that system is well suited to Campbell and the speedy playmakers on the Raiders offense.
From running backs Darren McFadden and Taiwan Jones to receivers like Jacoby Ford and Darrius Heyward-Bey, the Raiders have an abundance of speed on offense. They even have a former college wide receiver playing fullback in Marcel Reece, giving Oakland speed throughout the offense to take advantage of favorable matchups.
''Depending on people's defensive structure, we can put players like that who are a matchup advantage for us in positions to take advantage of maybe inferior one-on-one coverage defenders,'' Saunders said. ''The whole precept of this organization in the past has been draft speed. Get guys that can run fast. Now what we have to do as coaches is make sure they're in the right places to run fast by people that they can run by.''
The Raiders didn't show much of that in the preseason, losing all four of their games and scoring only three touchdowns. But McFadden didn't play a single snap, Ford played only briefly in the fourth game and Oakland used what Jackson described as a ''vanilla ice cream'' offense.
The full offense should be on display for the opener Monday night in Denver.
Notes: The Raiders held their first night-time practice Wednesday to prepare for the opener, bringing in two banks of lights. ... WR Louis Murphy, S Mike Mitchell and TE Kevin Boss sat out with injuries. ... WR Chaz Schilens said he is good to go for the opener after missing the final three exhibition games with a knee injury.
---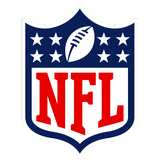 Get more from National Football League
Follow your favorites to get information about games, news and more
---