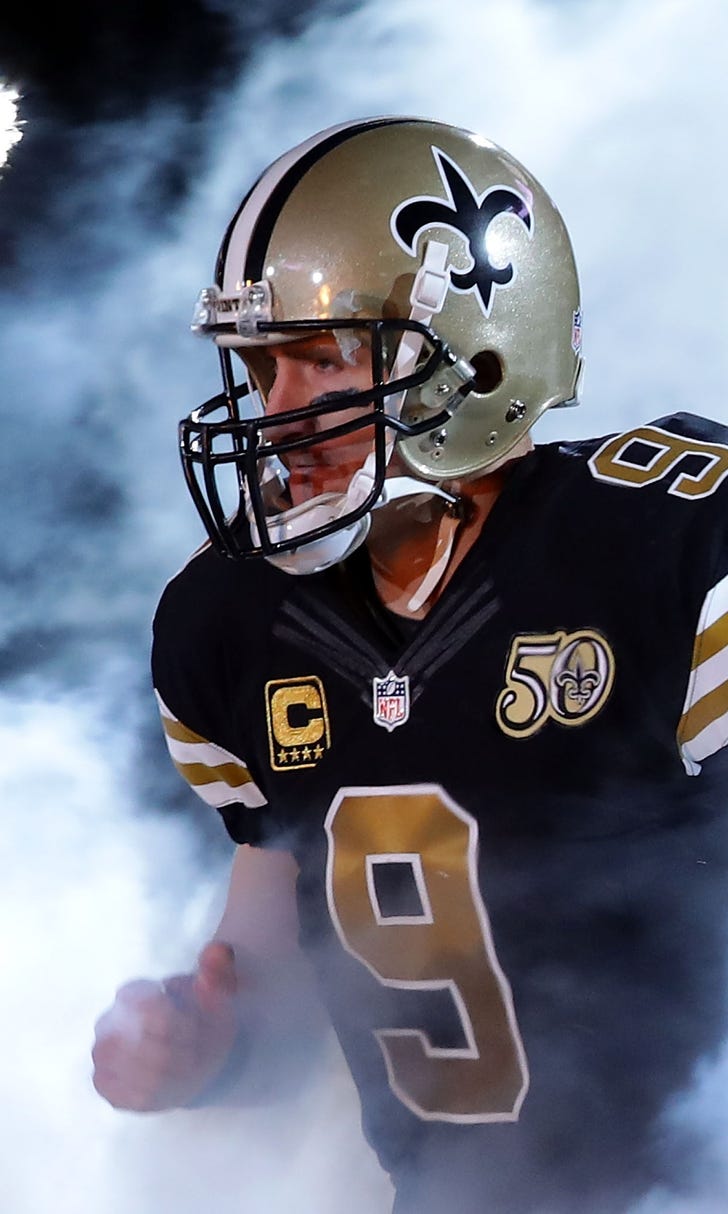 Saints vs. Cardinals: Drew Strikes Back
BY Fansided and Dean Mullen/FanSided via Who Dat Dish • December 17, 2016
After two bad games in a row the doubters are starting to chirp. Drew Brees may be losing his edge. Is Brees hurt? Maybe next year is the last hoorah for him to be dressed in the Black and Gold. Think again.
How many times does Drew Brees have to prove himself yet again and again? Brees is used to being overlooked since high school for various reasons. After an injury in his junior year he came back stronger. Furthermore, Brees got injured with the San Diego Chargers and not many teams looked his way as well.
The only two were the Miami Dolphins and the New Orleans Saints. Nonetheless, Brees made 31 teams look incompetent by passing him by. THerefore, in 2016 the doubters and non believers are once again coming out of the woodwork. Now the challenge: "Father Time." In the light of all these examples, if you are a gambler, bet the farm on Drew Brees the next three games. The obstacle that stands in front of him is barely a speed bump. Ironically, just two games ago Brees was having one of his best years.
Now after throwing six interceptions without a touchdown the naysayers are coming out again to try and age him quickly. It's almost as these supposed experts have forgotten what Brees has done just weeks ago. This is no joke, there will be a crisp focused Drew Brees looking to rebound on Sunday.
Drew Brees is still underrated to this day in my opinion as a pure competitor. The Cardinals better be ready for a pass happy Sean Payton in the desert. Every single time that Drew Brees' back is against the wall he responds.
Generally speaking, the statisticians may have to measure his yardage by miles this Sunday. Look for Thomas and Cooks to bring a fierce game focus as well. The guys that play for Brees know what's being written. That's their guy. The leader on the field is Drew Brees. Arizona will be feeling the heat from something other than the desert breeze. The Cardinals will feel the sweltering onslaught of offense from a full blown angry Brees.
Prediction: Saints 49 Cardinals 24
More from Who Dat Dish
This article originally appeared on
---
---