National Football League
National Football League
Saints embrace evaluation technology
Published
Feb. 28, 2011 12:00 a.m. ET

Mickey Loomis spent his first three evenings at the NFL Scouting Combine in Indianapolis sitting face-to-face with incoming rookies, utilizing intensive 15-minute interviews with 60 select players hoping to find a window into their character and personality.
The human interaction with an athlete who is often heavily coached to provide well-crafted answers can be, well, very flawed.
Performance statistics? Those can be crunched and evaluated much more effectively and efficiently. And objectively.
When it comes to dissecting the seemingly endless stream of empirical data that separates future NFL stars from expensive draft busts, Loomis, the New Orleans Saints general manager, has gone almost entirely digital.
From his smartphone, a digital tablet, the web or a desktop application on a computer that is flashed across a 60-inch television panel, Loomis, coach Sean Payton and the entire Saints coaching staff and personnel department have seen their traditional draft-day "big board" digitized into a virtual personnel management, player evaluation and game-preparation system.
STATS LLC, the global sports statistics and information company best known for providing statistical information to virtually every sports league across the planet, has given the Saints what it feels is the most streamlined system possible for identifying the best NFL prospects.
The interactive tool is called ICE, which stands for Interactive Collaboration and Evaluation.
And Loomis — who first utilized the system in its beta form in 2009 to help build a Super Bowl champion team — is convinced ICE has given the Saints an evaluation edge over other NFL clubs that have yet to make the conversion.
"Teams are always looking to use technology in a way that makes sense in their organization," Loomis said, "and we're not unique in that regard. But ICE definitely helps us more efficiently process the mountain of information we have on players."
Envision an individual player card — digitized with analytics specific to an NFL team's needs — with an infinite number of backs displaying whatever statistics, salary information, medical reports, even personal information a team desires, available at the touch of a screen or a mouse click.
Now picture hundreds of them available in seconds during the pressure-filled frenzy that is NFL draft day.
The Saints, for example, are likely to look for a disruptive pass-rushing defensive end to spark coordinator Gregg Williams' explosive scheme in Round 1 of the April 28-30 NFL draft. The 2011 incoming rookie class happens to be very deep at this position.
When New Orleans' turn comes at No. 24 overall, who may be available? If Iowa's Adrian Clayborn (medical risk), Ohio State's Cameron Heyward (ho-hum senior season) and Missouri's Aldon Smith (raw, unpolished) are still on the board, how quickly could the Saints make a determination which player is best for them?
"In seconds," said John Pollard of STATS, a former Microsoft software engineer who created the system in 2009 after helping Loomis and the Saints build an interactive lounge filled with Xbox controllers and computers for their players two years earlier. "This information is literally at their fingertips."
That's because, with a simple touch or command, the Saints will be able to not only bring up all three players on huge screens, computers and mobile phones for everyone to evaluate, but ICE also will allow Loomis and his personnel team to instantly access digitized game video showing how Clayborn, Heyward and Smith perform against like opponents or game situations.
Another key piece of data available in a flash: How well do these players perform in what ICE defines as "crunch time" (inside two minutes of each half)?
If the Saints select a badly needed cornerback, how often were the rookie prospects burned for touchdowns in man or zone coverage in college?
Offensive, defensive and special-teams data points all are instantly accessible — collated from STATS' proprietary X-Info tool to provide detailed play-by-play statistics such as broken and missed tackles, hang time on punts or quarterback pocket location when he threw the ball.
"We've tied everything from X-Info into a video catalog," Pollard said. "This is the ultimate evaluation tool, married to video."
Pollard's ICE brainchild came about after interviewing Saints coaches and scouts to see how he could streamline their tedious traditional methods of compiling player reports. Pollard and his new company, IdentityMine, then partnered with STATS in January 2009, and ICE was born.
The Saints were the beta NFL club. The Los Angeles Dodgers might be the first Major League Baseball team to go with ICE in 2011, as general manager Ned Colletti looks for ways to streamline the exhaustive baseball draft process.
"Marrying all this information to video gives it more fidelity than it ever had before," Pollard explained.
Loomis and the Saints are sold. Their scouts already are enthusiastically downloading the more user-friendly ICE player information into their smartphones and computers via USB, for instant access on an airplane or during a personnel or draft meeting.
Other NFL teams have shown great interest in using the ICE interactive player board in their evaluation processes.
But in a league where old-school teams such as the Oakland Raiders still use overhead projectors in meetings, moving away from the traditional draft board with player names and information organized on magnetic cards is an innovation that is often hard to embrace.
Detroit Lions president Tom Lewand said "similar" types of evaluation software are available but that the Lions have not used STATS' ICE application.
They are not opposed to technology, however.
"There are a lot of different ways to look at technical innovations," Lewand said. "You're still dealing with substantially the same information. There are just different ways of processing it."
Loomis likes to think his franchise has gone from the Stone Age of draft scouting to the Digital Age.
"We were looking for a more efficient way to process the information we get," said Loomis, who admits he hasn't fully explored the potential of ICE's capabilities.
"We're just scratching the surface with how we use this. We haven't fully integrated ICE into our draft," Loomis said. "It's been an ongoing process, and we like it. As we go forward, we'll integrate it into our entire scouting function."
But Loomis hasn't given up on the old-fashioned draft board, either.
"No way," he said. "We still use the magnets."
---
---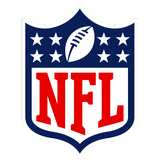 Get more from National Football League
Follow your favorites to get information about games, news and more
---