National Football League
National Football League
Rogers eager to build on big '11 season with 49ers
Published
Jun. 13, 2012 5:08 a.m. ET

There were times in Washington when Carlos Rogers chose to skip offseason workouts with the Redskins even though his contract called for a bonus if he participated.
Regardless of such rewards, Rogers is eager to be around his San Francisco teammates this week as the NFC West champions prepare for what they hope is another run at a Super Bowl after it was right within reach last season.
This is also coach Jim Harbaugh's first chance to run his team through a full offseason routine. Last year, he was hired in January and then limited by the lockout.
''I want to be out there with the guys competing,'' Rogers said. ''Football is fun. Actually this is only my second time in eight years even doing a full offseason program. It's something that a lot of older guys really don't go to because it's about learning, kind of doing some of the stuff you did in the season. Especially if you already know the offense and defense, a lot of guys have their own trainer or someone they work with. That's what they do.''
The 30-year-old Rogers has been at 49ers headquarters for organized workouts and minicamp even while nursing a strained right calf that had been keeping him out of team drills. Rogers participated in position work Tuesday - backpedaling, running and catching passes with the defensive backs - and also some team portions of practice on a hot Bay Area afternoon. He even lined up opposite new wideout Randy Moss on one play.
Trainers and the Pro Bowl defender have been cautious at this stage to make sure Rogers - who shared the team lead with six interceptions in 2011 and also had 43 tackles - is full strength for training camp starting late next month.
''I just strained it a little bit in the workouts, toward the beginning of OTAs,'' Rogers said after Tuesday morning's practice. ''I started doing more today. There ain't no rush. Not worth messing it up even worse. I'm just following their guidelines of what they've got me on. I'm just doing individuals today, doing some more running. It's nothing to be worried about. It's nothing serious.''
Harbaugh said Rogers is ''working through something'' but noted it's ''nothing to be alarmed about.''
Less than an hour into practice Tuesday afternoon, Harbaugh pulled All-Pro linebacker Patrick Willis out of team drills and Willis then jogged to the locker room with Jeff Ferguson, director of football operations and sports medicine. Willis returned home to Tennessee for personal reasons.
Rogers received a new $31.3 million, four-year contract in March to stay with the 49ers, who have their entire starting defense intact as they attempt to defend their division title. Safety Dashon Goldson has yet to join the group as he waits to sign his franchise tender.
Last summer, quarterback Alex Smith led many of his teammates through workouts - the sessions became known as ''Camp Alex'' - at nearby San Jose State to get ready before camp began.
''It's kind of laughable to compare it to last year,'' Smith said Tuesday. ''This time last year we were at San Jose State doing what we could, which wasn't much. This year, I know this offseason, even with the limited time and the new regulations, we really got a lot of work in and really pushed the tempo. We're not even close to where we were last year, but that doesn't guarantee us anything. Obviously, we're a lot further ahead than we were last year, but you've still got to go out there and play and win games. It's a good start right now.''
Offensive coordinator Greg Roman has specific goals for his unit this week, such as not jumping offside even once. No fines as of yet if it happens, but Roman is considering it.
He is working to install ''a lot more'' to his offense this time around after beginning 2011 so far behind with a new coach and system.
By the end of training camp, Roman's plan is that the offense will have gone through the entire playbook four times.
''We've been able to install most of our package twice now, and this will be the third time through,'' Roman said. ''So, really more efficient in everything, guys knowing what to do and just really good tempo, and just being sharp all the way around. Just going out and playing and just having fun doing it.''
Notes: LB NaVorro Bowman, who soon will become a father of twins, was excused on the first day of the mandatory three-day minicamp. ... Former 49ers coach Steve Mariucci watched the afternoon practice from the sideline. ... GM Trent Baalke bounced between the offensive linemen among others offering pointers.
---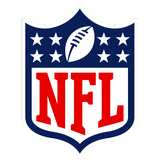 Get more from National Football League
Follow your favorites to get information about games, news and more
---