National Football League
National Football League
Rodgers becomes a tutor for QB Harrell
Published
Jun. 15, 2012 4:51 p.m. ET

Graham Harrell wasn't here, so chances are he doesn't know how much - or how little - mentoring Brett Favre did for Aaron Rodgers.
Harrell was a true freshman at Texas Tech in the spring of 2005 when the Green Bay Packers picked Rodgers in the first round of the draft to be the heir apparent to Favre. So unless Rodgers has mentioned it, Harrell likely isn't aware of Favre's interview with ESPN in which he said he ''wasn't being paid to coach'' Rodgers and that it was ''not in (my) contract to teach'' his successor the ropes.
Harrell - just as Matt Flynn did before him - swears by Rodgers' mentoring and says that Rodgers has been his biggest supporter this offseason as he readies himself to be the Packers' No. 2 quarterback following Flynn's free-agent departure.
''Aaron's always been great to us, no matter where you are on the depth chart,'' Harrell said. ''He always tries to help us. I don't know why that is, but I feel like he's pretty secure in his position so he does everything he can to help everyone else. From Day 1, he's been a huge part of my development and he continues to be.''
Neither Flynn (a 2008 seventh-round pick who was a rookie during Rodgers' first year as the starter) nor Harrell (an undrafted free agent picked up prior to the 2010 season) is a former first-round pick, so maybe it's easier for the 28-year-old reigning NFL MVP to be so generous. He knows the 27-year-old Harrell isn't about to take his job.
That said, Rodgers was the same way with 2008 second-round pick Brian Brohm, whom some NFL analysts predicted would wrest the starting job away from Rodgers.
''Aaron's an excellent mentor. He spends a lot of time in the meetings just doing the little things,'' Packers coach Mike McCarthy said. ''I feel very good about the opportunity for growth in that room.''
While Rodgers was healthy enough to play all 16 games last season - he sat out the meaningless regular-season finale against Detroit and called the first-half plays as de facto offensive coordinator for Flynn's 480-yard, six-touchdown performance against the Lions - there's no guarantee he'll be able to replicate that this season.
Rodgers sustained two concussions during the 2010 season, one of which forced him to miss a critical late-season game at New England in which Flynn nearly led the team to victory. But Flynn is now in Seattle.
''A-Rod's a pretty durable guy, and you don't want anything to happen, but no matter where you are you have to prepare like you're going to be the guy at some point, or you're going to be called on at some point,'' Harrell said.
Harrell graduated from Texas Tech with some gaudy statistics - he finished his college career as the NCAA's all-time leader in touchdown passes (134) and completions (1,403) and second in passing yards (15,793). Still, there were questions about his arm strength and whether all those numbers were less about talent than a product of the Red Raiders' shotgun-formation spread offense.
''I think everybody would agree that Graham's throwing with more velocity, and I would say that that starts with him,'' McCarthy said. ''That's a credit to really what he's done from the end of last season until now. He's stronger, he's done a few things fundamentally, where we could help him with his power (and) throwing mechanics, and you'll see that improve as time goes on.
''He's getting better. It's right there for him as far as being the No. 2.''
The Packers stood pat on quarterbacks in the offseason, with Harrell's only competition being rookie seventh-round pick B.J. Coleman.
''It's nice that they didn't bring in a veteran guy,'' Harrell said. ''Watching film and stuff like that is very beneficial, no question about it. But the best way to learn things is to actually do it. So the more reps you get, the better you get.''
That's why McCarthy, new offensive coordinator Tom Clements and new quarterbacks coach Ben McAdoo have tried to get Harrell as much work as possible this spring, since he spent most of his time observing as the third-stringer the past two years. It's also helped to have an actual offseason, albeit a truncated one; when Harrell arrived in 2010, quarterback school was already over, and all of last year's offseason was wiped out by labor strife.
''This is the first offseason that Graham has had, so it's been an important one for him. I think he's developing pretty well,'' said Clements. ''He's picking up the system better, he's getting better making all the calls that we require the quarterbacks to make. We feel very good about him.''
For Harrell, having McCarthy, Clements and McAdoo - and Rodgers - to learn from makes for the perfect place to reach his goal: To, like Flynn, earn the opportunity to start someday.
''Everyone that plays in this league, their goal is to eventually start. As far as a place to learn and a place to develop, Green Bay is an awesome spot,'' Harrell said. ''With Aaron being here and learning from him, and the staff we have with Mike and Tom and Ben in there, it's a great place to learn and develop as a quarterback.''
---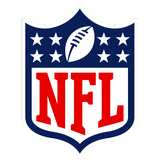 Get more from National Football League
Follow your favorites to get information about games, news and more
---