National Football League
National Football League
Revamped Vikings have nowhere to go but up
Published
Aug. 23, 2011 4:12 p.m. ET

The repaired stadium has a new roof, and the old quarterback is gone. So is almost all of the drama, tension and dysfunction that framed the colossal collapse last year by the Minnesota Vikings.
This season, their profile is considerably lower - along with the expectations.
''We're positioning ourselves to sneak up on some people this year,'' linebacker Chad Greenway said.
He added: ''That's OK. I think we'll be just fine.''
The Vikings were humbled as they stumbled to a 6-10 finish. That one-of-a-kind season featured, among other true stories, the firing of head coach Brad Childress, a trade for Randy Moss that imploded with his hasty release a month later, and a battering for Brett Favre in what the NFL's all-time leading passer has insisted was his last year.
Oh, the ceiling at the Metrodome caved in during an epic snowstorm, too. But the stadium wasn't all that was rebuilt in Minnesota this summer.
After guiding that shaky Viking ship for the final six games as an interim fill-in for Childress, new head coach Leslie Frazier has helped foster an upbeat outlook for a team that still has several stars from the 2009 squad that missed the Super Bowl by four points.
''Just the way the guys have responded here at the very start has been so positive,'' Frazier said. ''That just gives me the impression that we've moved on past 2010 and we have opened up a new era.''
Many of the players were pleased when Frazier was picked as the replacement for Childress, respectful of his own experience as a player on the dominant defense of the Chicago Bears in the 1980s. He hasn't been afraid to flex his authoritative muscle, cutting mainstay left tackle Bryant McKinnie after the 10-year veteran reported overweight.
He even scrapped the traditional rookie talent show at training camp. Hazing doesn't have a place on Frazier's team.
''I just think it's better for our football team as we try to develop chemistry,'' he said.
Frazier, a close friend of former NFL coach Tony Dungy, carries himself with the same calm, carefulness and class that Dungy is heralded for. His fortitude and focus have already been tested through dozens of off-field distractions. Now his challenge will be getting the most out of a team in an awkward transition from championship contender to afterthought in its own division.
The Green Bay Packers are the reigning champions, and they didn't even win the NFC North last year. The Chicago Bears did, and even the normally low-end Detroit Lions improved. Finishing with a winning record, let alone reclaiming the division title they won in 2008 and 2009, will be difficult.
The offensive line and defensive backfield are positions of concern, with key players such as right guard Anthony Herrera and cornerback Cedric Griffin coming back from reconstructive knee surgeries.
Favre has been replaced, for at least this season, by Donovan McNabb, who was benched last year by the Washington Redskins and has played in all 16 games only once in the last seven seasons. He'll need protection to be productive at age 34, and running back Adrian Peterson will need some holes to show off his elite skills.
Left guard Steve Hutchinson and defensive tackle Kevin Williams are a pair of former All-Pros whose performance has been in decline. None of the candidates for the starting safety spots is proven after the jettisoning of veteran Madieu Williams, and the backups behind Griffin and stalwart Antoine Winfield haven't shown they're ready for roles in the nickel and dime defenses or as emergency injury replacements.
But attitude can go a long way in this league.
There are plenty of proud, proven players such as McNabb, Hutchinson, Williams, defensive end Jared Allen and wide receiver Bernard Berrian coming off down seasons who could have their production boosted by the proverbial chip on the shoulder.
The zone blocking scheme used under Childress in the West Coast system has been phased out. New offensive coordinator Bill Musgrave has brought a simpler, man-to-man blocking scheme and a fresh set of ideas and plans from his days on staff with Atlanta.
Wide receiver Percy Harvin, if he can shake those debilitating migraine headaches, has Pro Bowl and game-changing potential. Greenway has blossomed. Peterson, just 26, is in a contract year.
There aren't any rules against the Vikings returning to contention, just some big roadblocks for Frazier and his players to try to clear.
''This is an exciting year for me,'' McNabb said. ''I'm looking forward to it, and good things will happen.''
---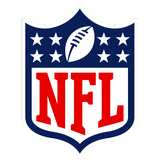 Get more from National Football League
Follow your favorites to get information about games, news and more
---