National Football League
National Football League
Report: Super Bowl ring to be returned
Published
Sep. 16, 2011 1:00 a.m. ET

A Super Bowl ring lost four decades ago off Waikiki will soon be returned to former New York Jets center John Schmitt.
KGMB-TV in Honolulu reports that a Honolulu family wants to return the ring to Schmitt, who earned it when the Jets upset the Baltimore Colts in the 1969 Super Bowl.
''That that ring was found is a bloody miracle. It really is a miracle, you know,'' Schmitt told the TV station.
The ring slipped off Schmitt's finger in 1971 while he was taking surf lessons about a quarter mile off Waikiki near the Royal Hawaiian Hotel. He didn't notice the ring was missing until he got back to shore.
''I got a snorkel and some flippers and I went out and I dove until I was blue,'' Schmitt said. ''I'm not kidding you. It must have been three hours. I was out there looking. I couldn't find it anywhere. I was just exhausted. I virtually could not swim or flip my legs anymore. And I just went in broken-hearted.''
Waikiki lifeguard John Ernstberg found the ring and gave it to his wife, Mary, who put it in a box, said Cindy Saffery, the couple's great niece. The Ernstbergs died in the 1990s and their estate went to Saffery and her husband, Samuel.
The Safferys then recently took it to jeweler Brenda Reichel to see whether it was real.
Reichel, of Carats & Karats Fine Jewelry Antiques & Collectibles, told The Associated Press on Friday that she was able to verify it was authentic. The 14-karat gold ring had diamonds, the trademark of the ringmaker, Schmitt's No. 52 and his last name and the score of the Super Bowl as well as the AFL championship.
Reichel and the Safferys contacted the Jets and were forwarded to Schmitt, who lives on Long Island. After a few phone messages, they finally talked Wednesday, Reichel said.
''I couldn't believe it. I mean I honestly couldn't believe it. I mean 40 years,'' Schmitt said.
The Safferys say they are not interested in money. They just want to get it back on Schmitt's finger. Schmitt is offering to fly the Safferys to New York so he can thank them in person when his ring is returned. A date has not been set.
''It's a legacy. He put a lot of hard work into this to earn this. This is not something that you just can buy off the street,'' Samuel Saffery told KGMB. ''This is something that you earn, so for Mr. Schmitt he earned this ring so by right it'll make me feel good to put it personally back into his hand.''
---
---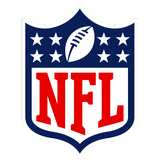 Get more from National Football League
Follow your favorites to get information about games, news and more
---