Report: Some Colts players unhappy with first-round pick
Published
May. 4, 2015 1:35 p.m. ET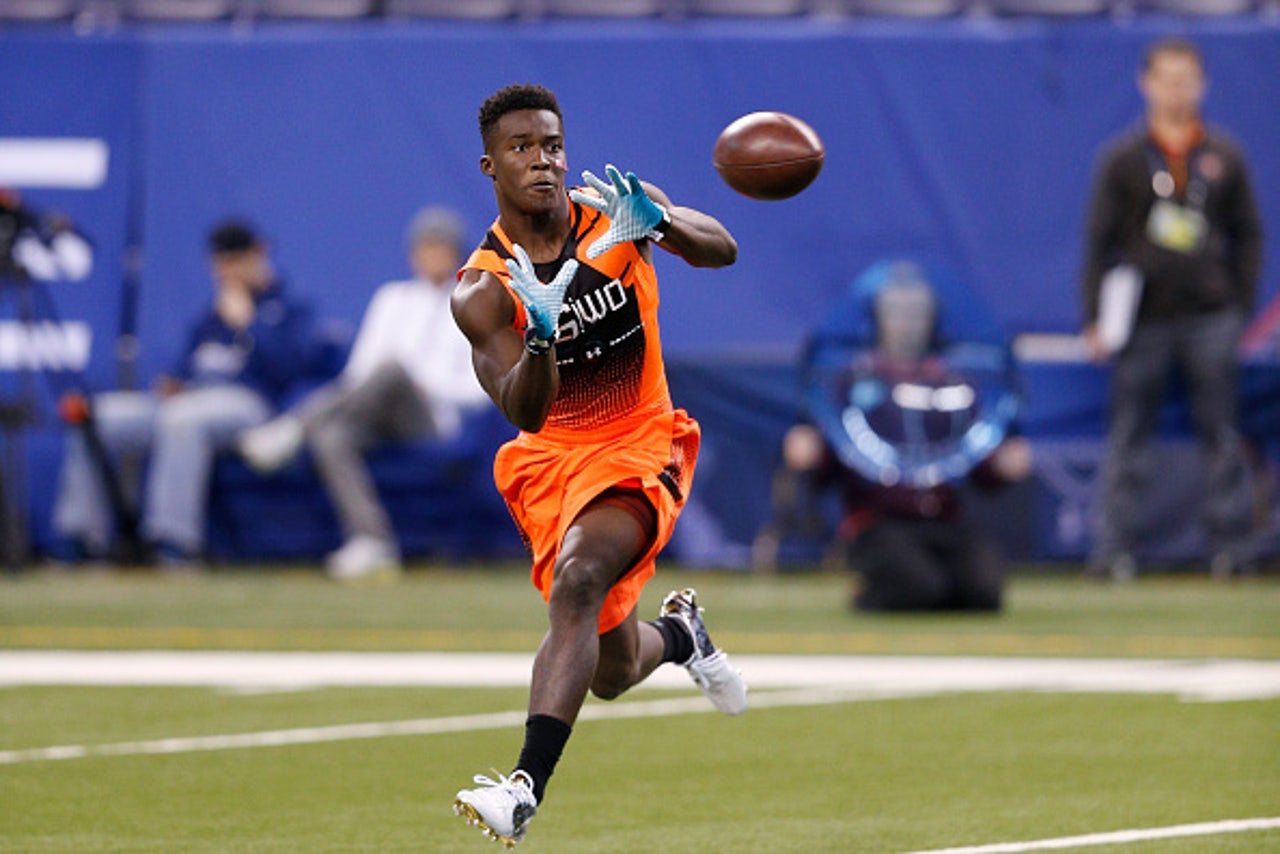 By Andrea Hangst
The Indianapolis Colts pulled off one of the more perplexing draft moves in the first round this year by taking wide receiver Phillip Dorsett rather than addressing other needs on defense or along the offensive line. And it's not just outside observers who have taken issue with the move.
According to to Mike Florio of Pro Football Talk, certain unnamed Colts players "aren't happy" with the team's selection of Dorsett in Round 1. Given the Colts' myriad of needs at other positions, the dissent is understandable. It also calls into question the job securities of other Colts receivers like T.Y. Hilton, who is in a contract year, and Donte Moncrief, a 2014 third-round draft pick who was expected to play an expanded role for the Colts this year.
In a draft deep with wide receivers, the Colts' selection of Dorsett in Round 1 was certainly an unexpected one. Further, the Colts boast not just Hilton and Moncrief but also tight ends Coby Fleener and Dwayne Allen. They also added veteran wideout Andre Johnson this offseason. Dorsett doesn't exactly look like he fills a glaring need for the Colts.
Granted, Dorsett has playmaking ability. He had 108 catches for 1,860 yards and 15 touchdowns in three years at Miami. But he's not that different of a player than Moncrief. In fact, Moncrief is six months younger than Dorsett and has a similar 40-yard dash time.
Given Dorsett's draft pedigree, it's almost certain that he'll be taking targets away from Hilton and Moncrief this year. What the pick indicates for the long term is not clear. Does it mean the Colts aren't interested in re-upping Hilton's contract despite him being the team's leading receiver in 2014? Does it mean that the Colts are actually happier with their defense or their offensive line than everyone else is?
Either way, those outside observers aren't the only ones left scratching their heads.
More from Sportsnaut:
---
---