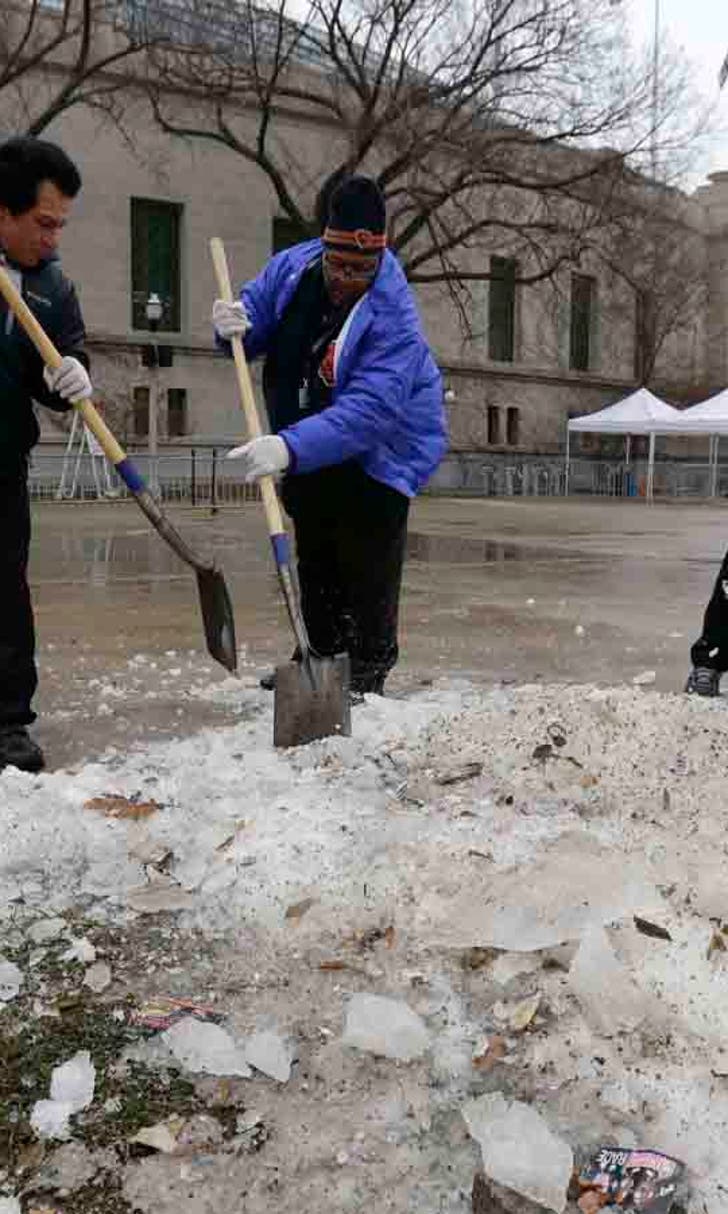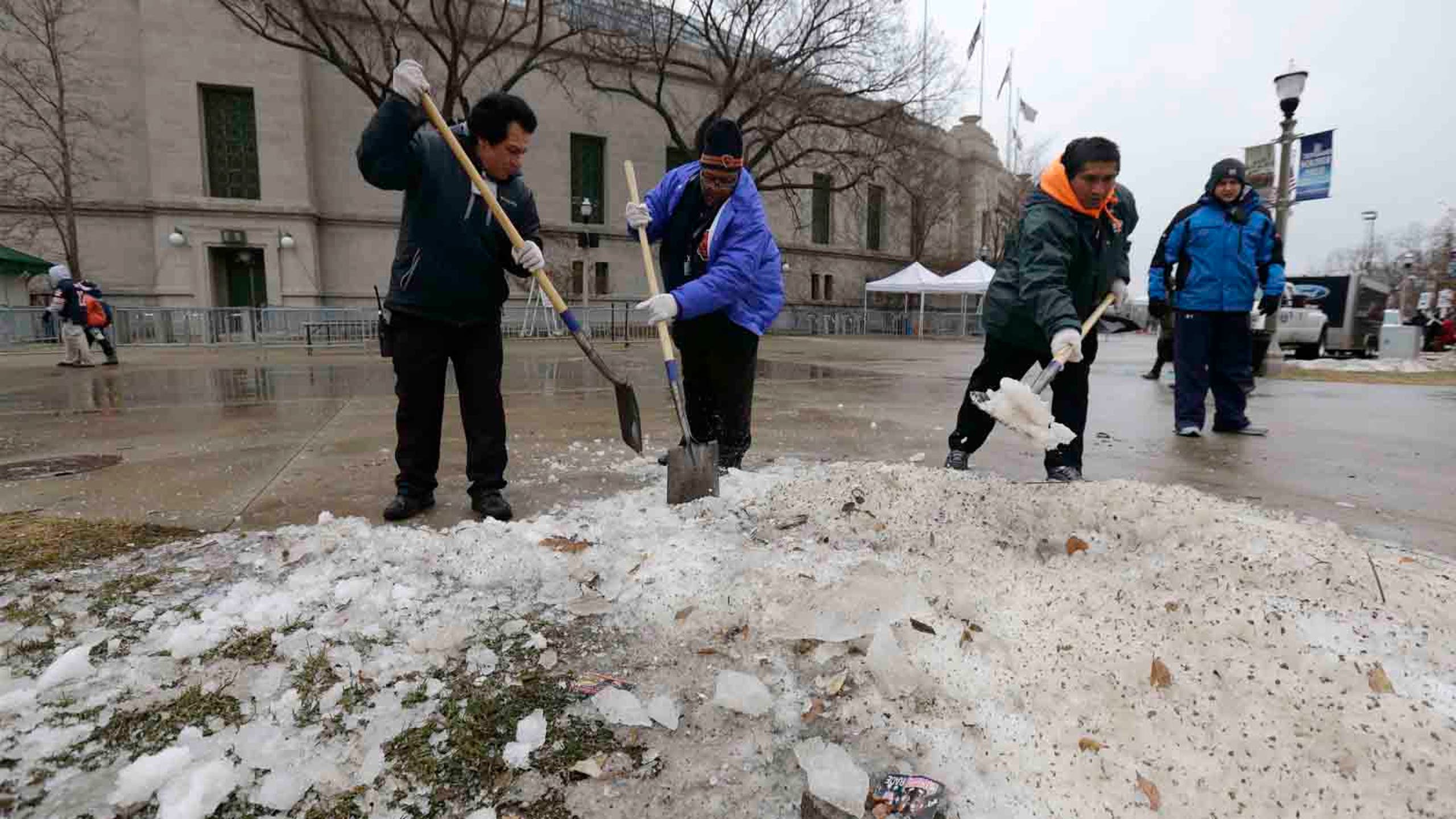 Report: Next cold-weather Super Bowl could be in Chicago, New England or D.C.
BY foxsports • February 5, 2014
The game wasn'€™t all that exciting, but the elements held off, and the first cold-weather Super Bowl turned out to be a smashing success on Sunday. Other cold-weather cities are now interested in bringing the big game to their stadiums.
Denver and Philadelphia already have expressed interest in hosting the Super Bowl in the near future, and now the NFL can add Chicago, New England and Washington, D.C., to that list, according to The Associated Press. With the Super Bowl sites for 2015, 2016 and 2017 already set, and a list of three finalists made for 2018, those five cold-weather sites would be vying to host the game in 2019 at the earliest.
The next three Super Bowls will be in Glendale, Ariz. (2015), Santa Clara, Calif. (2016), and Houston (2017). The three finalists for 2018 are Indianapolis, which hosted in 2011; Minneapolis, which is expected to open a new stadium in 2016; and New Orleans, which has hosted the Super Bowl a record seven times.
Chicago mayor Rahm Emanuel already has lobbied NFL commissioner Roger Goodell to bring the game to timeless Soldier Field. Meanwhile, Philadelphia Eagles owner Jeffrey Lurie, Washington Redskins owner Daniel Snyder and New England Patriots owner Robert Kraft all have spoken in favor of hosting the game in their cities.
"€œWe want a Super Bowl here. We deserve a Super Bowl here,"€ Snyder said last fall. "It'€™s the nation'€™s capital. It makes all the sense in the world."
Lurie followed Snyder'€™s lead in his own pitch last week, pointing to Philadelphia'€™s infrastructure and relatively new stadium as draws for the big game.
"€œPhilly would be a great place to host it. It has everything,"€ he said. "All the infrastructure, fourth-largest city in the country, state-of-the-art stadium and great fan base."
And, as always, Kraft voiced his interest in bringing the game to Foxboro, Mass., in his usual diplomatic way.
"€œWe would love one day to hold it,"€ Kraft said. "€œI'm a great supporter of playing this game in all elements."
Goodell has made it clear that he wants the Super Bowl to be hosted in as many cities as possible, and the venture in northern New Jersey was just a dip of the NFL's big toe into the pool of potential sites. However, the commissioner was noncommittal about bringing the game back to a cold-weather city during a press conference last week, even ruling out some smaller cities -- although not naming them --€" in the process.
"We know there'€™s interest in other communities hosting the Super Bowl," he said. "€œI think the ownership --€" we'll all sit back and review that when we'€™re done, but we have a very aggressive process in how to select cities. The ability to host a Super Bowl is more and more complicated, more and more complex, because of the size of the event and the number of events. So the infrastructure'€™s incredibly important. We'€™re well over 30,000 hotel rooms needed even to host the Super Bowl. So there's some communities that may not even be able to do it from an infrastructure standpoint, but we know the passion'€™s there."€
Places like Green Bay, Buffalo and maybe even Cincinnati might never have the chance, but each of the five cities that have expressed interest in hosting a cold-weather game already has the infrastructure in place to do so.
---
---