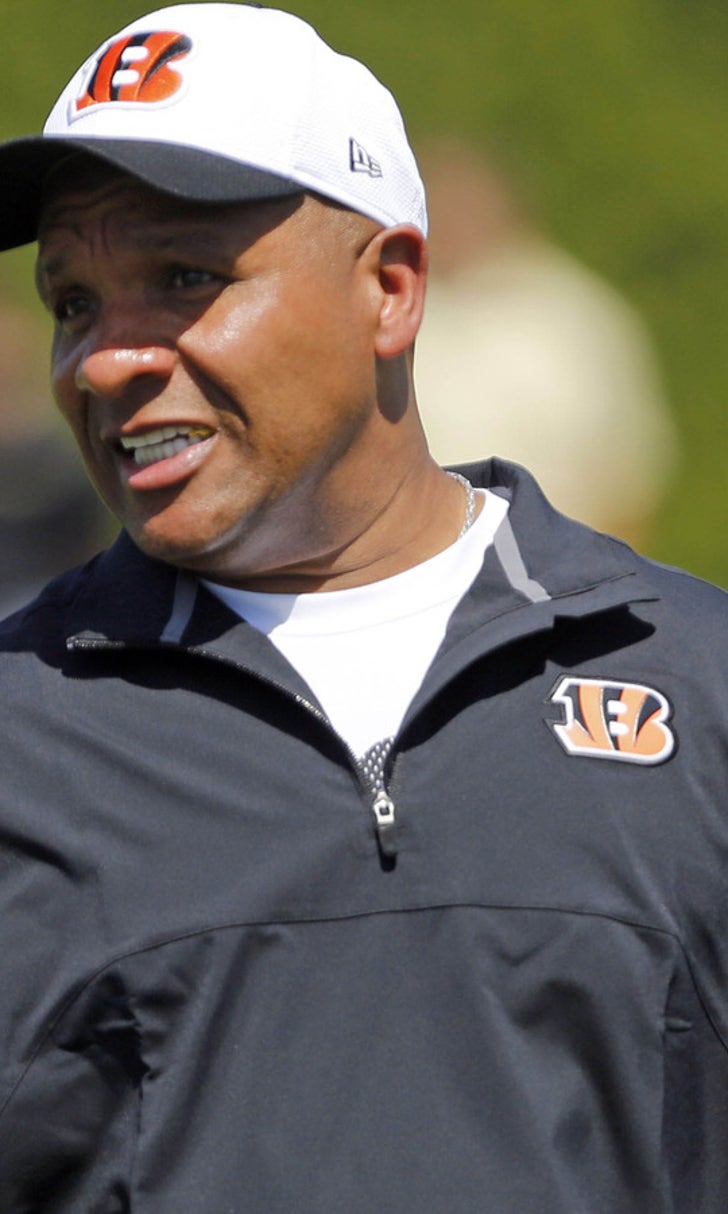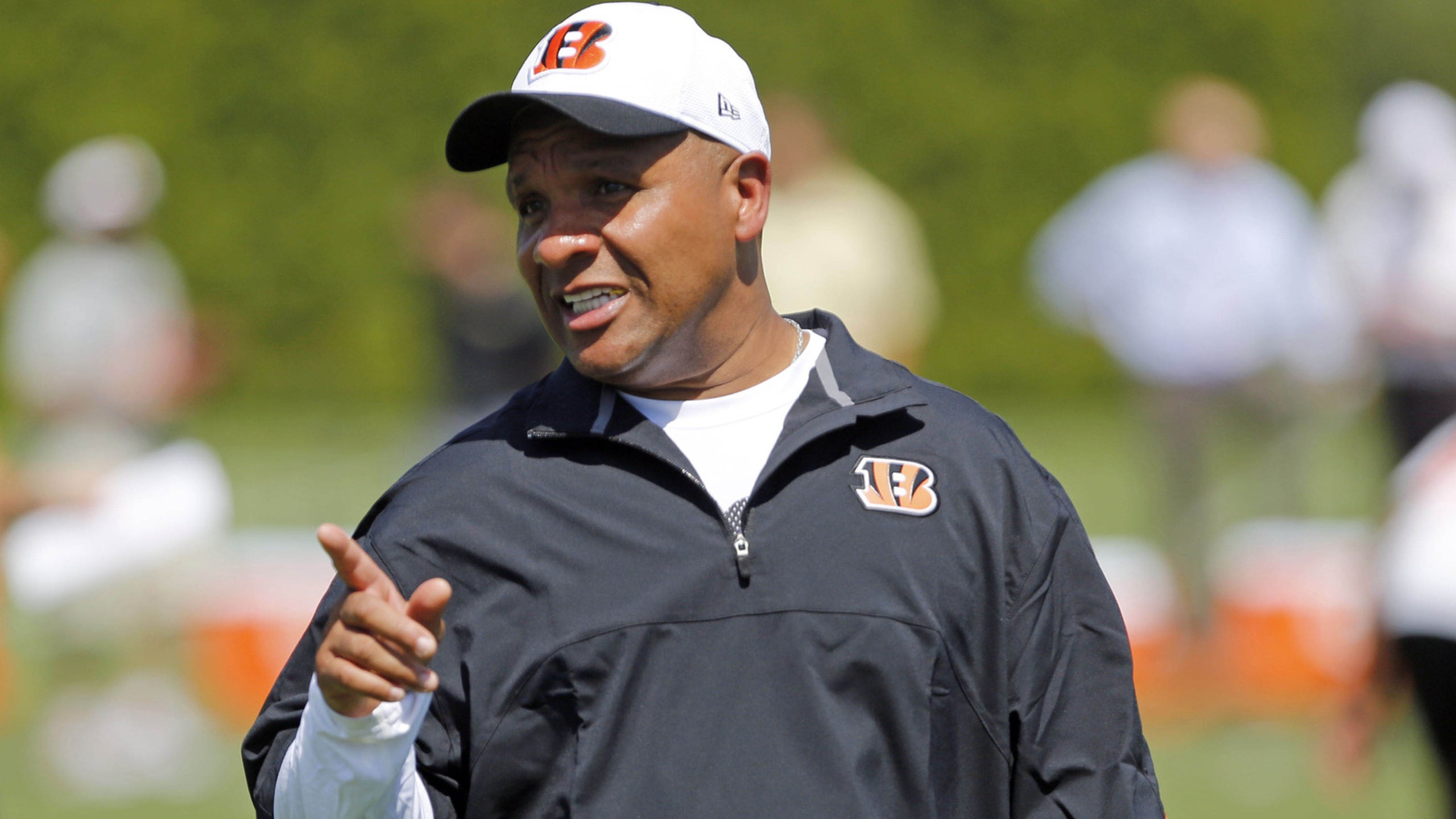 Report: Hue Jackson 'equally interested' in 49ers and Browns
BY foxsports • January 9, 2016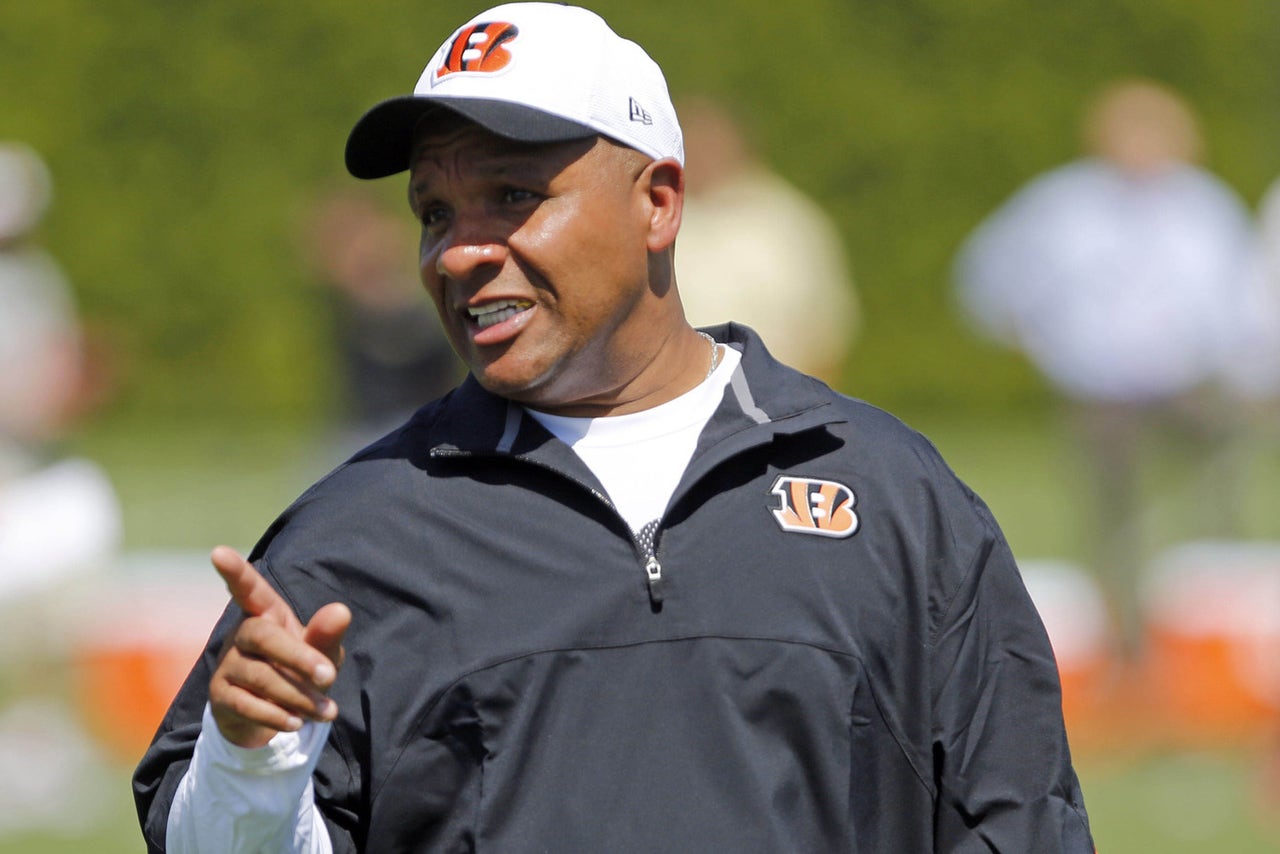 By Jesse Reed
Cincinnati Bengals offensive coordinator Hue Jackson reportedly views the San Francisco 49ers and Cleveland Browns on the same level and is "equally interested" in both jobs, according to Mary Kay Cabot of Cleveland.com.
This report is somewhat of a surprise, especially in light of another report that came out Friday night, via Tim Kawakami of the San Jose Mercury News, that suggested Jackson was the "front-runner" to land the job in San Francisco. Kawakami also reported that the 49ers expect Jackson to say yes when the inevitable offer comes down the pike.
"The source said that all signs point to the 49ers picking Jackson for their vacancy, as long as the interview goes well, and the 49ers are under the impression that Jackson will accept it," Kawakami wrote.
This isn't the case, however, according to Cabot's source, who says Jackson "has both teams on a level playing field heading into Sunday."
One of the hottest names on the circuit these days, Jackson has made a name for himself as an offensive-minded coach who knows how to get the most out of his quarterbacks.
His work with Andy Dalton this year transformed the currently injured quarterback into one of the league's most dangerous passers.
Cleveland and San Francisco both need help building their offenses, not to mention a change in attitude. Jackson's energy and no-nonsense approach would certainly help both franchises immensely.
Both teams also are in a position to either take a gamble with controversial quarterbacks already on the roster (Colin Kaepernick and Johnny Manziel) or start from scratch with rookies.
The offensive coordinator has interviews with the 49ers and Browns Sunday. It's going to be interesting to see how things shake out. Both franchises are known for their dysfunction, though historically the 49ers are among the league's elite.
We'll find out soon enough if Jackson favors one over the other, or if both teams are just smokescreens for another, yet to be determined target.
More from Sportsnaut:
---
---