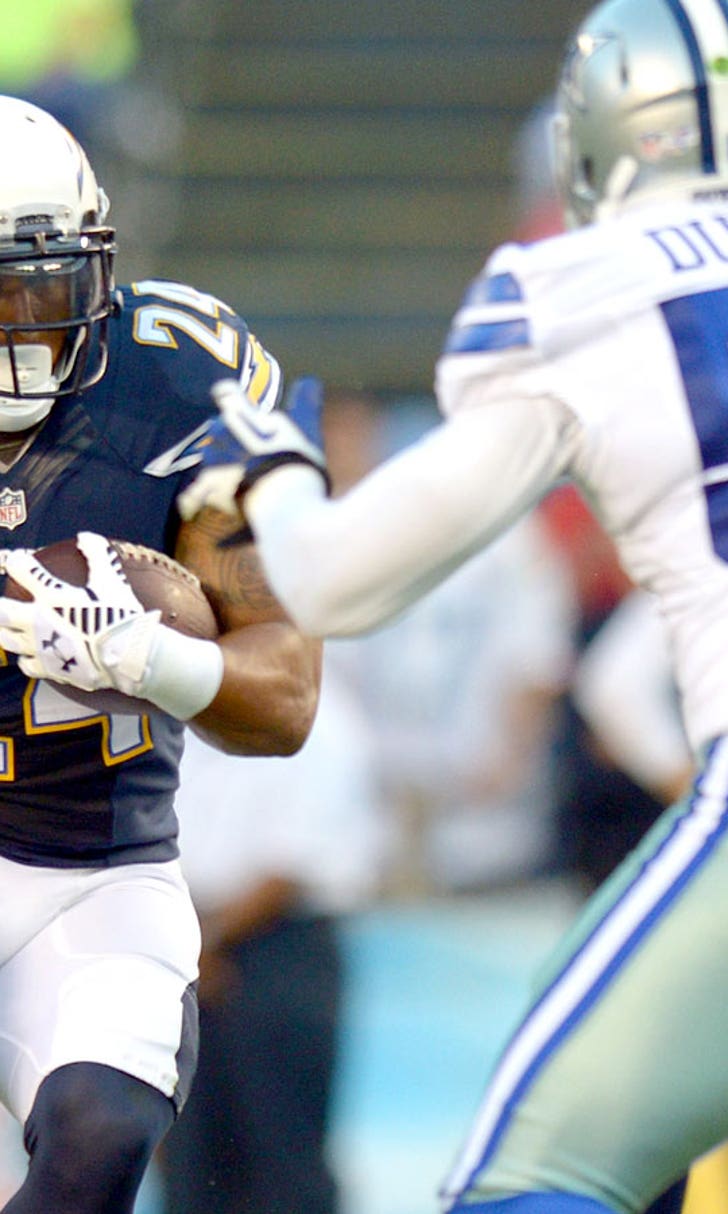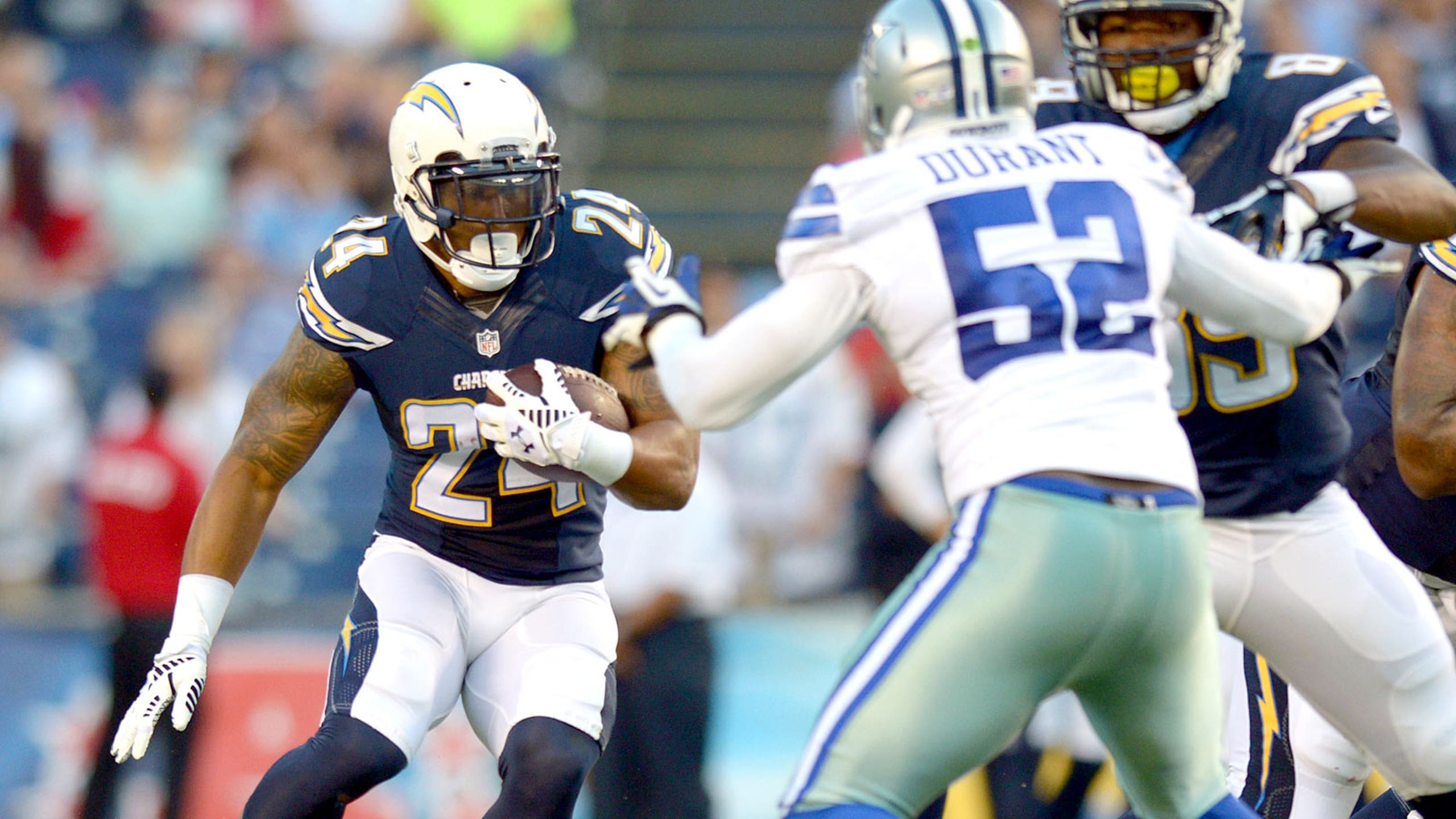 Renewed Ryan Mathews aims to make most of contract year
BY Ross Jones • August 14, 2014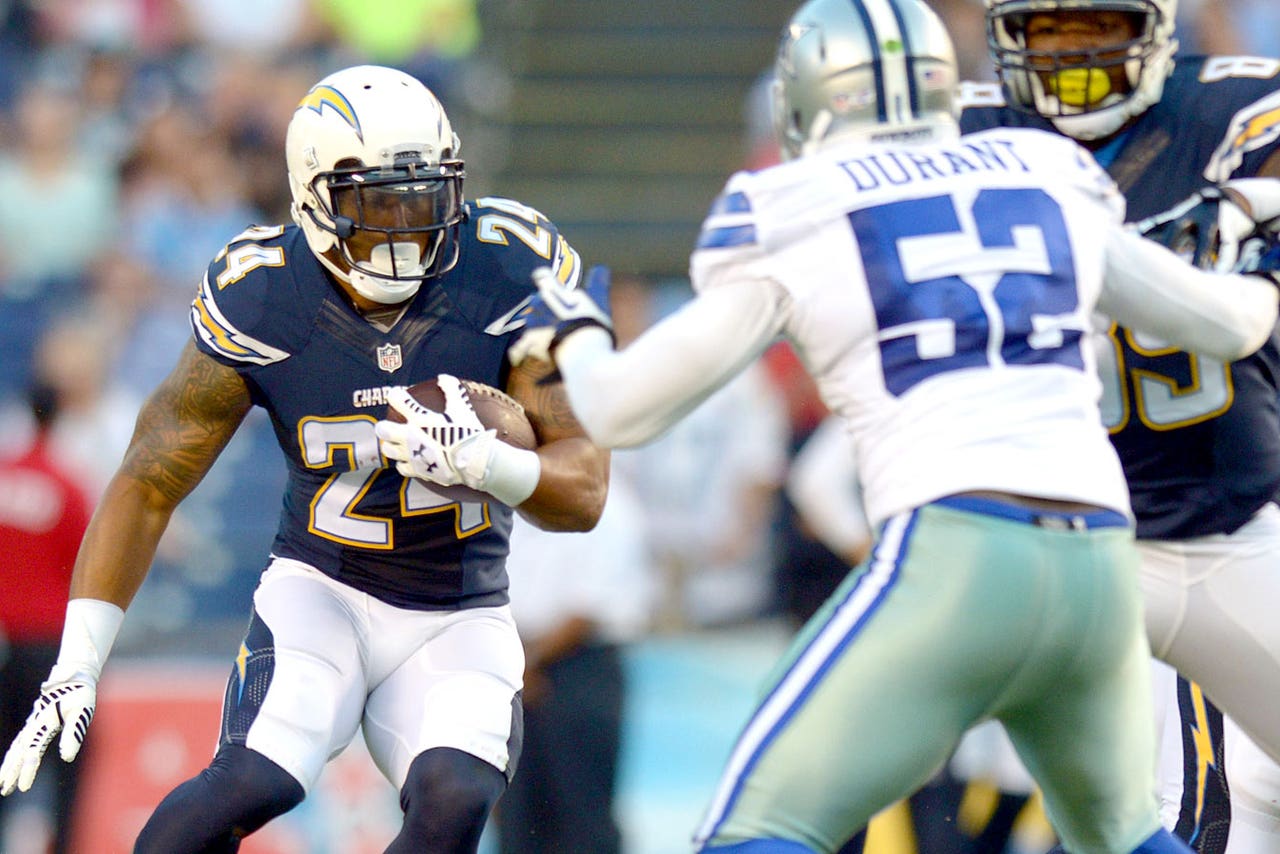 Ryan Mathews understands how pivotal this upcoming season is to the remainder of his career. A contract year is nothing to take lightly.
Good health, ball security and overall production led to a season of revival in 2013 for the former first-round pick. Now, he must do it again.
Entering his fifth year in the NFL, Mathews, 26, says he's the healthiest he has ever felt during his pro career.
"I think so. I've been putting in a lot of work as far as maintenance stuff and little things. [Strength and conditioning coach] Kent [Johnston] has done wonders with my workouts and just catering to what I need. It has been a great offseason," Mathews said in an interview on Wednesday with XTRA 1360 FOXSports San Diego.
While the Chargers gave running back Danny Woodhead a contract extension this offseason and inked Donald Brown in free agency, Mathews believes the three-headed monster will each have their opportunity to contribute. 
"It's competition every day," Mathews said. "We make each other better. We're striving to be the best. That makes us better and ultimately this team better. It adds another element to the team having another weapon. It makes defenses harder to key on one person and really stop us."
The first glimpse at Mathews against the Cowboys last Thursday, though, could've gone better. Running for 19 yards on five carries, Mathews' ended a Chargers' drive by fumbling the ball on the goal line. That certainly won't be on his mind this week as the club travels to the Pacific Northwest to play the Seahawks.
"The guy made a good play, putting his helmet right on the ball and it popped out," Mathews said. "I've done what I had to do to help myself in the long run … 
"All you have to do is go fix it. I have three or four more weeks left. I'm not worried about it. The coaches aren't worried about it and the team isn't worried about it."
Ankle injuries, broken clavicles and strained hamstrings were the story of Mathews' career early on, but the grizzled veteran hopes to put those concerns in the rear view and piggyback off last season's success.
If so, he could be a prized commodity next March.
---
---