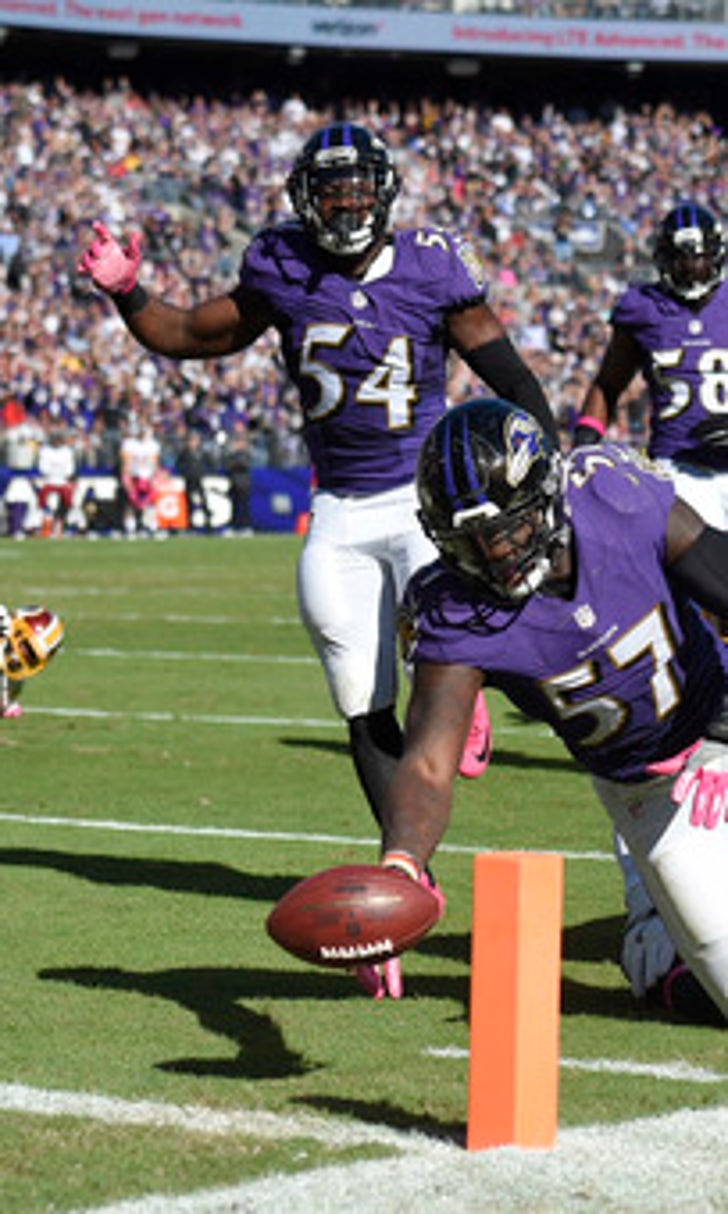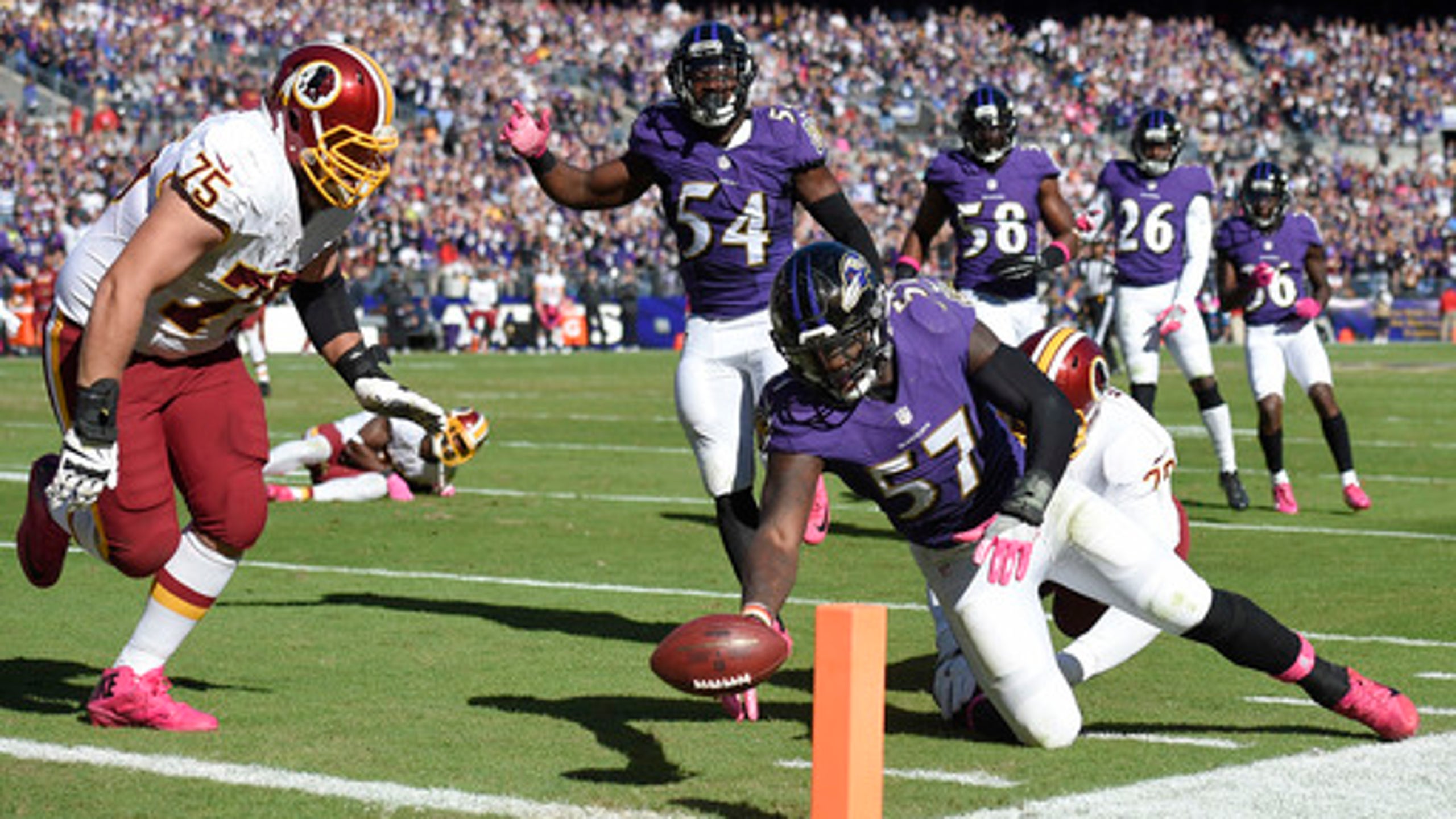 Redskins prove their mettle in close games at Ravens expense
BY foxsports • October 9, 2016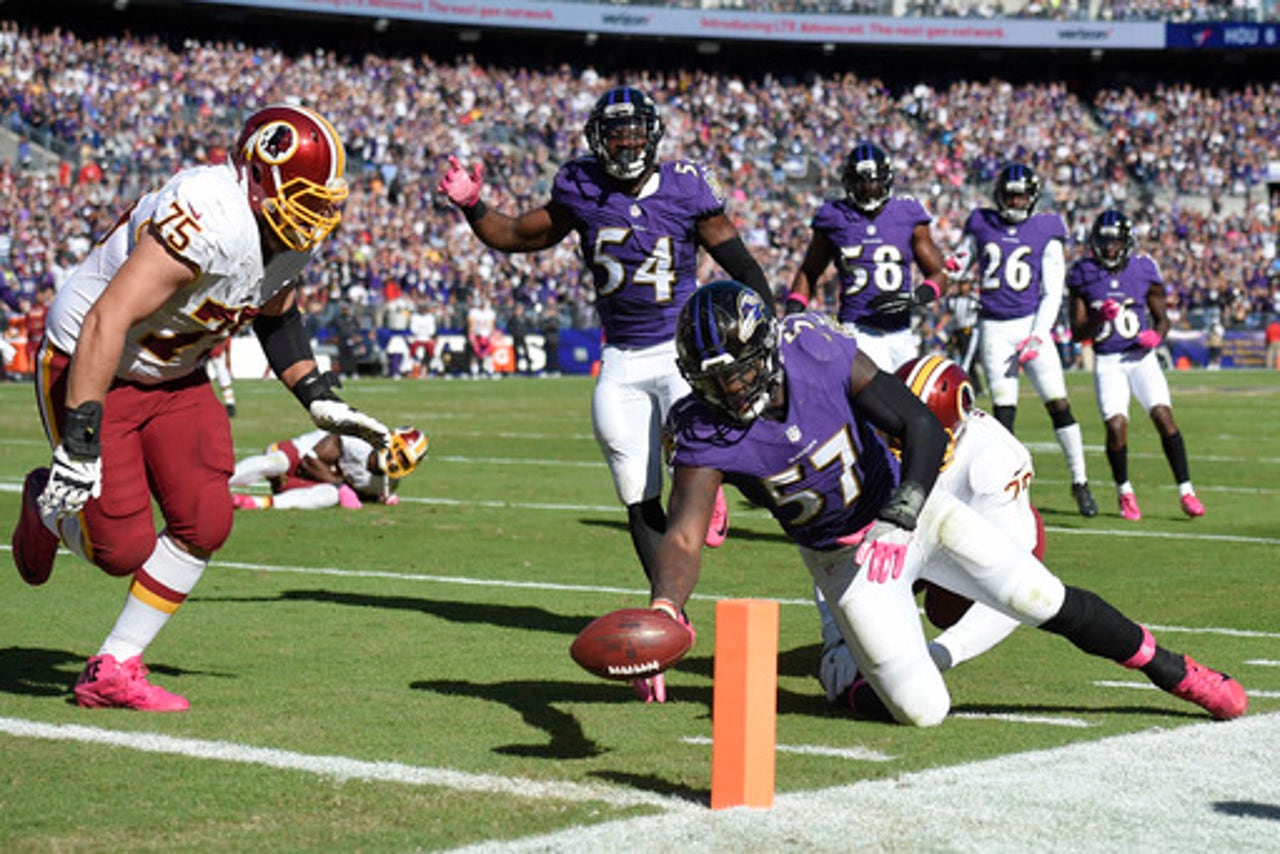 BALTIMORE (AP) The Washington Redskins and Baltimore Ravens realize they're not good enough to win blowouts week after week.
So, it's absolutely essential that they learn how to win the close ones. While the Redskins appear to be getting the hang of it, the Ravens still have some work to do.
Combining a stingy defense with strong special teams play, Washington extended its winning streak to three games Sunday by defeating Baltimore 16-10 .
''We know these games are going to come down to the wire,'' coach Jay Gruden said. ''I don't know if we'll ever dominate everybody and win 53-3. We just have to stay resilient, focused and play hard for the entire length of the game. These guys so far have done a nice job of that.''
Washington (3-2) blanked the Ravens (3-2) in the second half, allowing only 125 yards and surviving a last-minute drive.
Every game the Ravens have played this season has been decided by six points or fewer. They won the first three and lost the last two.
''We will let you guys talk about how bad we stink, but we know there is still a lot of football to be played,'' linebacker Terrell Suggs said. ''It could be a lot worse, but we know we should be in a better place. We have 11 games left, and we are going to go to work.''
Some things we learned about the Redskins and Ravens:
MANY HAPPY RETURNS: Last season, the Redskins were a disaster returning punts, ranking 31st in the NFL at 4.8 yards per attempt. After five weeks in 2016, Washington is soaring at 24.3.
Jamison Crowder served as the primary returner both years. So what's going on this season?
''From my perspective, the guys are blocking a lot better,'' he said. ''I'm able to catch the ball and have a lot of yardage, even before the first defender is down there.''
Crowder's 85-yard punt return in the first quarter was a huge boost for a team trying to dig out of an early 7-0 hole.
''I saw great blocking and an excellent run breaking tackles,'' Gruden said. ''He's been outstanding for us so far in all phases.''
RUN TO GLORY: Even though the Ravens ran the ball well in the first half, their strength is passing the ball. So they abandoned their ground game after halftime, and the move did not produce the desired results.
Baltimore gained 74 yards rushing over the first 30 minutes and led 10-6. After that, they ran six times for 21 yards against the league's 30th-ranked run defense.
''Most of that is because we didn't get first downs,'' coach John Harbaugh said. ''You can't just run the ball. You have to make plays in the passing game.''
PACK YOUR BAGS: The Redskins have found their comfort zone on the road.
Washington improved to 2-0 in away games and has won five straight on the road dating to last year.
''It is very satisfying for us to beat a good team like this at their place,'' quarterback Kirk Cousins said.
It was the Redskins' first win in Baltimore since they defeated the Colts at Memorial Stadium in 1955.
Washington started last season 0-5 on the road.
FAILURE TO CONVERT: Twice, the Ravens had outstanding field position from turnovers. Both times, they failed to capitalize on the gifts.
That's an annoying trend for a team that can use all the points it can get.
In the second quarter, after Zachary Orr forced a fumble and jumped on the ball at the Redskins 15, the Ravens faced a fourth down at the 17 before a fake field goal went awry.
''We saw something we thought we could exploit, we gave it a shot,'' Harbaugh said. ''It didn't work out. I'm not second guessing it.''
Later, C.J. Mosley picked off a pass at the 13. He brought it back 12 yards, but lost control of the ball at the one and it rolled out of bounds in the end zone, giving possession back to Washington on a touchback.
---
AP NFL website: www.pro32.ap.org and www.twitter.com/AP-NFL
---
---