National Football League
National Football League
Redskins' Gruden: RG3's return based on practice
Published
Oct. 29, 2014 4:25 p.m. ET

ASHBURN, Va. (AP) Robert Griffin III will make his return on Sunday ''if he shows he can handle the workload'' in practices over the next two days, according to Washington Redskins coach Jay Gruden.
In a text message Wednesday night to The Associated Press, Gruden clarified Griffin's situation. The coach said he told the team earlier in the day that the coaches were going to ''work Robert in with the first team but be ready for whoever'' the quarterback is, either Griffin or Colt McCoy.
Gruden said Griffin will start ''if he shows he can handle the workload tomorrow and Friday. If any soreness reoccurs or his isn't comfortable'' then McCoy will start.
Wednesday was the first practice in which Griffin's participation was listed as full since he dislocated his left ankle in Week 2, yet Gruden's overall message remained the same: Griffin still needs to show a comfort level in the huddle and a mental command of the offense to get back on the field.
''Last week was more of a `introducing' him. This week's more about getting him more reps with the 1s, a little bit more, and seeing how he handles it,'' Gruden told reporters after practice. ''The doctors will continue to monitor him through each drill, through each movement, see how he's doing, then I'll have to decide whether he's ready from a mental quarterback standpoint.''
Gruden waited until just before kickoff to declare Griffin inactive for Monday night's game against the Cowboys, even though it appeared certain McCoy would start. It appears Gruden wants to have a decision made by Friday this week - whether he announces it or not.
''From a physical standpoint he looks good,'' Gruden said. ''Now it's a matter of mental and getting back into the football part of it. If he looks good in that regard, then there's a chance he could play. And, if not, if he needs another week, he'll take another week.''
McCoy, making his first start in three years, led Washington to a 20-17 overtime upset of the Cowboys. The Redskins (3-5) could get to .500 with wins over the Vikings (3-5) and then the Tampa Bay Buccaneers (1-6). There's a bye in between, which would give Griffin extra time to show he's ready.
Griffin, for his part, is eager to play. He said Monday he had targeted the Dallas game for his return, but that, ''We wanted to make sure we were being safe and I'm recovering right on time.''
''He looks OK to me. ... His health is the most important thing,'' left tackle Trent Williams said. ''We'll try to see if we can keep him at bay until he's 100 percent.''
---
AP NFL websites: www.pro32.ap.org and www.twitter.com/AP-NFL
---
Follow Joseph White on Twitter: http://twitter.com/JGWhiteAP
---
---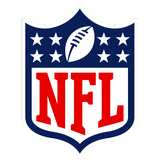 Get more from National Football League
Follow your favorites to get information about games, news and more
---