National Football League
National Football League
Redskins front office shake-up: Bruce Allen is GM
Published
Dec. 17, 2009 10:50 p.m. ET

The Washington Redskins brought back a familiar name and dusted off a long-unused title Thursday in a major front office shake-up, the first of many anticipated changes resulting from a losing season.
Bruce Allen, son of late Redskins Hall of Fame coach George Allen, is the team's new general manager. He becomes the first person hired by owner Dan Snyder to hold the GM title, a notable milestone after a decade of various front office arrangements that usually centered around Snyder and good friend Vinny Cerrato.
``It's exciting because of the history, the tradition, the comfort about coming home,'' said Allen, whose father coached the Redskins from 1971-77 and whose brother has served Virginia as both governor and U.S. Senator.
Out the door goes Cerrato, Snyder's right-hand confidante for most of the past decade and the executive vice president of football operations for the past two seasons. The team announced that Cerrato had resigned, but Snyder made it clear it was not a unilateral decision.
``I think the best way to put it,'' Snyder said, ``is it was time for a change.''
And probably not just one. Allen barely had time to get used to wearing his burgundy and gold tie before he was asked about the team's coaching situation. The names of Jon Gruden - with whom Allen worked in both Oakland and Tampa Bay - and Mike Shanahan were raised during his introductory news conference.
Allen responded that he had only just had his first meeting with the current coach, Jim Zorn. Zorn's job status is tenuous with the record at 4-9 and three games to play. The Redskins host the rival Giants on Monday night.
``Jim Zorn is our coach,'' Allen said. ``Give us some time to see how our relationship develops.''
It's uncertain how much leeway Allen will have to make the final call about the coach or the roster. Neither he nor Snyder would give details of their working agreement, but Snyder indicated that Allen will have more autonomy than some of the owner's previous front office hires.
``Obviously, Bruce has got the authority,'' Snyder said. ``And when he makes a decision, the club makes a decision, it's a Redskins decision. ... I've not been as involved as people may have thought. In terms of the future, obviously we're going to be counting on Bruce to help lead the way.''
As for Zorn, he's got three weeks to impress his new boss. He admitted there had been ``some difficulties'' with Cerrato, who stripped the coach of play-calling duties six games into the season.
``What I'm going to do is work as hard as I possibly can,'' Zorn said, ``not to try to save my job, but to continue to work the way we're working so that we can bring a winner to this program. ... I think this is a fortunate thing for our program, for me as a head football coach, not to just say 'See you later, thanks for everything,' but to really take a look and see what we're doing - and maybe he'll like what he sees.''
There's also a chance a decision on a coach has already been made. Allen worked nine years in the Raiders' front office and five years in Tampa Bay, overseeing Gruden's teams at both places.
Allen and Gruden were fired by the Buccaneers on the same day in January, and Gruden is now an analyst on ``Monday Night Football.'' Former Broncos coach Shanahan has also been linked to the Redskins job.
``He's a big reason why I had any success in coaching,'' Gruden said in a statement released by ESPN. ``I'm really happy for him and I wish him the best.''
In the locker room, players were hardly jolted by the news - given all the changes that have taken place under Snyder.
``There's going to be change in personnel. There's going to be change all over. It'll probably be more changes coaching-wise, so I guess that's the first change right now,'' cornerback Carlos Rogers said. ``You never know what Mr. Snyder got up his sleeve.''
Allen said he and Snyder have been talking for several weeks, and that the job was offered earlier this week. Snyder said ``several different candidates'' were interviewed. Commissioner Roger Goodell said the league was satisfied that the club complied with the Rooney Rule, which requires that at least one minority candidate be interviewed for a top front office position.
As for Cerrato, even his close relationship with Snyder couldn't save him amid the team's ongoing struggles. He was one of the first major hires after Snyder bought the Redskins in 1999, but the team has won only one playoff game since 2000.
``We agreed that the franchise needs someone different in this position,'' Cerrato said in a statement released by the team.
Cerrato left by taking a final dig at the coach he helped hire, saying that he has ``had the pleasure of working with some great coaches such as Joe Gibbs, Greg Blache and Sherman Lewis'' - notably leaving out Zorn.
Beyond the question of coach, Allen has much work to do to repair the Redskins. There are major questions at quarterback, running back and along the offensive line.
Allen said he has a unique chance to ``build a plan and get a head start on 2010.'' Asked what his father would think about the day's developments, he quoted George Allen's most famous saying.
``The future is now,'' he said. ``Let's beat the Giants.''
---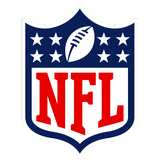 Get more from National Football League
Follow your favorites to get information about games, news and more
---