National Football League
National Football League
Redskins forecast: Less drama, but who's the QB?
Published
Aug. 23, 2011 7:02 p.m. ET

On the next-to-last day of training camp, Mike Shanahan cited a statistic that shows how much he's changed the Washington Redskins.
''I can say this,'' the coach said. ''I haven't had one fine.''
In his first season in Washington, Shanahan said he issued more fines than he did in any of his 16 years as a head coach with the Denver Broncos and Los Angeles Raiders. The behind-the-doors infractions were symptomatic of a Redskins organization that was drama central once again, a weekly circus of embarrassment that ended with a third consecutive last-place record. The sagas of Albert Haynesworth, Donovan McNabb and Clinton Portis overwhelmed anything and everything Shanahan tried to accomplish.
Those three are gone, part of a purge of veterans who were unproductive, high-maintenance, out-of-place or just getting old. Shanahan went shopping and has remade the team to his liking, seeking out well-behaved players who fit his offensive and defensive schemes. The projected starting lineup has seven changes on offense and five on defense from the one that took the field on opening day a year ago.
''You want a disciplined football team. You want a well-conditioned team. You want a team all going in the same direction,'' Shanahan said. ''We're all trying to do that.''
Shanahan's first year was a rough one. The 6-10 record matched his worst as a head coach. He was trying to impose a new culture throughout an organization that had lacked steady direction for more than a decade. The limited free agency in the final year before the lockout didn't help. He swooped into an unfamiliar fan base, media contingent and roster, and his my-way-or-the-highway confidence looked too much like arrogance and proved a tough sell as the losses piled up.
''Any time that you come into an organization, it takes you a year just to figure out who your players are going to be on your team for the next year,'' Shanahan said. ''It takes a year for you to figure out who your team's going to be, how they handle pressure, how hard they work, who fits into your system - guys that you want to make up your organization.
''Any place I've been in my first year, college or pro, it takes you a year to figure that out. But it's your next year that's usually your biggest change because you're keeping people that fit your system, you're keeping people that fit your philosophy, your coaches have now had a year to be together. You get to be more on the same page.''
If nothing else, the changes mean the Redskins should be well under the radar this year. The players' response: It's about time.
''We need to start winning ballgames right here,'' Pro Bowl linebacker Brian Orakpo said, ''and forget about all the drama that we go through each and every year.''
Of course, just because the players show up on time for meetings doesn't automatically mean they're going to win a lot. Despite several notable upgrades, especially to a defense that ranked 31st last year, the Redskins are the consensus pick to finish last once again in the NFC East.
Much of the skepticism revolves around Shanahan's leap of faith in quarterbacks John Beck and Rex Grossman. Beck just turned 30 and hasn't played in a regular-season game since 2007, while Grossman hasn't played much in recent years and is still known for being turnover-prone.
On the surface, it looks like a train wreck waiting to happen - Grossman was derided nationally for saying ''I really feel like this team's going to win the East'' - but neither could do much worse than McNabb, who never looked comfortable and played his way out of the job. Sending two draft picks to Philadelphia for the six-time Pro Bowl quarterback was Shanahan's big mistake, a wasted investment that cost the team nearly a year at the game's most important offensive position.
But Shanahan takes umbrage at those who challenge his belief in his current crop of signal-callers. For him, it's not a question of whether Beck and Grossman are up to scratch - he knows they are.
''I've been doing this for a long time,'' Shanahan said after the first day of practice. ''And I put my reputation on these guys that they can play.''
The expectations for the Redskins have been so low that coaches and players are using it as motivation. Shanahan's unofficial theme so far: ''Talk is cheap.''
''After the 8-8 when I was in Denver, nobody had us picked to go to the playoffs and we had no talk. We went 13-3,'' Shanahan said. ''I tell our players it doesn't matter where people have you ranked. Your play will dictate where you are at the end of the season, so don't get caught up in what people think.''
So, after a year of shaping and molding, does the coach feel he's got the players who can defy those naysayers?
''Like I said, talk is cheap,'' he said. ''You'll see us on the field.''
---
Joseph White can be reached at http://twitter.com/JGWhiteAP
---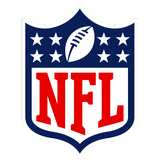 Get more from National Football League
Follow your favorites to get information about games, news and more
---