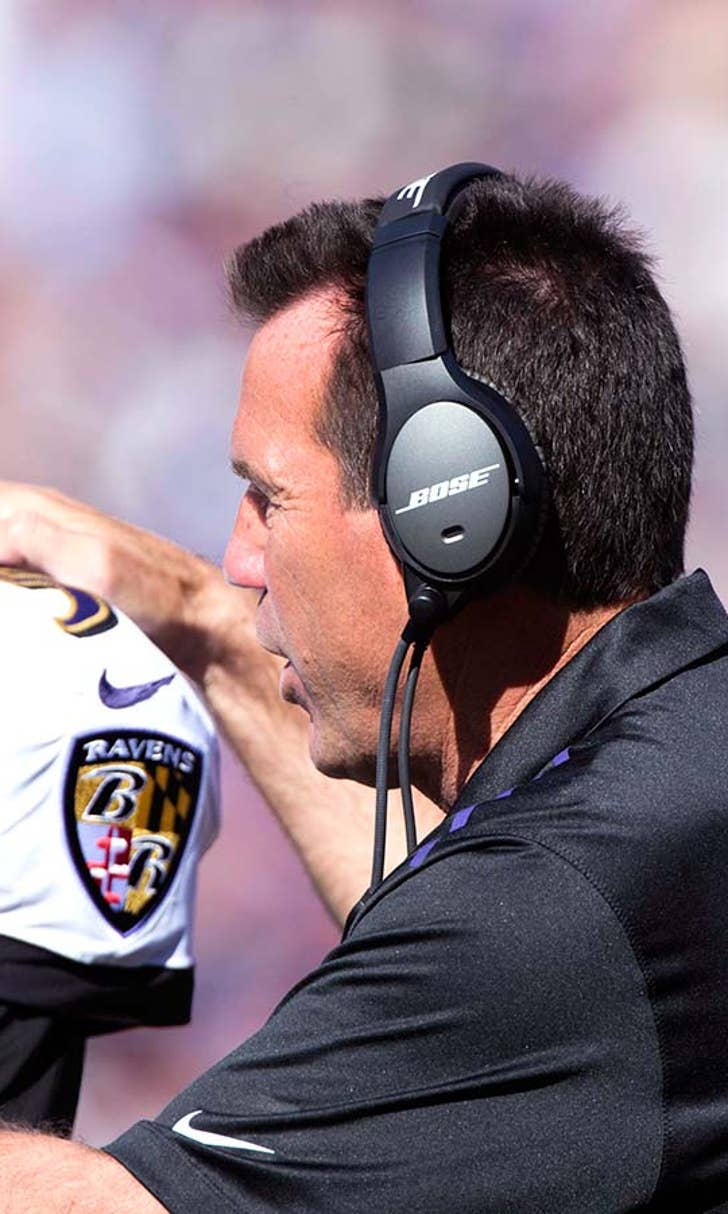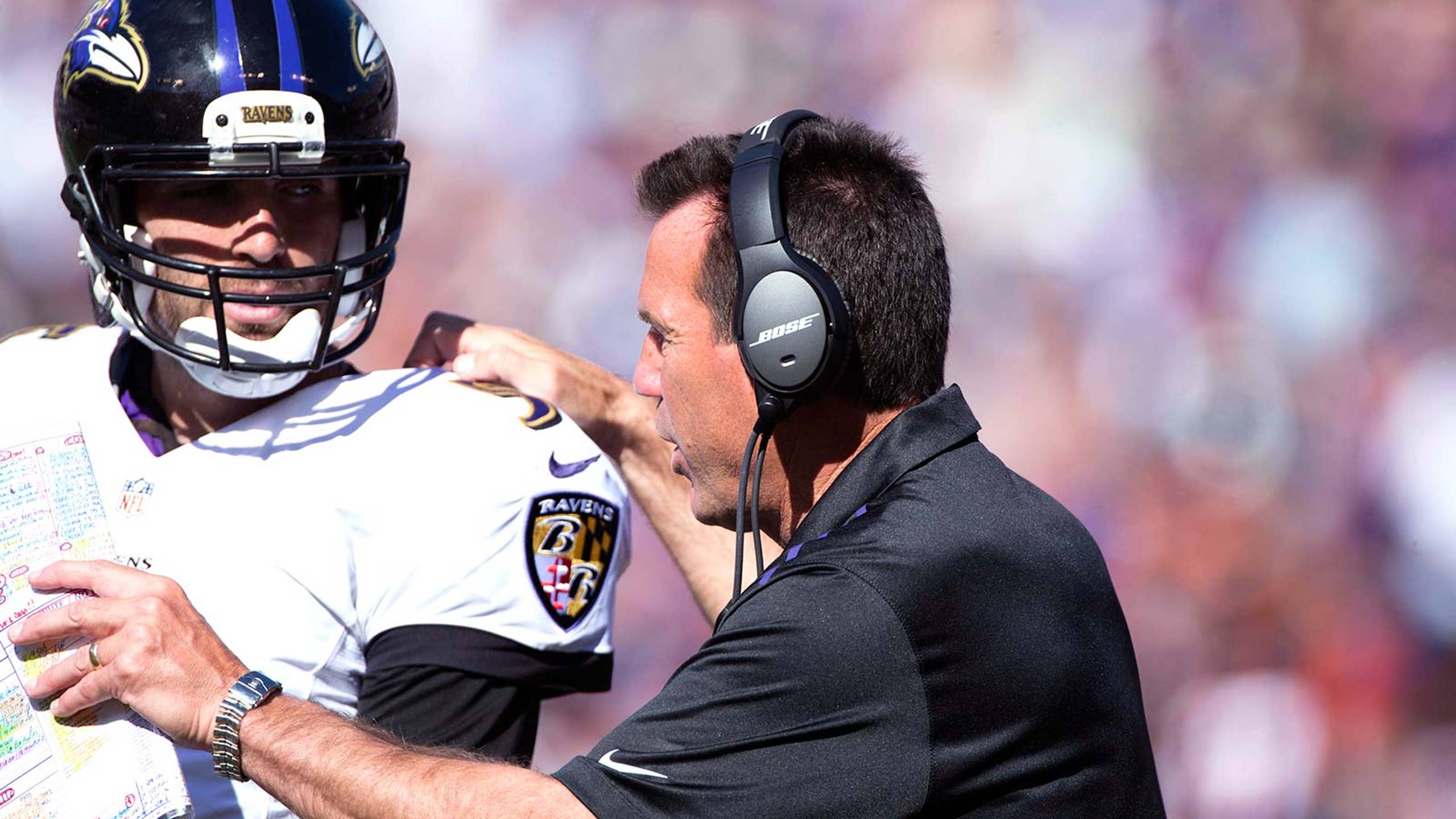 Ravens' Flacco adjusting to another offensive coordinator
BY foxsports • June 18, 2015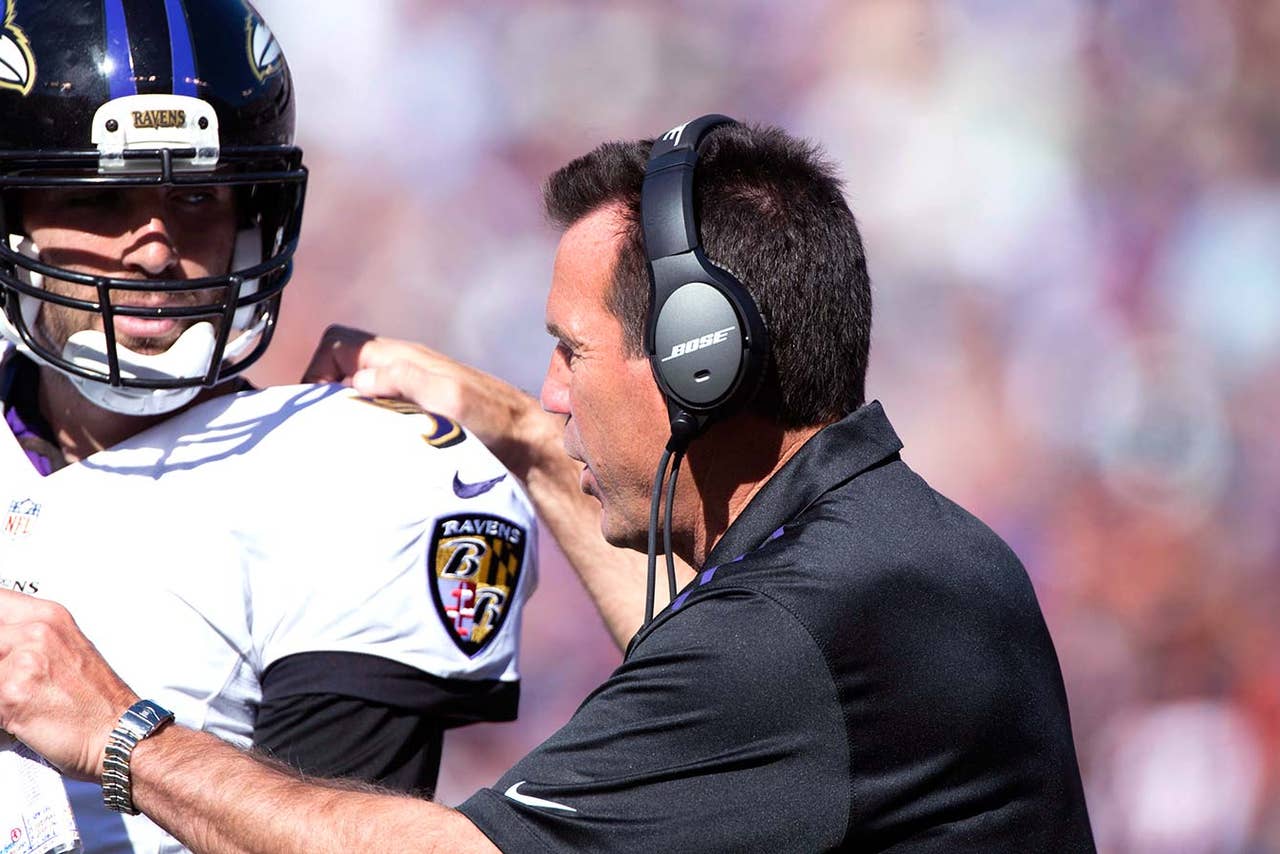 OWINGS MILLS, Md. (AP) Another year, another offensive coordinator for Baltimore Ravens quarterback Joe Flacco.
Marc Trestman follows Gary Kubiak, who replaced Jim Caldwell, who took over for Cam Cameron.
The one constant throughout the process is that no matter who's in charge of the offense, Flacco finds a way to win.
Beginning with the first game of his rookie season, Flacco has not missed a start and has taken the Ravens to the playoffs six times in seven years.
As the Ravens ended their mandatory minicamp Wednesday, Trestman expressed his appreciation for how Flacco has handled the coordinator shuffle.
''I think it's a statement to him how flexible he is,'' Trestman said. ''He just has the ability to work with different guys, and positive things happen.''
Cameron was the only offensive coordinator Flacco played for until December 2012, when head coach John Harbaugh fired Cameron and assigned Jim Caldwell to the job, even though Caldwell never before held that post in the NFL.
With plenty of help from Flacco - who didn't throw an interception in the postseason - the Ravens won the Super Bowl two months later.
One year after that, Caldwell was hired to coach the Detroit Lions. That led to the hiring of Gary Kubiak, and under his guidance Flacco set career marks in passing yardage (3,986) and touchdowns (27) during the 2014 regular season. Soon after the Ravens lost to New England in the second round of the playoffs, Kubiak left to take the job as coach of the Denver Broncos.
Enter Trestman, the former head coach of the Chicago Bears. And now Flacco has to start all over again.
Sort of.
''To me, it's probably less than what you make of it,'' Flacco said. ''I am very confident in what we do. The goal is when you're a coordinator, especially with the guys we've had, is to be head coaches again. So, you have to, as a quarterback, be ready for anything. That's the mindset I take.
''Learning a new offense, I always say, is really not that big of a deal, especially this year. It's a little new terminology and a couple of new concepts and things like that.''
Trestman sees his role not as a dictator, but as a collaborator.
''We're doing this thing together,'' Trestman said. ''It's a process that goes on throughout the week; putting a game plan together, having discussions, talking back and forth and trying to put your list together and line up your plays that he's most comfortable with.''
After seven years, 127 starts (including postseason), 3,657 passes and 82 wins - most by an NFL quarterback since 2008 - it would seem as if there isn't much left for Flacco to improve upon.
''You always need to work on a lot of things,'' Flacco said. ''The biggest thing, I mean I'm going into year eight, is I need to keep my body physically healthy and be there for my team each week. Working with Marc is going to be a new thing, so just keeping that communication as good as it's been right now is important.''
The three-day minicamp served to get Flacco and the team for the grueling training camp to follow in late July.
''I think we are all doing a great job,'' Flacco said. ''The young guys, I've been impressed by how well they've done. I'm excited about it. I'm not even thinking about that we have a new coordinator.''
---
Online:
AP NFL website: www.pro32.ap.org and www.twitter.com/AP-NFL
---
---