National Football League
National Football League
Ravens 21, Falcons 7
Published
Sep. 2, 2011 5:06 a.m. ET

The Atlanta Falcons are looking to have another big season.
They're certainly glad the exhibitions are over.
Chykie Brown returned an interception 65 yards for a touchdown and Baltimore scored the clincher after another Atlanta turnover, an appropriate way to decide a dreadful game won by the Ravens 21-7 on Thursday night to complete a winless preseason for the Falcons.
Not that this finale was much of an indicator of how either team will look once the score actually matters. Both teams sat out of many of their key starters, including quarterbacks Matt Ryan of the Falcons and Joe Flacco of the Ravens. They were mainly concerned with staying healthy going into the regular season.
Baltimore had the only injury of note, and it didn't sound like any big deal. Backup quarterback Tyrod Taylor, who started in place of Flacco, sustained a bruised shoulder.
''We will have to see how serious it is, but it looks like it won't be that serious,'' Ravens coach John Harbaugh said. ''If we find out he can't play, then we will definitely have an issue.''
Atlanta coach Mike Smith didn't want to sound glib about the winless record. But he's not placing too much importance on it, either.
''We have a saying: `If you play, it's worth winning,''' Smith said. ''Am I disappointed? Yeah. Am I concerned? No. We have a mature football team. We got some things accomplished that we needed to accomplish.''
Most of those who did play were battling for roster spots, or may have been out of the running no matter how well they performed. Given who was on the field, the results were to be expected.
The Ravens (3-1) failed to generate much offense, totaling just 175 yards. Atlanta (0-4) turned it over four times, basically handing Baltimore its two TDs.
Third-string quarterback John Parker Wilson was intercepted twice, including the pick that Brown, a rookie, grabbed right in front of the Atlanta bench and took down the sideline for a touchdown to erase Atlanta's 10-7 lead with 1:59 left in the third.
After Billy Cundiff kicked his second field goal to stretch Baltimore's lead to 13-7, the Falcons' last gasp ended with yet another turnover. Wilson, who took quite a beating, was leveled by Michael McAdoo and coughed up the ball. It was recovered by Jason Phillips at the Atlanta 5 with 2 1/2 minutes remaining in the game.
On the next play, Damien Berry took it to the end zone to finish off the Falcons, who failed to win a preseason game for the first time since 2003.
That year, Michael Vick broke a leg in an exhibition game - against the Ravens, no less - and the Falcons spiraled to a 5-11 record that led to the firing of coach Dan Reeves before the year was done. This team has much higher hopes, coming off a NFC South title and bolstered by the drafting of receiver Julio Jones and the signing of defensive end Ray Edwards.
''There's definitely not any panic in here,'' fullback Ovie Mughelli said. ''If anything, it gives us a little extra motivation. If teams are going to sleep on us or take us for granted because we went 0-4, they're going to be in for a surprise.''
Jones caught a 25-yard pass from Chris Redman on the first snap of the game, and Edwards chased Taylor into the arms of teammate Kroy Biermann for a sack.
The only other highlight for the home team came early in the third, when Antone Smith broke off a 46-yard touchdown run that might help his chances of sliding onto the Falcons final 53-man roster.
Smith rushed for 114 yards on 11 carries and hauled in a 42-yard screen pass. Still, it figures to be a restless night for a second-year back who knows he's behind at least three others on the depth chart.
''It's not going to be decided on one game, but I hope it helps,'' Smith said. ''I've always been a guy who's got one foot in, one foot out. I'm always nervous.''
Taylor, the rookie out of Virginia Tech, broke off a 9-yard run with his first play. But he didn't stay in very long after hurting his shoulder, completing two passes for 16 yards and having his other throw picked off by Brent Grimes.
Third-stringer Hunter Cantwell went most of the way for the Ravens. He was 13 of 28 for 111 yards and had an interception. The Ravens rushed for only 74 yards, led by Berry with 31 on eight carries.
The defense performed much better, especially third-year linebacker Jason Phillips. He helped his roster chances by coming up with an interception, a fumble recovery, four tackles and breaking up a pass.
''Jason Phillips is outstanding and really stepped up,'' Harbaugh said. ''He was all over the field making tackles.''
Redman was 4 of 8 for 58 yards during his limited time. He gave up Atlanta's first turnover when blindsided by Paul Kruger, the ball coming loose and recovered by Bernard Pollard. The makeshift offensive line had a tough night - Redman was sacked twice, Wilson three times.
When not running for his life, Wilson managed to complete 16 of 33 for 146 yards.
''Everybody is out there as an individual performer,'' Smith said. ''But it's a group effort, a team effort. Obviously, we didn't have the type of performance we wanted to have.''
Even the officials had a rough night. Two calls were challenged by Smith, and both were overturned after the referee checked out the replay.
Notes: Cundiff missed a 57-yard field goal, while Atlanta's Matt Bryant was wide left on his only attempt from 54 yards. ... Both punters got plenty of work, and Baltimore's Sam Koch had the clear edge. He averaged 49.4 on eight punts, while Falcons rookie Matt Bosher only managed a 37.7-yard average on seven punts.
---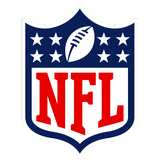 Get more from National Football League
Follow your favorites to get information about games, news and more
---