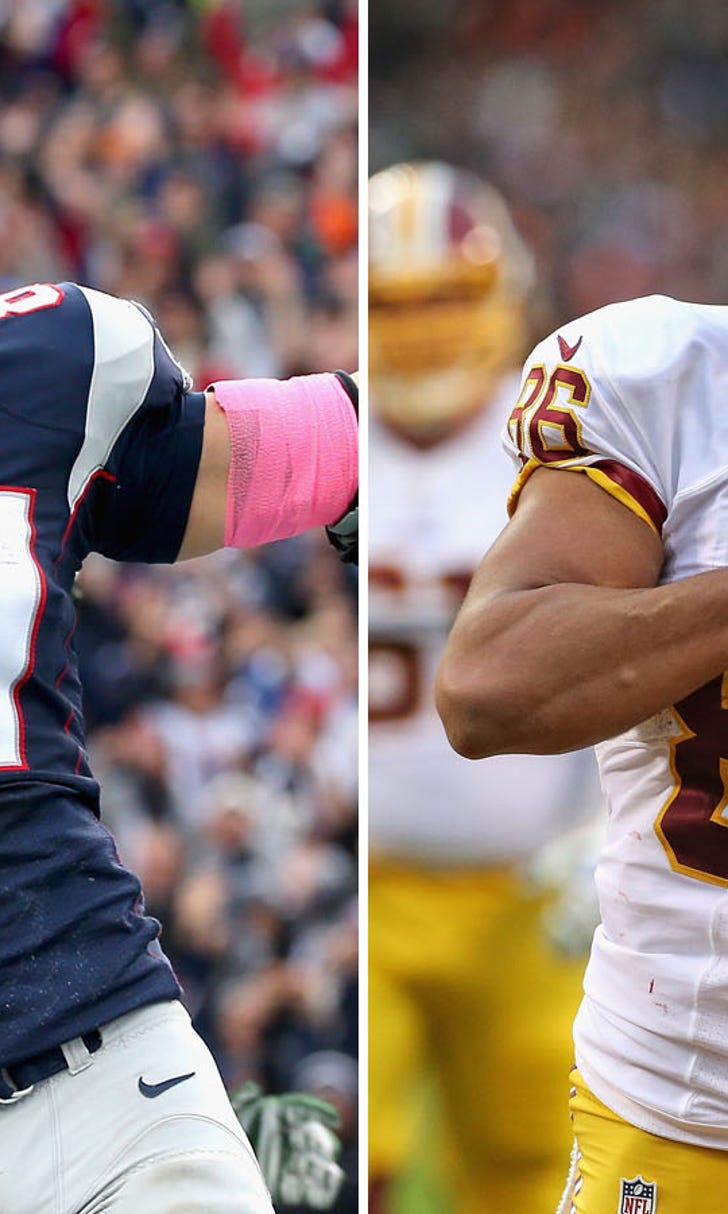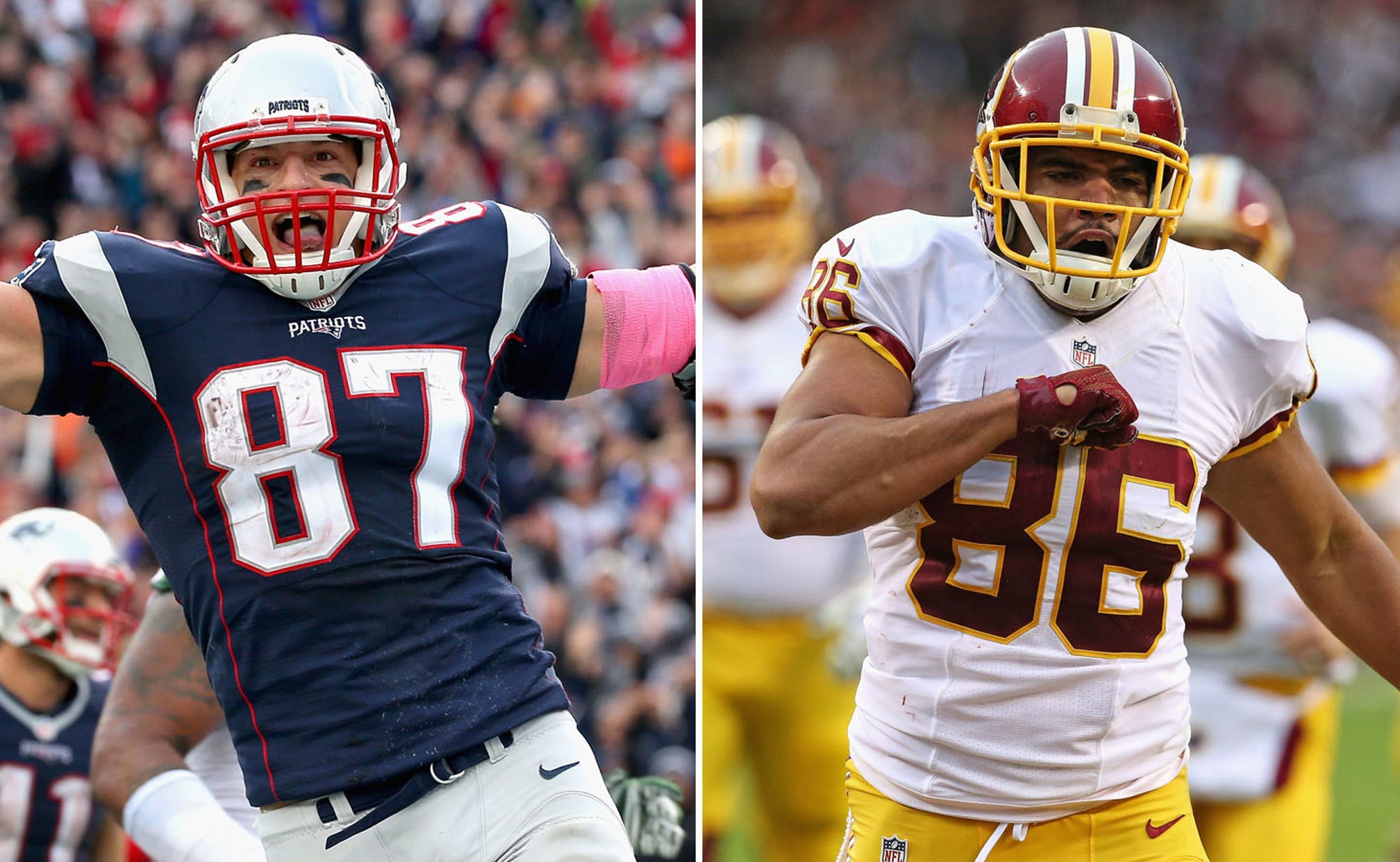 Ranking the top 10 tight ends in the NFL
BY Cameron DaSilva • June 30, 2016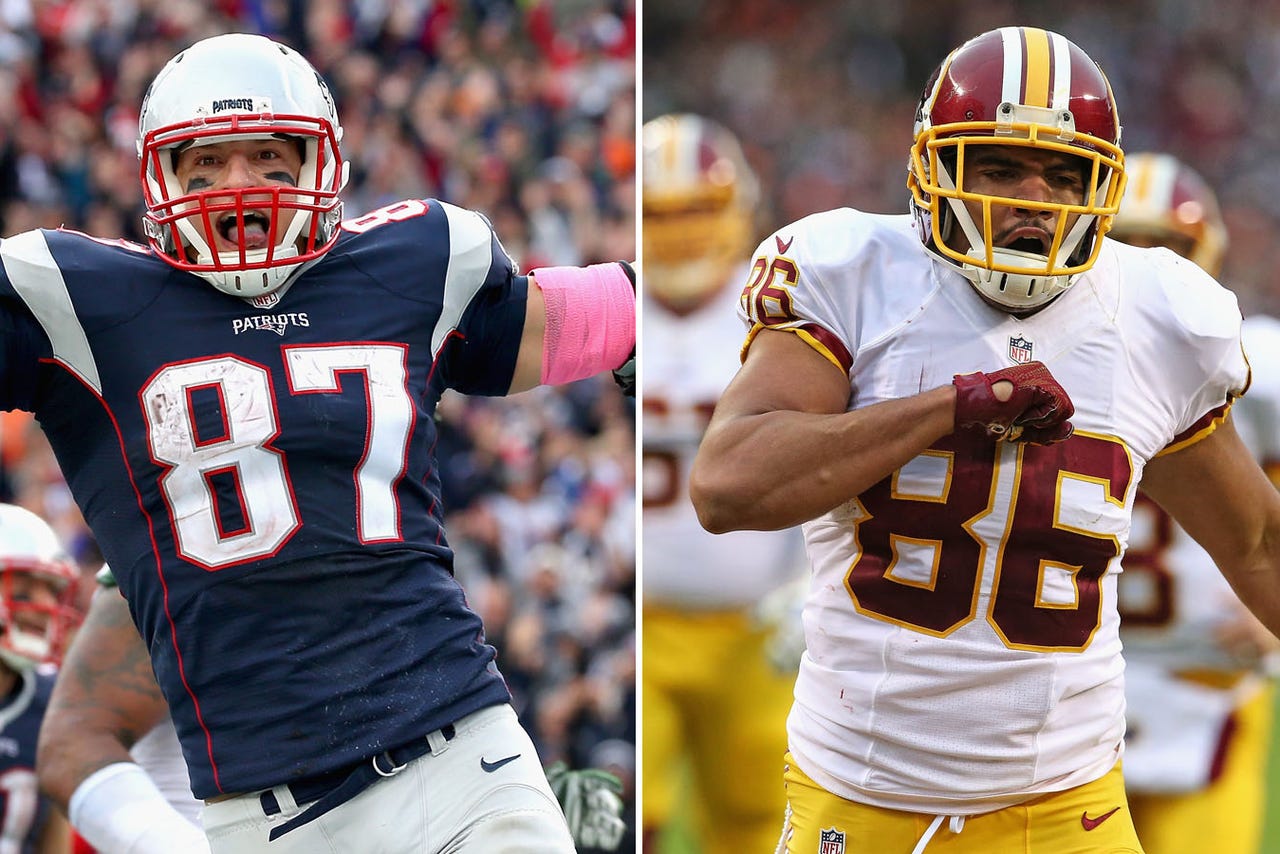 Tight ends are no longer just smaller, more athletic offensive lineman who can block. They're closer to being considered wide receivers in today's NFL, where pass-catching is a must-have trait in order to be a star at the position. And it's not just athleticism that makes the best tight ends great. It's smarts and understanding both blocking concepts and route running. That's why Rob Gronkowski is widely considered to be the best in the game.
There's a big drop-off from Gronk to the next closest player, but that's a testament to his greatness, not the lack of talent behind him. Here are the top 10 tight ends in the NFL as we head into the 2016 season.
Not only is Rob Gronkowski the best tight end in the NFL, he might just be the most dominant non-quarterback. As if his numbers weren't eye popping enough -- 65 touchdowns and 5,555 yards in six seasons -- they very well could have been even better had it not been for injuries. Gronk has missed 16 games in the last four years, with everything from knee to elbow ailments. Entering 2016, he's completely healthy and poised for yet another 1,100-yard, 12-touchdown season. He's essentially uncoverable when shadowed by one defender, which forces opposing defenses to game plan for him on a weekly basis. Even then few teams have devised a plan to take him out of the picture.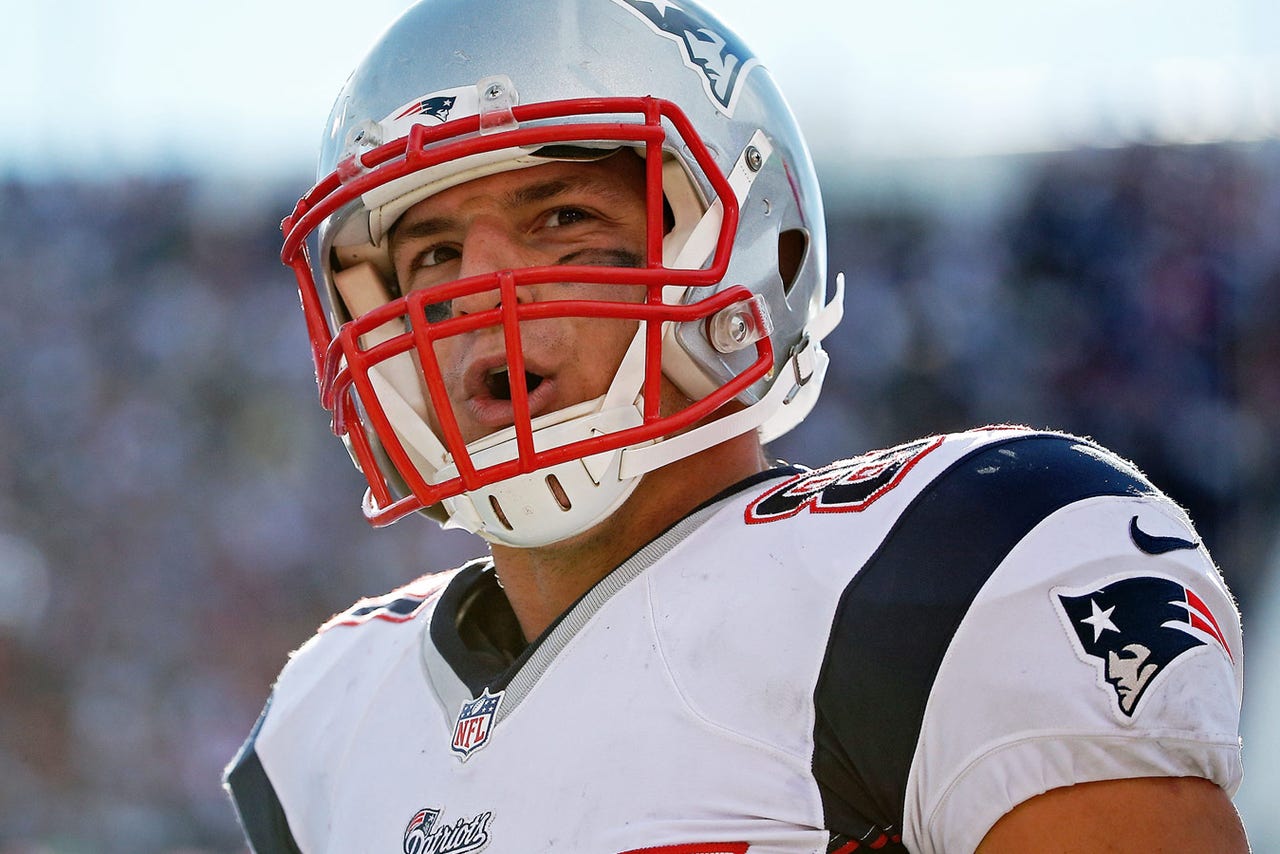 But it's not just in the passing game where Gronkowski thrives. He's a more than capable blocker, and it shows in the run game. With his 6-foot-7 stature and long arms, defensive ends and linebackers often have trouble getting off of blocks, which helps set the edge for outside runs. Gronkowski is about as complete as a tight end comes, which makes him No. 1 at the position -- and it's not even close.
Here's where things get tricky. Injuries were a common theme among tight ends in 2015, particularly for Reed. He missed two games and was the starter for just eight, but he still managed to haul in 87 passes -- second in the NFL. He also had 952 yards and 11 touchdowns, which played a part in the Redskins signing him to a five-year, $50 million extension. The deal made him the third-highest-paid tight end in the league, and he deserves every bit of it. When healthy, Reed is an absolute mismatch nightmare. He's built like a tight end, albeit a smaller one, but runs like a wide receiver. That doesn't bode well for linebackers and safeties attempting to cover option routes in the middle of the field.
Because of his compact build and shorter height, Reed isn't an outstanding blocker. But he doesn't need to be one. Yes, he can stand to improve in that area and it will only help the Redskins' running game, but he does his damage in the middle of the field. And if the Redskins are facing a passing down, Reed can split out wide and run comeback routes against smaller corners. He's going to be dominant in 2016.
There's no question the Titans lacked playmakers more than any team in the NFL a year ago. Marcus Mariota had very few talented receivers to throw to, but Walker was consistently open for him at tight end. Like Reed, Walker lacks ideal size but makes up for it with his speed and route running. One year after averaging 14.1 yards per reception, Walker still posted a mark of 11.6 in 2015, which is respectable for tight ends. His 94 receptions led all players at his position, and his 52 receptions for first downs were second. Mariota showed a great deal of trust in Walker a year ago, and that won't change -- particularly because the Titans didn't add a a go-to receiver for him this offseason. Walker is a tight end who never has to come off of the field, whether the Titans are passing or running the ball. His touchdown total (six) should increase next season as Mariota grows into a more experienced red zone quarterback.
When Kelvin Benjamin went down with a knee injury before the season started, the Panthers desperately needed someone to step up on offense. Cam Newton did his part to the tune of an MVP season, but it wouldn't have been possible without Olsen. The 31-year-old had the best season of his career in 2015, catching 77 passes for 1,104 yards. Olsen is the model of consistency on the stat sheet and on the field -- he hasn't missed a single game since his 2007 rookie year, when he was out for just two. It's not often that a player gets better as his career goes on, but that's exactly what Olsen has done. 
With the return of Benjamin and the emergence of Ted Ginn Jr. and Devin Funchess, the Panthers will have a very serviceable receiver group to pair with Olsen. And that means one thing: Olsen is going to see a lot more single coverage in the middle of the field. His toughness is unmatched, as are his hands (four drops in 2015), which make him one of the best tight ends in the NFL.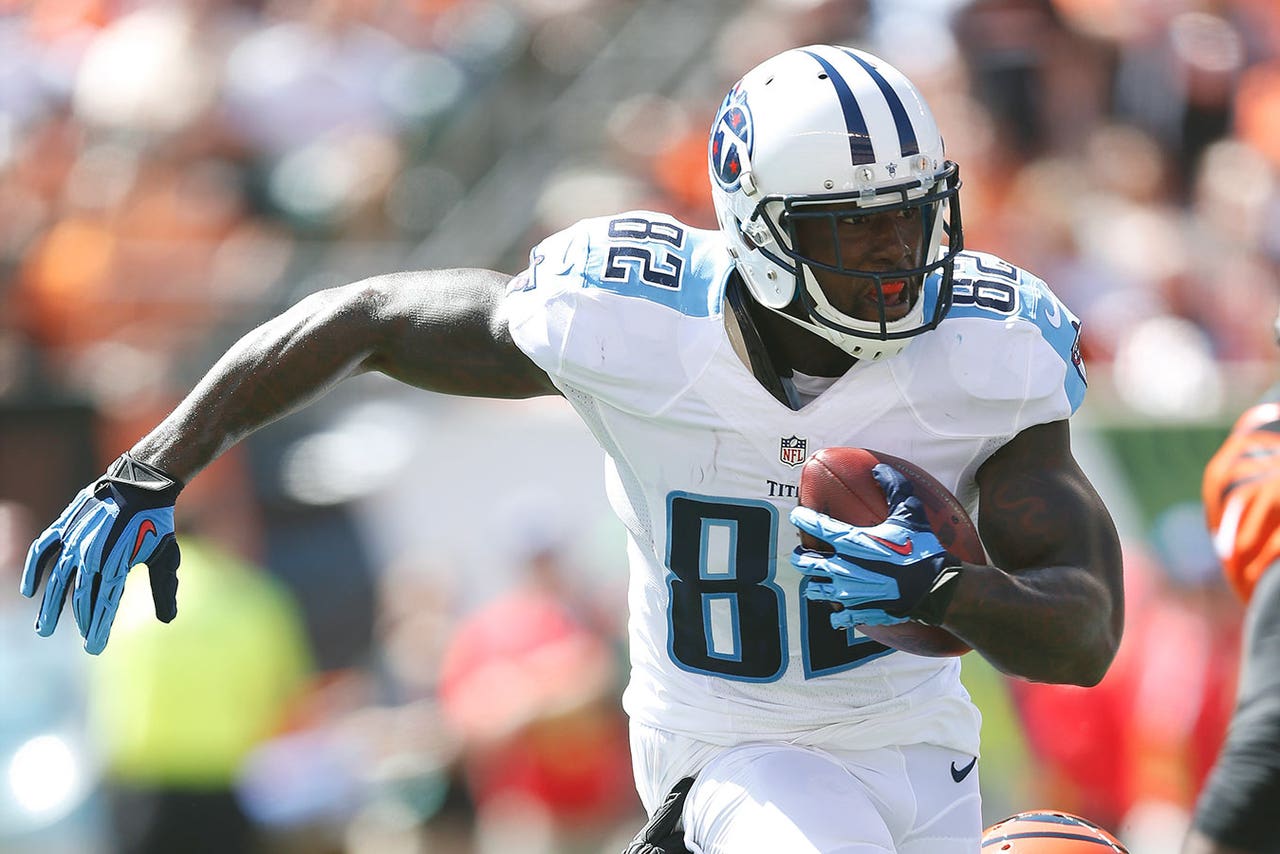 When the Seahawks traded for Graham, the perception was that his production would take a hit in Seattle. Coming from a pass-first offense in New Orleans, Graham was going to have to block more in Seattle's ground-and-pound attack. The results weren't great as he played just 11 games and was never a huge part of the offense, but another offseason with quarterback Russell Wilson will get Graham back to his big-play ways. Last season, he caught 48 passes after hauling in 85-plus in each of the previous four years. The number that's particularly alarming is the two touchdowns he caught in 2015. His reputation in New Orleans was that no one could match up with him in the red zone. Just throw it up and he'd come down with it for six. That was obviously not the case last season. 
Graham's 2016 will depend on his health as he's still recovering from a patellar tendon injury suffered late in the 2015 season. If he can return for Week 1 as coach Pete Carroll expects him to, he'll step in and reclaim his role as the No. 1 tight end on the roster. Last year was somewhat of a disaster for the two sides, but expect Wilson and Graham to be on the same page this season and that Graham's numbers will show it.
For much of last season, Eifert was drawing comparisons to Gronkowski, so much so that some were calling him "Mini Gronk." That was before he missed four games due to injury. In 13 games, Eifert caught 13 touchdown passes, which were the most among all tight ends. Had he not gotten hurt, there's no telling how many he would have caught. He also had 615 receiving yards on a team that spread the ball around all over, from A.J. Green to Marvin Jones to Mohamed Sanu. The latter of the two is no longer in Cincinnati, which means more targets for Eifert ... if he can stay on the field. The start of the season is already in jeopardy for Eifert after he suffered an ankle injury in the Pro Bowl, so he may not play 16 games yet again. But even if he doesn't, he'll still have a huge impact on the offense. His best years are ahead of him, beginning in 2016.
While so many tight ends have missed games over the past few seasons, Witten remains an automatic starter in Dallas. He's missed one game in his 13 years, which came as a rookie in 2003. He's battled through injury after injury and yet he continues to put up the most consistent of numbers. Though he's no longer the 90-plus catch tight end he once was, Witten is almost guaranteed to reach 70 receptions each year with 2016 being no different. A year ago, he caught 77 passes for 713 yards, but his touchdowns (three) were as low as they've been in recent years -- probably the result of quarterback Tony Romo missing most of the season with a broken collarbone. Although Witten has never been an elite athlete, his route running is second to none at tight end and his hands are just as good as they've been since he was a rookie out of Tennessee. The Cowboys' offense wouldn't be the same without him, even if Romo isn't looking his way 10 times a game. 
At this point last year, many would have said "Who?" That's no longer the case as Barnidge burst onto the scene in 2015 with spectacular high-point catches and nine touchdowns. In 13 starts, "Big Play Barnidge" hauled in 79 passes for 1,043 yards, both of which were among the four best at his position. He doesn't help much in the run game for a bigger tight end, but his contributions in the passing attack far outweigh his blocking deficiencies. And with a full offseason as the starting tight end, he'll get plenty of work in improving that aspect of his game. Quarterback play is always a question mark in Cleveland, but if Robert Griffin III can play well enough to keep the offense on the field, Barnidge will be the go-to guy in the passing game. Additionally, rookie wideout Corey Coleman will open up things further for Barnidge in the middle of the field.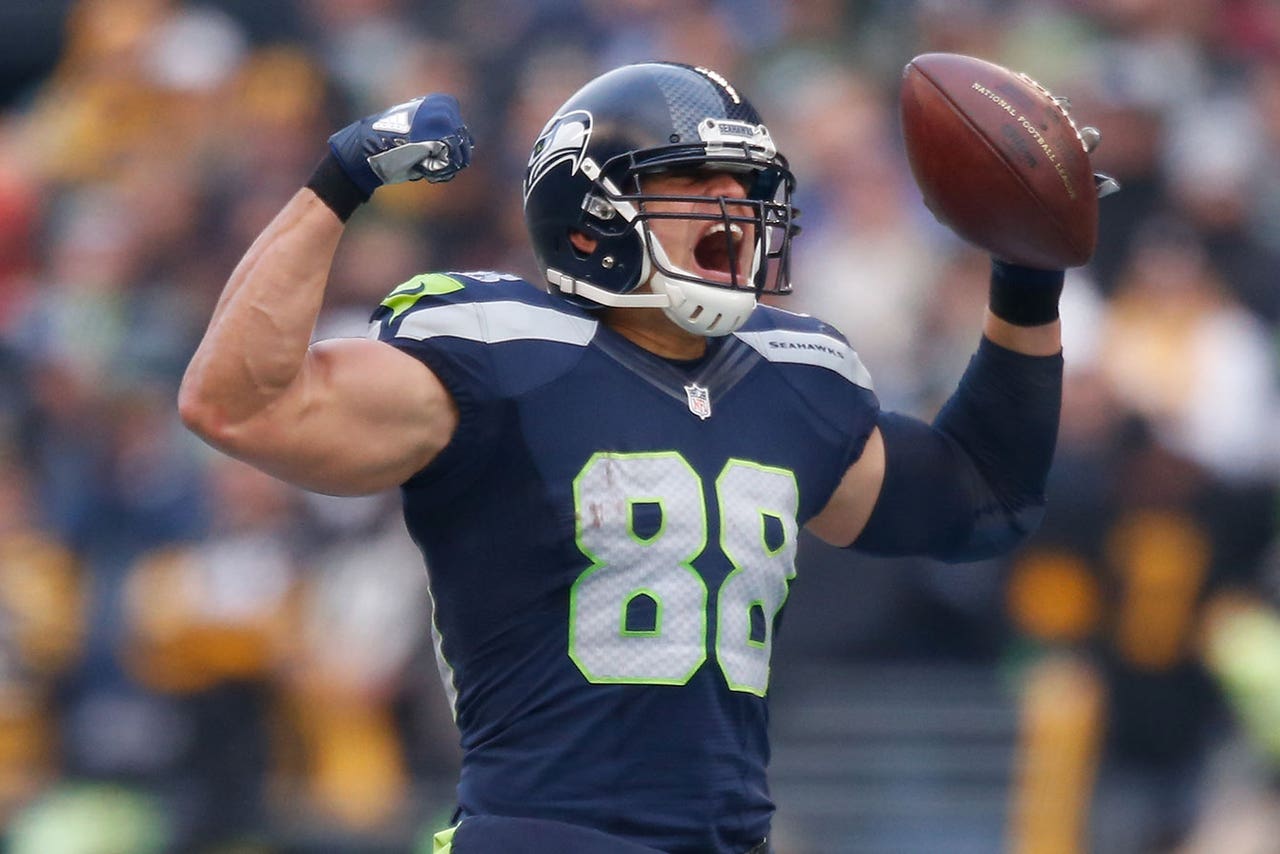 After missing 15 games in 2013, Kelce has been consistent in each of the last two seasons. He's had at least 67 catches and more than 860 yards each year to go along with 10 total touchdowns. His hands can stand to get better -- he dropped six passes last season -- but his athleticism is put on display with each play. Alex Smith shows a great deal of confidence in Kelce by getting him the ball regularly, and he makes defenders miss in the open field after making the catch. He averaged a very respectable 12.2 yards per reception a year ago. Blocking is still an issue for Kelce despite being 260 pounds, as are fumbles. He's had six fumbles in two seasons, five of which he lost. 
The Eagles made it clear that they wanted to lock up their young players before hitting free agency. Fletcher Cox headlined that group, but Ertz was another big name who received an extension. He signed a five-year, $42.5 million deal in January, making him one of the highest-paid tight ends in the NFL. Some would argue that it wasn't warranted, but when you play 47 of 48 games in three seasons and average nearly 700 receiving yards per year as a tight end, you're valuable. His touchdown numbers remained low in 2015 (just two in 15 games), but he has big-play potential alongside Brent Celek. Ertz improved each season under Chip Kelly, but he'll have to prove he can thrive in new coach Doug Pederson's offense, too. Fortunately, that shouldn't be an issue.
Just missed: Antonio Gates, Julius Thomas, Zach Miller, Brent Celek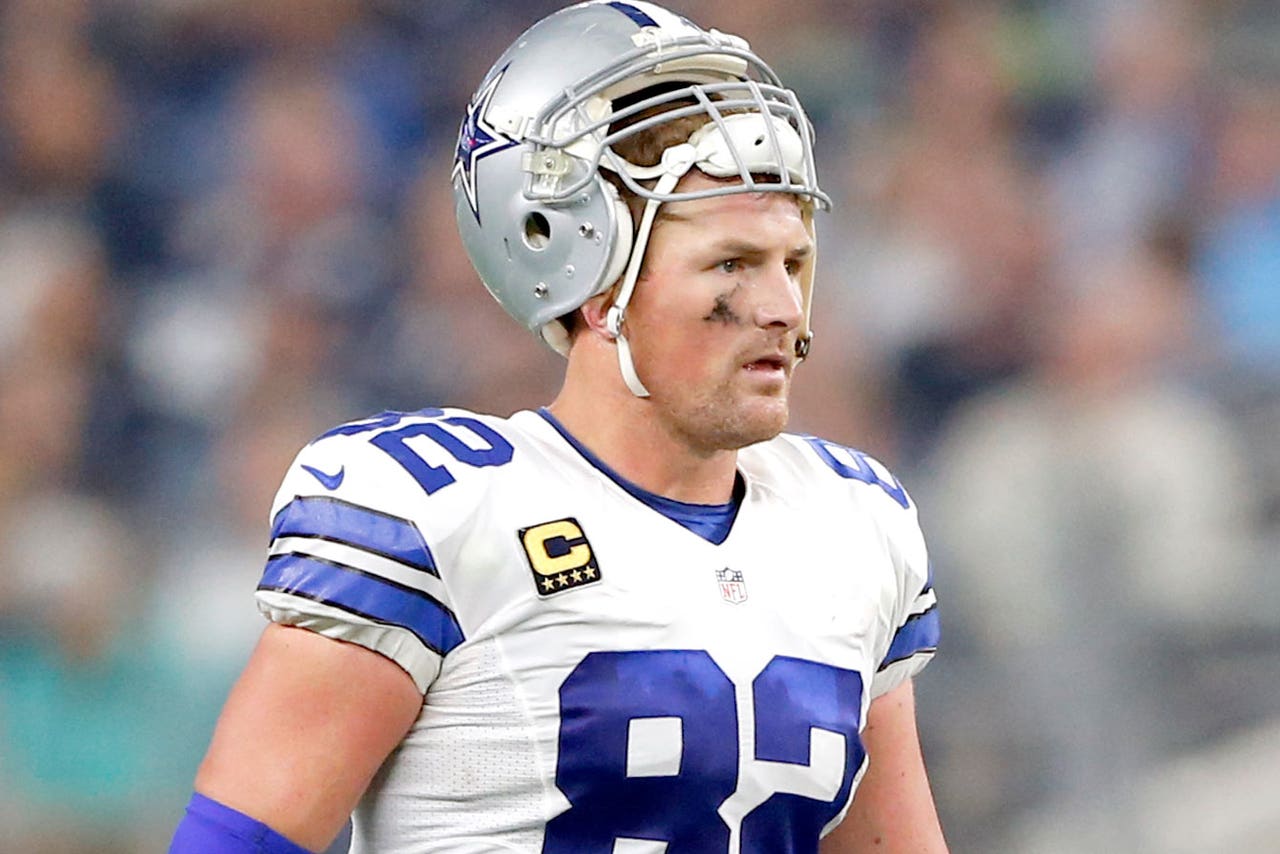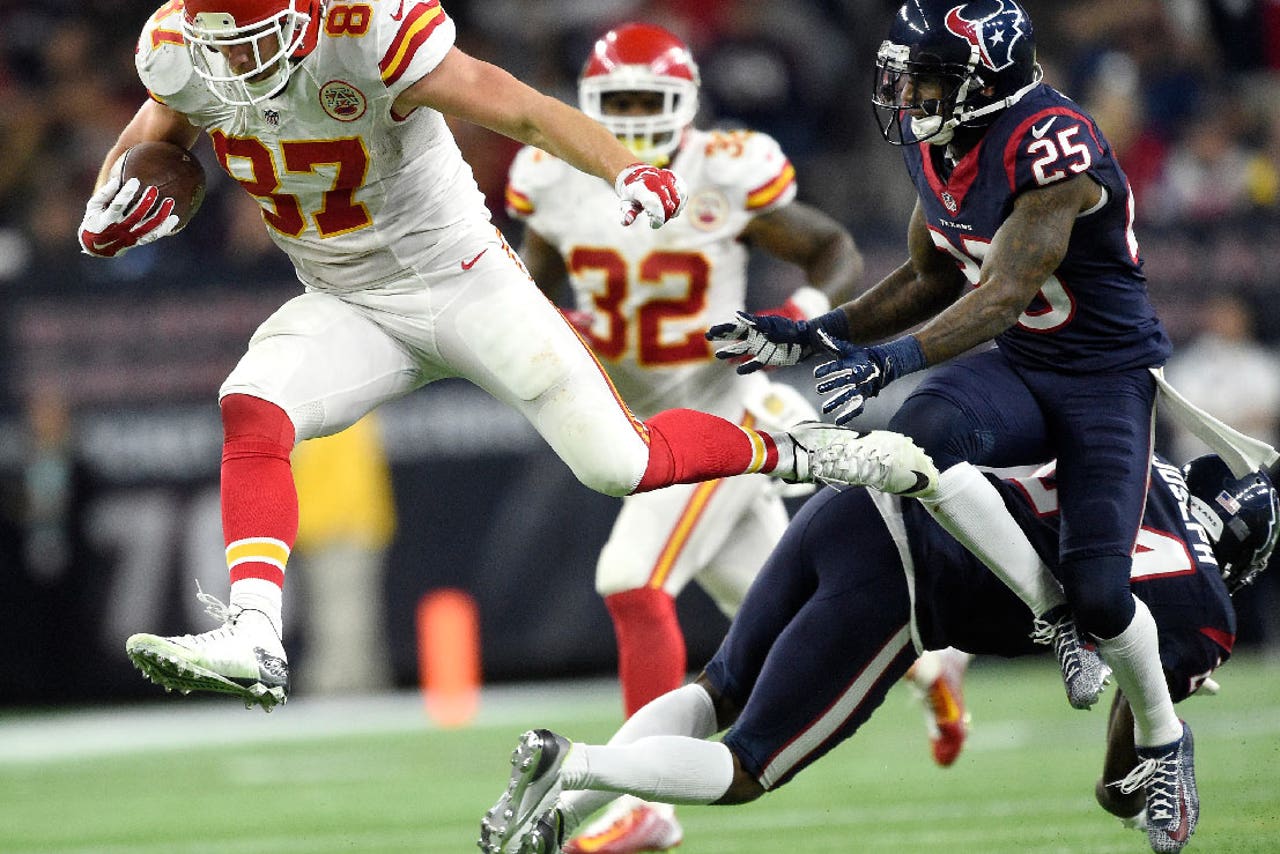 ---
---