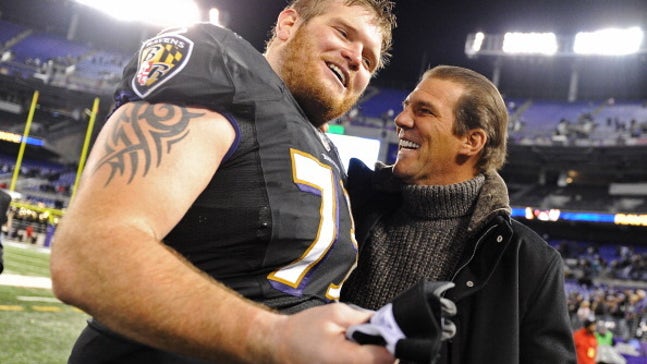 Ranking the NFL's top ten guards
Published
Jul. 8, 2015 9:10 a.m. ET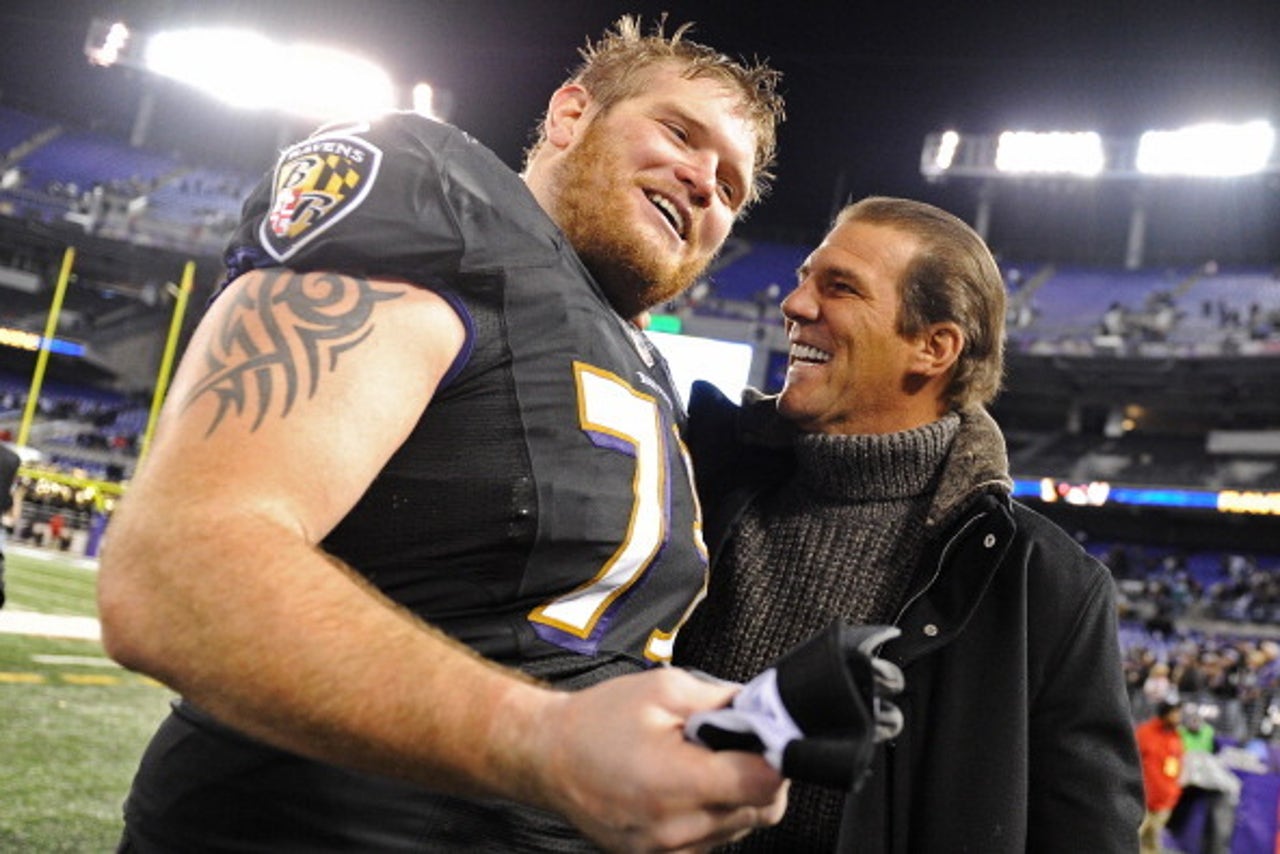 By Brad Gagnon
We continue our offseason dead-time series with the oft-forgotten guys in the middle. Not the ones who snap the ball or the ones who man the edges. Those other guys. Here are the 10 best guards in the NFL…
1. Marshal Yanda, Baltimore Ravens — It's amazing it took this long for the four-time Pro Bowler to finally achieve All-Pro status. He's clearly the best in the game. Yanda's Pro Football Focus grade was nearly twice as high as the next-best guard on the list in 2014.
2. Josh Sitton, Green Bay Packers — Sitton's the best pass-blocking guard in the game, with a PFF pass-blocking grade of 19.3, nearly six full points clear of Zack Martin.
3. Zack Martin, Dallas Cowboys — As a rookie, Martin was phenomenal in both areas. He gave up zero sacks on 1,076 snaps while paving the way for the league's leading rusher. He fully deserved that first-team All-Pro nod.
4. Michael Iupati, Arizona Cardinals — The three-time Pro Bowler was graded by PFF as the second-best run-blocking guard in football. He fully earned that five-year, $40 million contract from Arizona.
5. Evan Mathis, free agent — He might be stuck on the open market as a recently-released 33-year-old, but Mathis was graded by PFF as the best all-around guard in football in 2011, 2012 and 2013. In 2014, he fell to second place.
6. Kyle Long, Chicago Bears — The second-team All-Pro has been to the Pro Bowl in each of his first two seasons. Long gave up zero sacks on 1,024 snaps in 2014.
7. Joel Bitonio, Cleveland Browns — Martin gets all of the rookie love, but the 23-year-old Bitonio (a second-round pick out of Nevada) was nearly as good in 2014. Despite less support than everyone else on this list, he was graded by PFF as the fourth-best pass-blocking guard in football.
8. Orlando Franklin, San Diego Chargers — He's yet to make a Pro Bowl four years into his career, but there's a reason Franklin got $20 million guaranteed to jump from the Broncos to the Bolts. The guy looked like a natural during his first year as an NFL guard, giving up just a single sack on 1,123 snaps while earning PFF's eighth-best pass-blocking grade at that position. He just has to cut down on the penalties after taking 10.
9. Jahri Evans, New Orleans Saints — The soon-to-be-32-year-old is no longer the player he used to be, but Evans was an All-Pro four straight seasons between 2009 and 2012 and continues to gain Pro Bowl nods as a destructive run-blocker. It is doubtful he will be on this list next offseason.
10. T.J. Lang, Green Bay Packers — Lang benefits from playing opposite Sitton, but he might be a stronger run-blocker than his teammate, and PFF gave the 27-year-old a higher all-around grade.
More from This Given Sunday:
---
---