National Football League
National Football League
Rams WR Amendola likes the new offense
Published
Aug. 25, 2011 6:30 a.m. ET

Danny Amendola led the St. Louis Rams in receptions last season.
He can't wait to do even more this season.
With the offensive scheme installed by Josh McDaniels, the new offensive coordinator, the passes are expected to be spread around more. And Amendola has taken to the new offense just fine.
''It's going well,'' Amendola said after practice. ''I'm trying to get better with this offense. I feel like this offense is good for a lot of people. Everybody should get a lot of touches. We'll all get a chance to show what we can do.''
The Rams signed Amendola off the Philadelphia practice squad in September 2009. He went on to catch 43 passes for 326 yards and one touchdown as a slot receiver in coach Steve Spagnuolo's first season with St. Louis.
He showed his value in 2010 by increasing his production.
Amendola was the Rams' unlikely receiving leader last season with a team-high 85 catches for 689 yards.
What does he do for an encore?
''I don't know, 95 catches,'' the 5-foot-11, 186-pound Amendola said. ''Last year was all right. I'm trying to get better and help this team win games. I don't know if I need to make more catches, or whether it's on special teams or blocking, I mean, whatever it is, I'd rather just win games than think about stats.''
Amendola said he likes the way quarterback Sam Bradford is handling the new schemes.
''He really seems to be getting ahold of this offense,'' Amendola said. ''We all acknowledge him as our leader out there and he's doing a good job. He's taken more of a leadership role. We all really look up to him. We rally around him.''
Amendola continues to be Bradford's security blanket when a pass needs to be completed. He is expected to be slot receiver, barring any injuries.
Certainly, he still has Spagnuolo's eye.
''He looks great,'' Spagnuolo said. ''Every time I watch him, he goes faster than everybody else. That's how he is. He's a mile-a-minute, every minute (player). I'm glad we got him.''
The shifty Amendola specializes in grabbing those short passes over the middle in traffic.
''That's what I've been molded into,'' Amendola said. ''It is what it is. I'm going to embrace it and try to the best at it that I can.''
Who led the NFL last year in red zone targets? Amendola tied Arizona star Larry Fitzgerald with 24.
''That's good company,'' Amendola said. ''He just signed a good deal. That's a great deal.''
The Rams' slot receiver caught 16 of those passes, but three of them went for touchdowns. Amendola also said he still plans to be returning kickoffs and punts this season.
''It's a fun gig,'' Amendola said. ''I just want to try and help the offense get in the best possible field position.''
In preseason games, receiver Mardy Gilyard has been returning kicks, but Spagnuolo said that's not a knock on Amendola.
''We haven't used him on special teams as much in preseason, but I'm sure you'll see him the regular season,'' Spagnuolo said. ''He's special that way. He wants to do it. He wants to be out there every play so when you have a guy like that, you use him as much as you can.''
---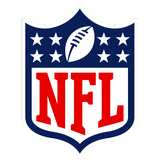 Get more from National Football League
Follow your favorites to get information about games, news and more
---