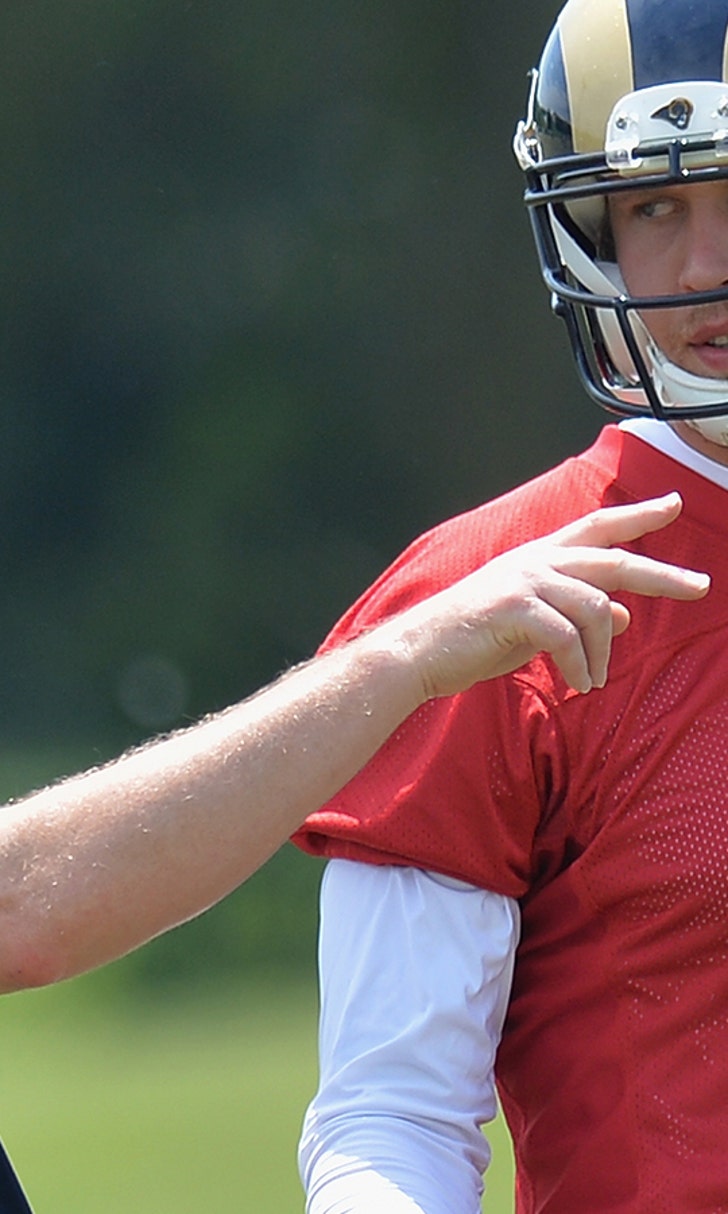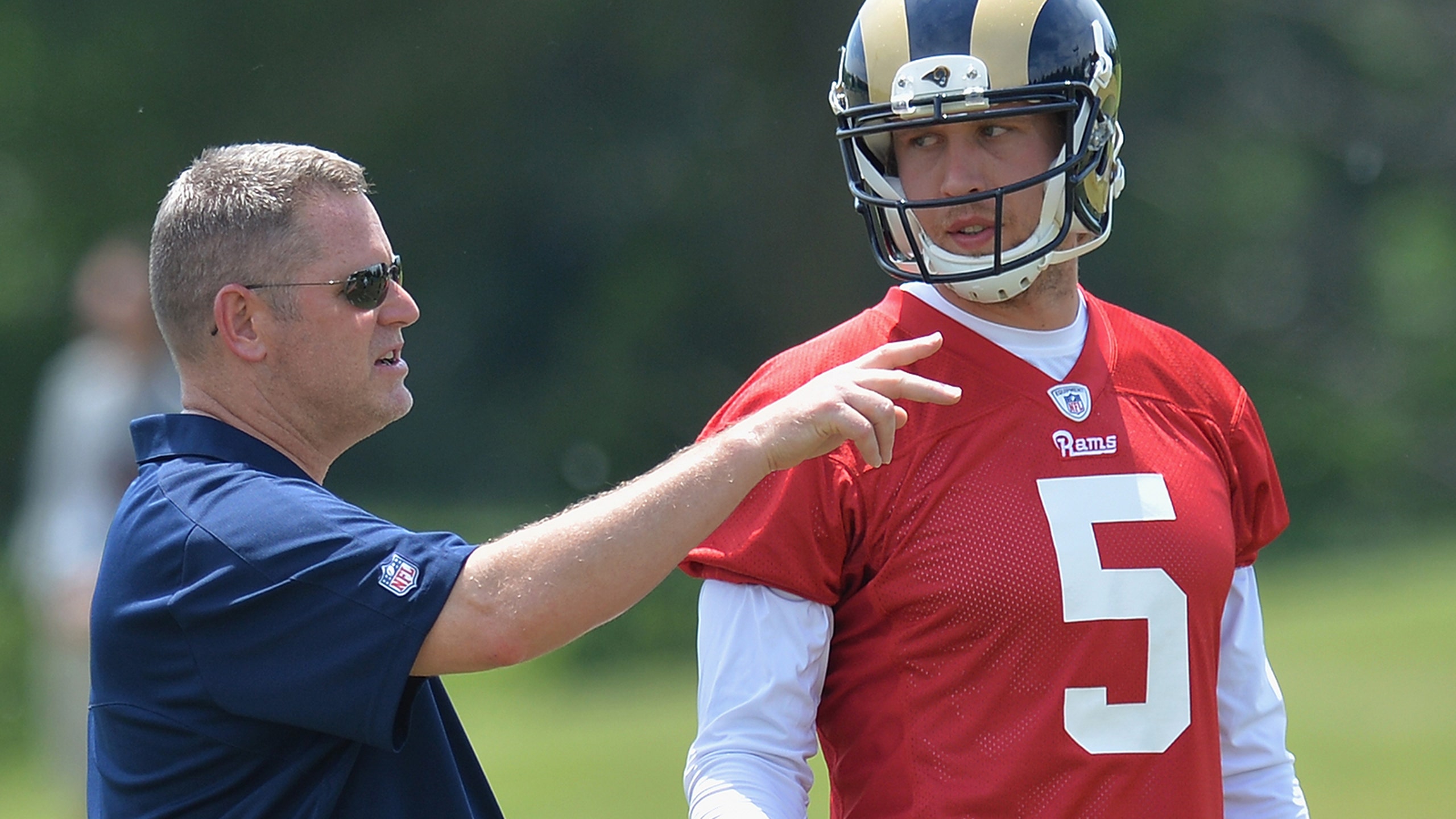 Rams' redone offense faces adjustments
BY foxsports • June 16, 2015
ST. LOUIS (AP) The Rams' offense has a new look just about everywhere.
There's a new quarterback, new running back and a redone offensive line.
But the biggest change might not be on the field at all.
New offensive coordinator Frank Cignetti is responsible for making all of the new - and old - pieces fit together while improving a unit that finished 28th overall in the NFL in 2014.
But don't expect a return to the ''Greatest Show on Turf'' days. Cignetti is keeping previous offensive coordinator Brian Schottenheimer's run-first philosophy.
''Coach Schottenheimer put a tremendous foundation in place here,'' Cignetti said. ''It's like buying a house, the foundation's there. You go buy a house, what do you do? Let's go remodel a couple of rooms. So really that's what we've done. The foundation or the system hasn't changed, all we have done is put our personal touches in some different areas.''
The Rams hope quarterback Nick Foles brings stability to a position that has been in flux because of ACL tears suffered by Sam Bradford.
''I feel really comfortable with this offense,'' Foles said. ''There's always going to be new things you're going to learn whether it is studying the defense with our certain plays, like what we want to run against each play. Based on front and coverage we can change. So it's just continuing to learn and continuing to grow where it's just second nature.''
Foles will need to develop chemistry with his receivers.
Brian Quick is still trying to come back from a broken collarbone that ended what appeared to be a breakout season. Kenny Britt is the most experienced and Tavon Austin and Stedman Bailey are still trying to find consistency.
''We have some stuff. It's going to take some time, but it's coming. (Cignetti) has a lot up his sleeve and together, as an offense, we're going to put it together and it's going to be really fun and it's going to be exciting,'' Quick said.
''For me, just adjusting to everything, I've been getting reps with the quarterbacks now like I said with individuals. So that's making it a lot better now. We're just going to move forward from there and I just wait until it's time.''
A young offensive line will be charged with opening holes for running backs Tre Mason and Todd Gurley and protecting Foles.
Only two starters, Rodger Saffold and Greg Robinson, returned and the Rams invested four of their first seven drafts picks on linemen, all of which excelled in the run game in college.
Rob Havenstein, the Rams' second-round pick, said the veterans have been like coaches.
''Everyone has been very helpful with little secrets, ins and outs of the trade and kind of what to expect and what to see and what these calls mean in certain situations, just a whole bunch of different stuff,'' Havenstein said. ''Obviously the playbook and everything that comes into a professional offense is a little bigger of a jump than what it was in college.''
Cignetti is pleased with what he's seen from rookies and vets.
''We've had a great offseason,'' Cignetti said. ''When you look at phase one, phase two and now the OTAs, the coaches and players have done a great job learning in the classroom, bringing it from the classroom out to the field.
''Every day we step out here we see continual growth. It's a process. We'll take the OTAs right into training camp. Right now, we're very pleased with the effort and what the players are giving us. It's been outstanding.''
---
Online: AP NFL website: www.pro32.ap.org and www.twitter.com/AP-NFL
---
---