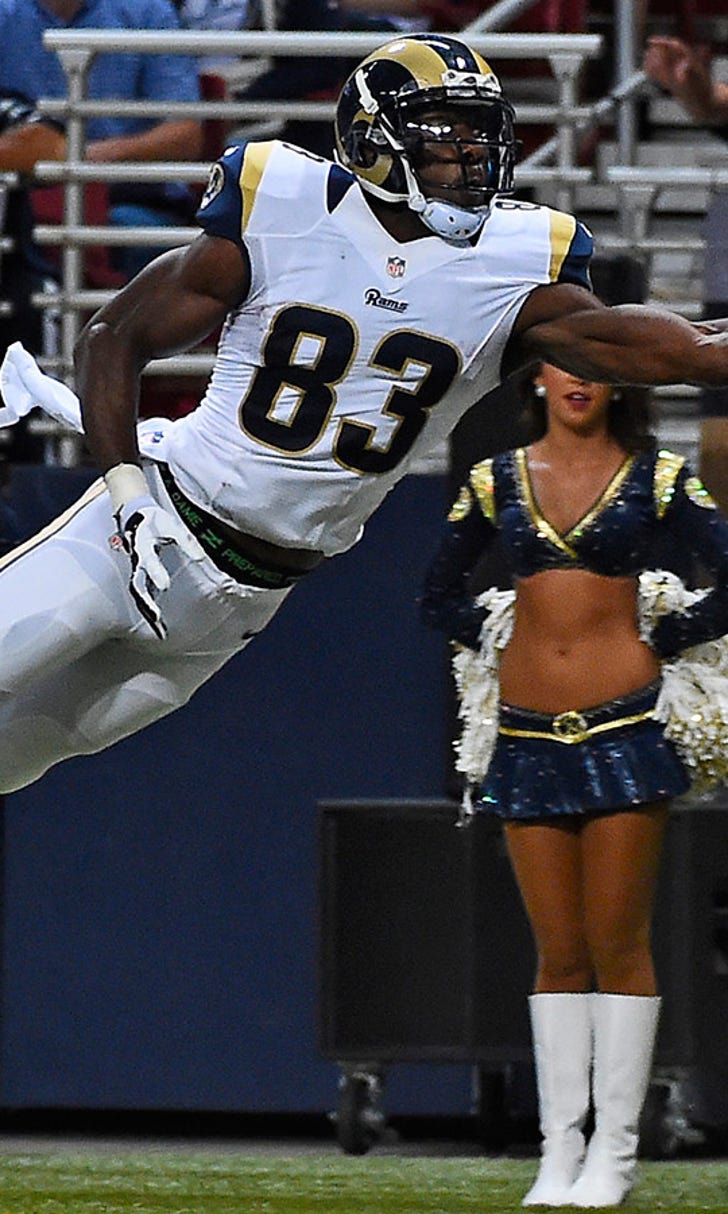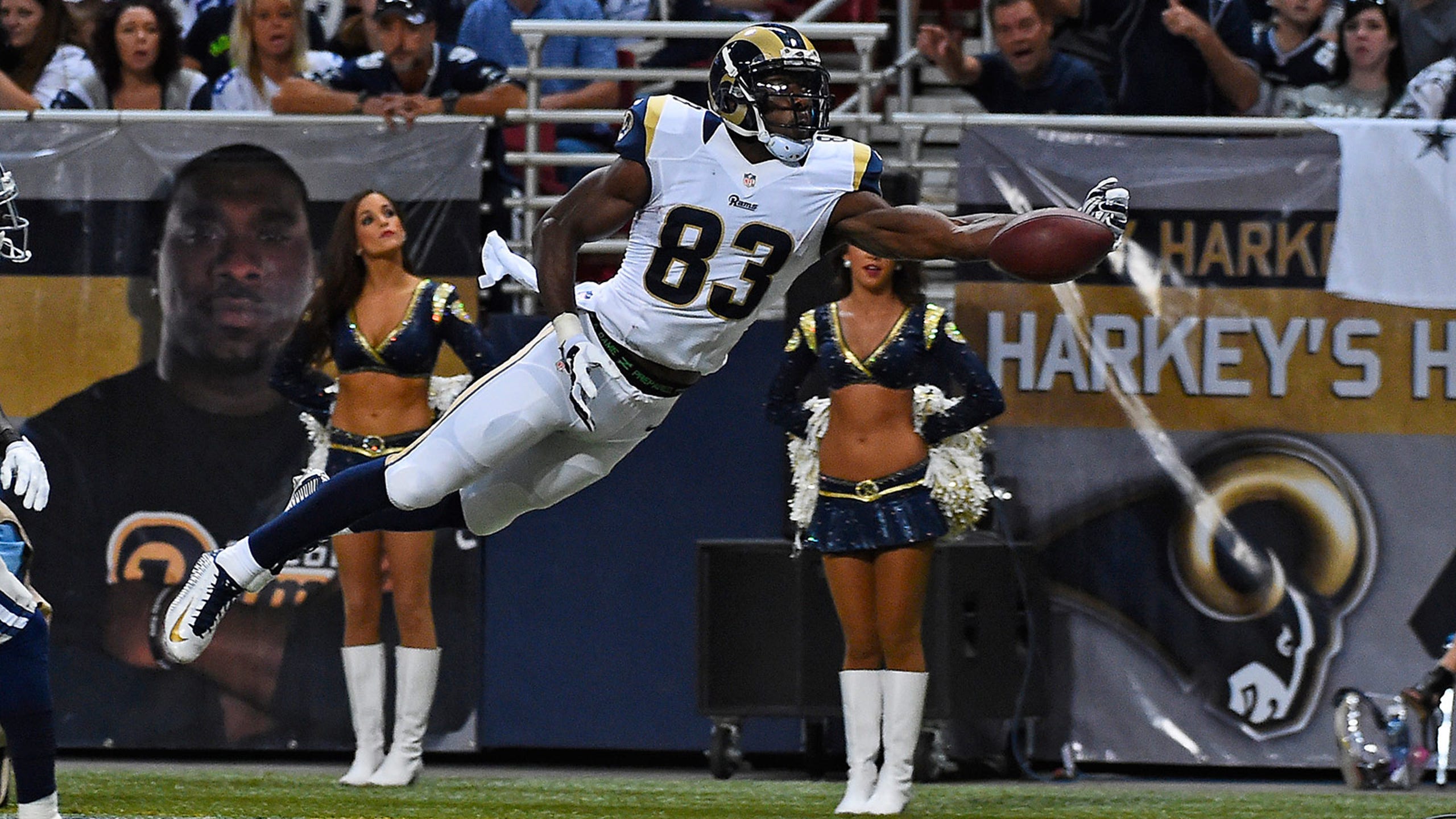 Rams receivers looking for consistency going into season
BY foxsports • June 11, 2015
ST. LOUIS (AP) Kenny Britt is looking to make up for lost time.
''There's definitely more that I feel I can give, because there's more that I want to give and there's more that I want to do in my career as I'm going into my seventh year,'' Britt said.
''I think that I've let myself down the last six years and I've got a chip on my shoulder and I have a lot to prove.''
Britt, who at 26 is one of the veterans of the St. Louis Rams wide receivers, leads a group that has a lot to prove.
Despite investing high draft picks on Brian Quick and Tavon Austin recently, the Rams haven't had a 1,000-yard receiver since Torry Holt in 2007.
Quick seemed to be on his way to at least approaching that mark last season, before a broken collarbone ended his season. He had caught 25 passes for 375 yards and three touchdowns through seven games.
Quick has been catching passes and running routes on his own during OTAs as he continues to rehab.
''It's always hard coming out here and seeing these guys work and you have to sit down and watch them,'' Quick said. ''You want to be out there so bad, but you have to just be patient. It will come.''
The Rams hope Britt and Quick can give them a deep threat combination. Last season, about a quarter of the 73 balls the duo combined to catch went for at least 20 yards.
Also, former West Virginia teammates Austin and Stedman Bailey are seeking consistency in their third season. Bailey caught 30 passes for 435 yards after a slow start last season and the Rams are still looking for a way to take advantage of Austin's speed.
''At the end of the day, when it's your time, it's your time,'' Austin said. ''I just felt like it wasn't my time back then, but I feel right now it might be my time so I've got to step up to the plate and take advantage of it.''
Coach Jeff Fisher likes what he sees so far.
''It's competitive and they're all doing very well right now,'' Fisher said. ''They're getting a good feel with (QB) Nick (Foles) and making plays.
''The OTAs, the defense usually has the advantage unless you get into 7-on-7. When we get into 7-on-7 and put the ball down the field, they're all doing well.''
New offensive coordinator Frank Cignetti is in charge of improving the Rams' 28th-ranked offense.
There's a new quarterback in Foles, running back Todd Gurley was the Rams' top draft pick and only two starters return to the offensive line.
''It's a big learning curve to tell you the truth,'' Britt said. ''As you see today on the field, we're still trying to get it all together and we will. It's a slower process as an offense than as a defense because we've all got to be on the same page every single play.''
Getting in sync with Foles is also paramount.
''Chemistry's been great since day one, since he's been in here,'' Britt said. ''Doing one on ones with him, he's a guy that comes into the locker room and pumps people up. If you're down, he's the first one, `hey come on, we've got to go right now.' To tell you the truth it kind of exciting to see how he works on and off the field.''
Fisher believes the best of Britt has yet to come.
''I think in life, anybody who has something to do over again, they'll do it better,'' Fisher said. ''Kenny was at the wrong place at the wrong time. He made some choices that probably didn't work out best for him. I knew he was young. I knew he had it in him. His production last year I think speaks for itself. I can appreciate his higher expectations for this year.''
---
AP NFL websites: http://www.pro32.ap.org and http://www.twitter.com/AP-NFL
---
---