National Football League
National Football League
Rams-Panthers Preview
Published
Oct. 18, 2013 4:03 p.m. ET

After a rough stretch, Sam Bradford and the St. Louis Rams have turned things around with back-to-back victories.
Cam Newton and the Carolina Panthers hope more bold play-calling will help them find some consistency.
Bradford looks for another strong performance to keep the visiting Rams rolling Sunday, while Newton and the Panthers go for their second straight win in the first matchup between these former No. 1 overall draft picks.
St. Louis (3-3) opened 2013 by rallying for a 27-24 win over Arizona before averaging 14.0 points during a three-game losing streak. The Rams bounced back with a 34-20 victory over winless Jacksonville on Oct. 6 and are coming off their most impressive performance of the season, a 38-13 win in Houston last Sunday.
"They really never lost their confidence, they just lost games," coach Jeff Fisher said.
Bradford, the top overall pick in 2010, has been a big part of St. Louis' turnaround. He's completed 31 of 50 passes for 339 yards and six touchdowns with a 121.6 passer rating over the past two games after coming under increased scrutiny while posting a 77.1 mark during the skid.
His 134.6 rating against the Texans was a career high.
"He's been great, no mistakes," Fisher said. "He's managing the game. He's carrying on."
Newton, the top pick in the 2011 draft, did more than that while leading the Panthers (2-3) to a 35-10 win at Minnesota last week. He connected on 20 of 26 passes for 242 yards with three touchdowns and ran for 30 yards and a TD on nine carries.
However, it was coach Ron Rivera's gutsy decisions that helped Carolina win on the road for the first time in three tries. He opted to go twice on fourth-and-1 on the opening drive, with the second resulting in Newton's 2-yard TD toss to Steve Smith.
"Sometimes you play by the book and you miss opportunities," Rivera said. "It's been an enlightening situation for me and one of the things I want to try to do is make sure we're in the best position to win."
Newton is hoping the success leads to more daring decisions from Rivera, a former defensive coordinator.
"For him to trust us means a lot and it speaks volumes," Newton said. "He is a defensive coach by nature, so he always has that conservative mentality. But I think that he is kind of breaking his mold to a degree, and giving the whole team confidence with him."
The Panthers are showing some growing confidence at home, winning three of four dating to last season. They beat the New York Giants 38-0 in their last home game in Week 3.
Building on that success likely means capitalizing on the Rams' struggles against the run. They're surrendering an average of 165.3 yards over the past four games, but the defense has created seven turnovers in the last two. St. Louis brought back two takeaways for touchdowns last week, including a 98-yard interception return by rookie linebacker Alec Ogletree.
"We know our hands are going to be full against a team that's also coming off a big win, but if we get a lot of help from our fans and execute up to our capabilities, we'll be OK," Newton told the team's official website.
"We're all excited about getting the opportunity to play at (home). It feels like it's been a long time, but at the same time we're coming in with a little bit of momentum. That's what you want."
The same could be said of St. Louis' running game, which seems to have found a reliable contributor in rookie Zac Stacy after Daryl Richardson and Isaiah Pead failed to impress. Stacy has 157 yards while starting the last two games, and his 4.9 per-carry average is 2.0 more than Richardson, who started three of the first four contests.
Running room may be limited, though, with Carolina ranking fourth in the NFL with 88.8 yards allowed per game after holding the Vikings to 75. The Panthers are third in the league in total defense, yielding an average of 299.2 yards, and they've given up 230.0 over the past three games while creating eight turnovers.
The Rams ended a four-game losing streak to the Panthers with a 20-10 win Oct. 31, 2010, as Bradford completed 25 of 32 passes for 191 yards and two touchdowns.
Bradford has led St. Louis to three consecutive wins just once, Nov. 25-Dec. 9 of last season.
---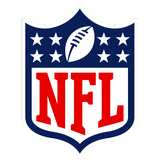 Get more from National Football League
Follow your favorites to get information about games, news and more
---