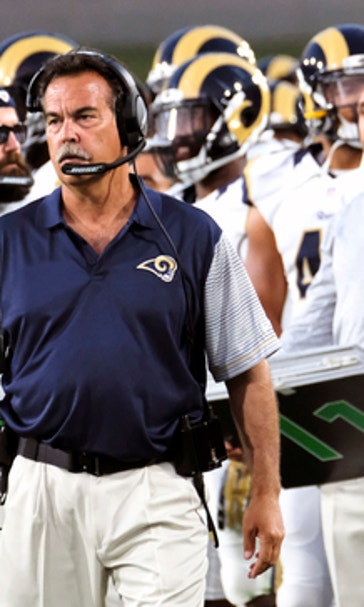 Rams make roster moves during their actual move to new home
BY foxsports • September 4, 2016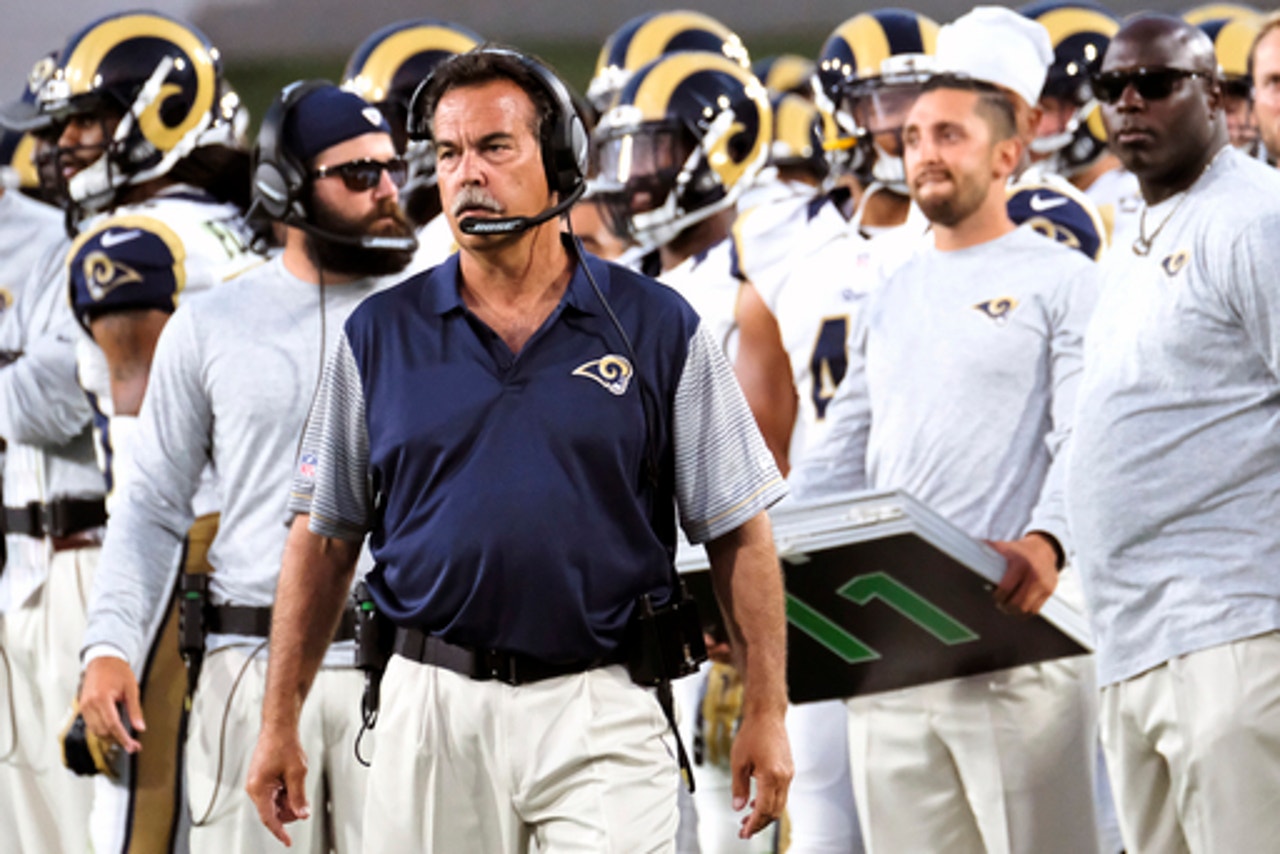 THOUSAND OAKS, Calif. (AP) Amid the usual rush of personnel moves on the final weekend before the NFL season, the Los Angeles Rams also are making their actual move into their new team headquarters.
Coach Jeff Fisher is balancing the shuffle of his 53-man roster with the latest change of address in the Rams' peripatetic season. They're settling into the modular buildings next to their brand-new practice fields in Thousand Oaks, 85 miles from training camp in Irvine and 45 miles from the Coliseum.
''We've had a really good couple of days here from the standpoint of moving in and getting settled, and then from the standpoint of making hard decisions on the roster,'' Fisher said Sunday. ''Everybody has worked really hard. We're all in the midst of unpacking boxes and getting ready to get back to it.''
The Rams made numerous cuts Saturday, but Fisher said the roster is far from set for next week's season opener. He expects changes to the 53-man lineup, along with Los Angeles' practice squad signings.
Perhaps the Rams' most surprising decision was the departure of linebacker Akeem Ayers, a Los Angeles native and UCLA product. Fisher indicated that the Rams are hoping they don't lose Ayers, whose contract was terminated.
''All of the decisions that we make are difficult, and some of the decisions that you make are not permanent,'' Fisher said. ''Akeem has played well for us. We've enjoyed having him. We're kind of hopeful that this is not the end between us and Akeem, I'll just say that.''
In Ayers' place, the Rams kept three rookie linebackers, including undrafted free agents Cory Littleton and Nic Grigsby. Los Angeles has only three safeties and five linebackers on its current roster along with Mark Barron, who plays a hybrid linebacker/safety role sometimes referred to as ''weak safety.''
While Fisher indicated those numbers will change in the next few days, he credited the rookie linebackers for their work.
''They showed improvement week after week after week,'' Fisher said. ''They also showed that they can be productive on special teams in practice, really since the rookie camps and OTAs. Pleased with their progress. They've got a ways to go, but we like where the future is with that group.''
The roster also included rookie receiver Nelson Spruce, the prolific Colorado pass-catcher who grew up a few minutes away in Westlake Village. Spruce, an undrafted free agent, survived the 53-man cut despite being limited to one preseason game by injury.
''Nelson did a lot of things well, in addition to the preseason game that he played in,'' Fisher said. ''He's healing up. We feel like he has a chance to contribute and make plays.''
The Rams will begin game preparations for their season opener with a walkthrough on Labor Day, but their moving process will continue for the next few days. After every challenge over the past eight months, Fisher is confident the Rams can handle unpacking a few more boxes.
''We're still looking for my clock, so there's a few things we haven't found yet, but we'll be up and rolling,'' Fisher said. ''As the players came through (Sunday) - it's their day off, mind you, but so many came through just to see it - they all said, `Wow, this is a lot better than I thought it was.' So they're excited about it. Once you get inside, in a lot of ways there's more space than what we had in St. Louis. There's a newness to it, and guys are excited about the field. It flows well. People worked really hard.''
---
AP NFL websites: www.pro32.ap.org and www.twitter.com/AP-NFL
---
---