National Football League
National Football League
Rams LB Laurinaitis might miss exhibition finale
Published
Aug. 30, 2011 11:30 p.m. ET

Middle linebacker James Laurinaitis wants to play in the Rams' last preseason game, saying his chest injury is no big deal.
''I'm good, good to go,'' Laurinaitis said Tuesday. ''Absolutely, I think I'm going.''
Coach Steve Spagnuolo wasn't sure, weighing the value of giving the team's leading tackler the last two seasons one final brush-up time against the risk of aggravating the injury.
''We'll just see how he feels on game day,'' Spagnuolo said. ''If he feels good enough and we can get him in for some plays, we might.''
Even if he sits Thursday night at Jacksonville, Laurinaitis said there's no doubt he'll be ready for the opener Sept. 11 against Philadelphia. He hasn't missed a start his first two seasons while amassing 205 tackles, five sacks and three interceptions, quickly emerging as a defensive leader.
''There's no question about Week 1, I'm going,'' Laurinaitis said. ''If it's my choice, I'm going Thursday. The last thing you want is a tear, but I think it's good to go.''
The outside linebacker spots have been settled, with newcomers Brady Poppinga and Ben Leber on the flanks. Poppinga's spot was solidified with the release of Na'il Diggs, who started 12 games last year.
Poppinga is back from a knee injury that limited him to six games last year in Green Bay.
''Ultimately, I've learned that starting role is not anybody's,'' Poppinga said. ''It's not yours, they let you lease that out until they feel your lease is up.''
Laurinaitis has dealt with soreness and fatigue in his left pectoral area for a few weeks from a practice injury when he ended up on the bottom of a pile and tried to brace his fall with his left forearm. He was held out of practice Monday, but was a full participant in shells on Tuesday.
Laurinaitis said weightlifting is fine, but explosive moves such as shedding blockers can irritate the injury and he's experienced tightness during periods of inactivity such as halftime. He loves being on the field.
''I need as many reps physically and mentally as I can get,'' Laurinaitis said. ''You see certain plays develop by going through it in practice.''
Spagnuolo anticipates most starters will play about a quarter or so against the Jaguars. Tight end Mike Hoomanawanui (calf) is the only player not making the trip.
''I don't like to put a number on it because it will kind of be a feel thing during the game,'' Spagnuolo said. ''Generally, if you feel like they've gotten some good work in and it's 20 plays, they're out.''
The Rams waived three players injured, safety Mikail Baker (hamstring), defensive tackle Jermelle Cudjo (back) and cornerback Dionte Dinkins (ankle, knee).
---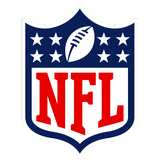 Get more from National Football League
Follow your favorites to get information about games, news and more
---