National Football League
National Football League
Rams coach Jeff Fisher happy with progress
Published
Aug. 20, 2012 2:39 a.m. ET

After opening the preseason with a blowout loss to Indianapolis, expectations were low for the Rams heading into Saturday's game against Kansas City.
A convincing victory over the cross-state rival Chiefs means there's plenty of room for some optimism.
Coach Jeff Fisher said Sunday that he had anticipated a huge difference in production because the team had done so well in practice. A blazing start on offense, with Sam Bradford directing a four-play, 80-yard drive on the opening possession added to the confidence level.
''We worked hard and we got better on the practice field,'' Fisher said. ''I figured it would carry over.''
During the loss to the Colts, Fisher said there never was a time he re-thought his decision to take on the rebuilding job with a franchise that has had 15 wins the past five seasons.
''In Indy? Uh, no,'' Fisher said. ''I thought we let that go, didn't we? I told you nobody was crying on the airplane going home.''
And after the 31-17 victory over Kansas City in the Governor's Cup game, Fisher found enough errors and rough spots to keep players grounded.
''He has a big vision, we all have a big vision of what we want this to be,'' middle linebacker James Laurinaitis said. ''One game, even today, this isn't going to slow us down.
''Nobody is going to get complacent in this locker room over this game.''
In particular, Fisher wants a lot better third down efficiency on both sides of the ball. The Rams were just 4 for 12 on third down.
On the other hand, the Rams (No. 28 in the AP Pro32) were 2 for 3 on fourth down - an 8-yard touchdown pass from Sam Bradford to Danny Amendola that made it 14-0 in the first quarter and a 10-yard pass from Kellen Clemens to Brian Quick one play before Isaiah Pead scored from 1 yard in the third quarter.
Fisher tempered his criticism by noting the play-calling has been vanilla on both sides. Addressing short-yardage defense, Fisher said ''there is a book full of things that we're not using, and that's intentional.''
The defense was opportunistic, too, with five sacks, three fumble recoveries and an interception. The second-string players held up against the Chiefs starters.
''We needed points and we needed explosive plays,'' Fisher said after the game. Anytime you get four turnovers, good things happen.''
The Rams have avoided injuries the first two games, with only wide receiver Quick (minor back spasms) hurt against the Chiefs.
Plus, Fisher expects center Scott Wells (knee surgery), wide receiver Brandon Gibson (hamstring), safety Darian Stewart (hamstring) and cornerback Bradley Fletcher (ribs) back for Week 3 Saturday in Dallas will help retain momentum.
Unlike most NFL coaches, Fisher plans on increasing playing time for starters not just this upcoming week but also in the preseason finale, planning on the first string playing into the third quarter in Week 4 against the Ravens Aug. 30.
He said most starters had about 20-25 plays against the Chiefs and probably would be bumped as high as 30 snaps against the Cowboys.
''Everybody is clearly entitled to do what they want, but if you do nothing or very little, then you've done nothing or very little in a two-week span, and to me there's too much time off,'' Fisher said. ''So, we're just going to continue to build.''
Before the games count, Fisher believes it's important for players to experience going through halftime and then getting warmed up again.
''I think you lose momentum and you lose ground if you don't play a significant amount of plays in the fourth preseason game,'' Fisher said.
The biggest position battle is ongoing at right offensive tackle. Free agent pickup Barry Richardson has started both games ahead of Jason Smith, the second overall pick of the 2009 draft, and Fisher anticipated that would be the case against the Cowboys as well.
---
Online: http://bigstory.ap.org/NFL-Pro32 and http://twitter.com/AP-NFL
---
---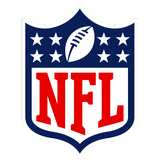 Get more from National Football League
Follow your favorites to get information about games, news and more
---