National Football League
National Football League
Raiders wrap up offseason program
Published
Jun. 15, 2012 12:06 a.m. ET

After spending most of the past two months installing an entirely new playbook on offense and defense and building a relationship between a new coaching staff and players, the Oakland Raiders ended their offseason program.
The team held its final minicamp practice and meetings on Thursday before splitting up for the next six weeks. When new coach Dennis Allen next gathers his entire team, it will be to start training camp in Napa on July 29.
''I was pleased with the progress,'' Allen said. ''Obviously, we're not near where we need to be yet, it's always going to be a work in progress. But I specifically thought over the last couple of days that I could kind of feel that we were kind of figuring out what we were asking them to do and I thought the guys really responded over the last couple of days.''
Most of the players will head home for the next six weeks before reconvening in Napa. Injured players can rehab at the facility but coaches are not allowed to discuss football at all with the players.
Allen said he was extremely pleased that the team had no major injuries this offseason and everyone on the roster is expected to be healthy and ready to go when camp starts.
The coaches also will take a break after going full bore since the staff started getting put together less than five months ago.
''We got to relax and recharge and our coaches have put a lot of time and effort in this offseason, starting up a whole new program,'' Allen said. ''For them to have a successful season and for them to be at their best they've got to have time to recharge, too. So we'll take some time off, get away from football for a little bit and we'll be back and ready to roll for training camp.''
The Raiders are implementing entirely new systems this offseason as part of an overhaul in the first season since the death of longtime owner and architect of the franchise, Al Davis.
Reggie McKenzie was hired as general manager in January to run the front office and he gave Allen his first head coaching job at any level. Allen brought in new coordinators in Greg Knapp on offense and Jason Tarver on defense, as well as other new assistants, and McKenzie made key changes to the roster.
With an abbreviated offseason program under the new collective bargaining agreement, there wasn't a whole lot of time to implement the changes on the field.
''I personally think we're further along than I thought we would,'' McKenzie said. ''I knew they were going to throw in a lot on both sides of the ball. But it was good to see things going right a whole lot more than wrong as far as coaches yelling and screaming, running a play over and over again. Every day you didn't hear a lot of that. That's a good indication that players are getting it and coaches are coaching it.''
Allen said that the staff installed most of the playbook with a few additional wrinkles to be added in training camp. Quarterback Carson Palmer said Knapp ''fired everything at us'' so he is looking forward to studying these next few weeks to get fully up to speed for camp.
He said he still has plenty of nuances to learn about the running game, protections and the 2-minute drill as he tries to absorb the new system.
''It's a completely new offense, there's really no similarities to anything I've done before,'' he said. ''But I love all the boots and play-actions and all the nakeds and keepers. I'm excited to do that and really those are the things that are going to help the run game. The more the running game moves the chains and the better the run game is, the better everyone else is on the entire team.''
NOTES: McKenzie said he expected no problems in getting unsigned rookies OL Tony Bergstrom and WR Juron Criner under contract before training camp. ... McKenzie said there have been discussions about a long-term deal with representatives for S Tyvon Branch, who signed a $6.2 million franchise tag tender last month. ''Nobody's slamming the phone on each other so that's positive,'' McKenzie said. ... McKenzie also said he is comfortable with the status of LB Rolando McClain, who was sentenced to 180 days in jail last month in Alabama after being convicted of third-degree assault, menacing, reckless endangerment and discharging a firearm in the city limits. McClain is appealing the conviction. ''I'm not going to hold anything over his head about what he's done in the past. We're only concerned with what he does from here on out,'' McKenzie said.
---
---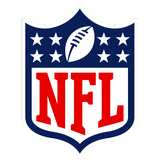 Get more from National Football League
Follow your favorites to get information about games, news and more
---