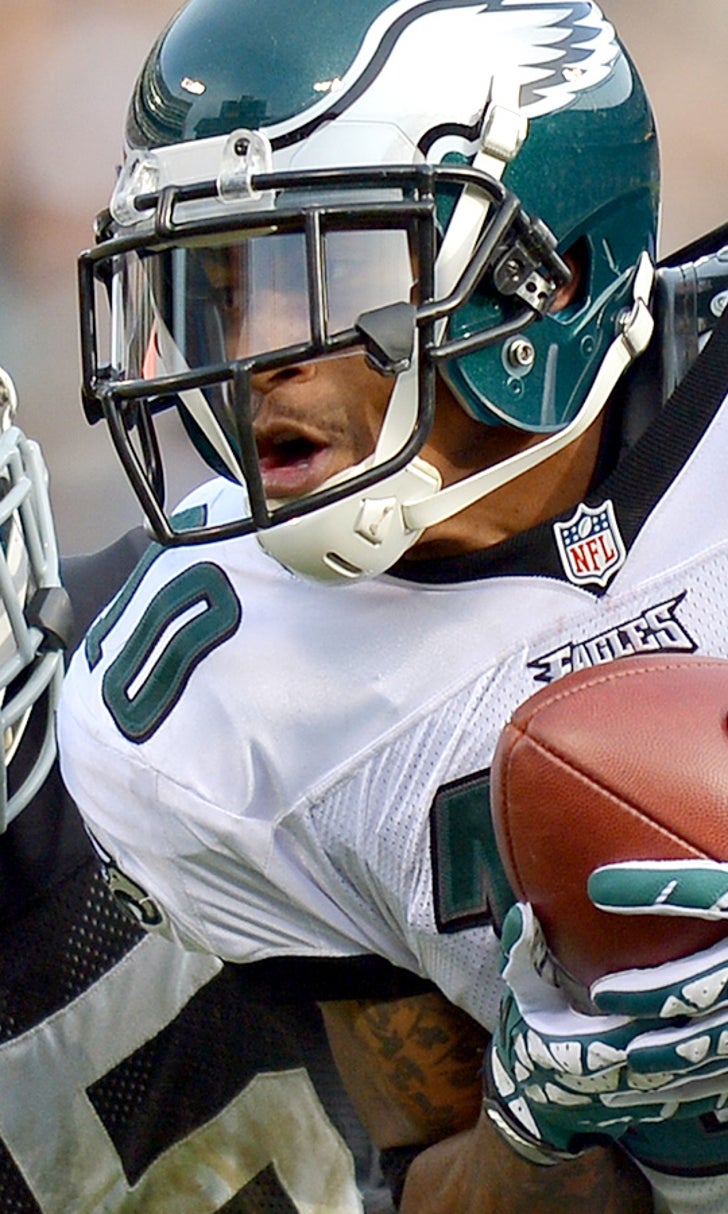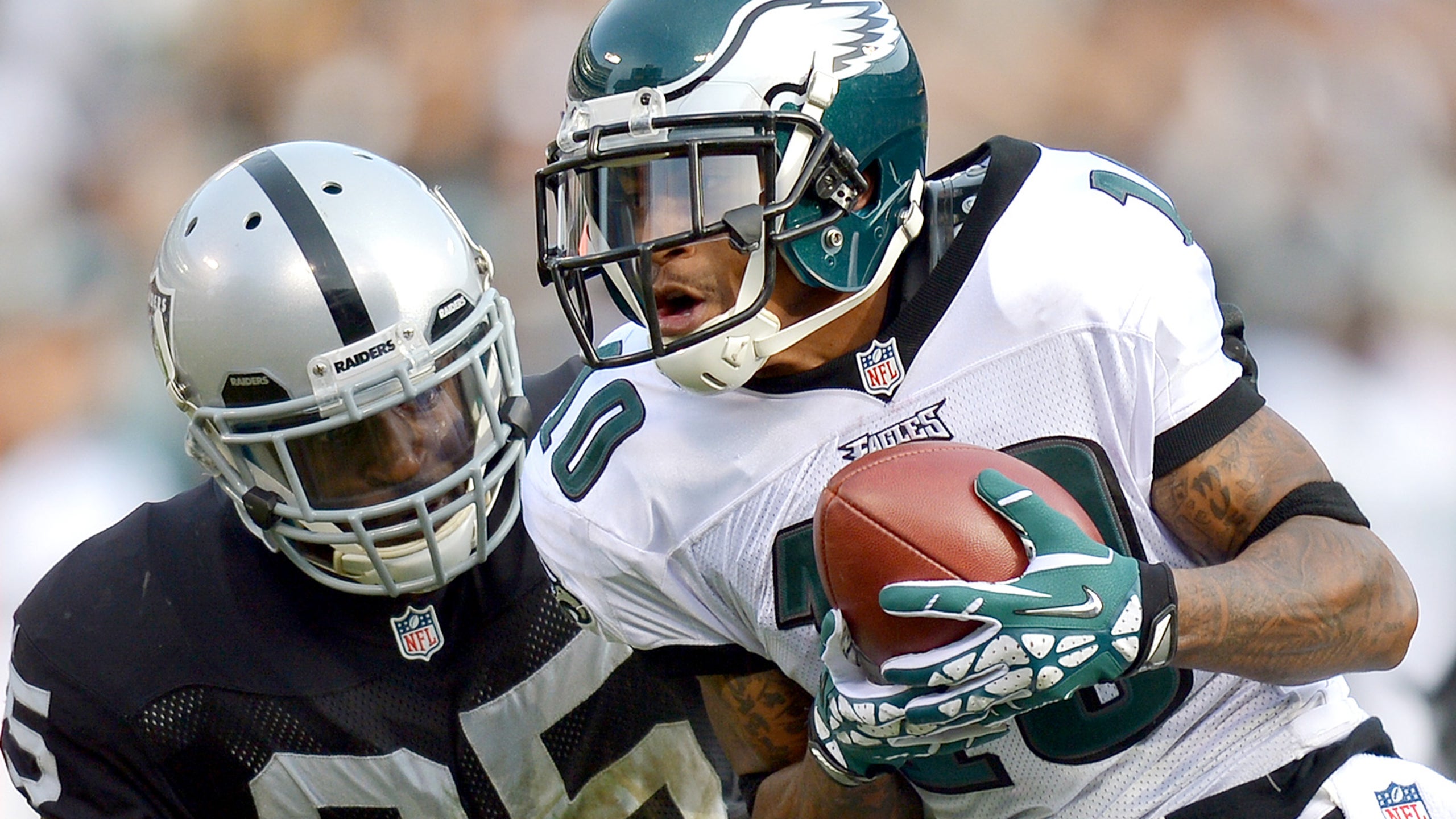 Raiders fans take to Twitter with pleas for DeSean Jackson
BY foxsports • March 29, 2014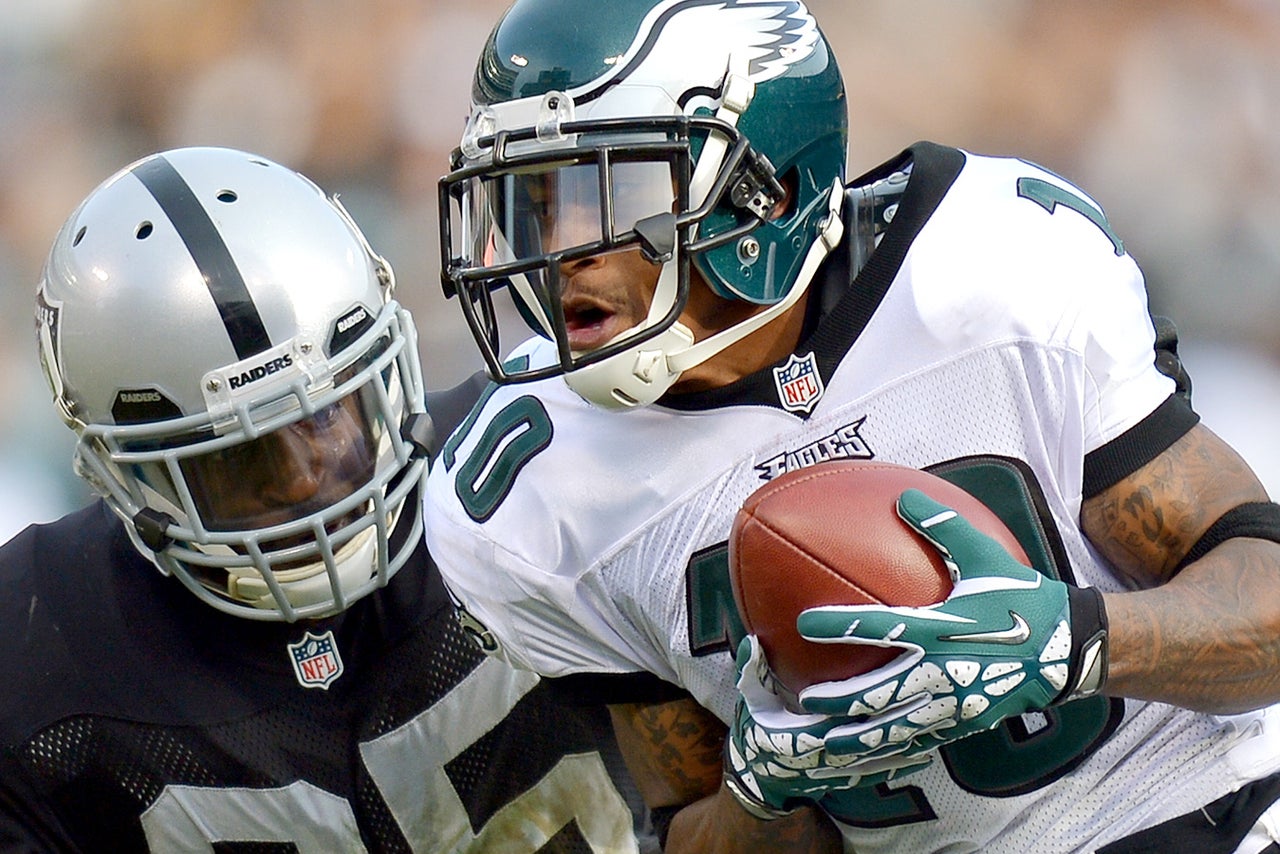 So by now you know the Eagles released wide receiver DeSean Jackson. And by now you probably know that they did it because of his alleged questionable off-field activities.
Well, one thing you may not know is that when the three-time Pro Bowler got cut, Oakland Raiders fans went berserk. Jackson is a Los Angeles native and went to Cal to play college ball.
The Raiders and their fans have been mired in misery since they lost the Super Bowl in 2003 – they haven't had a winning season since – and desperately want to field a good team.
So the grassroots campaign started yesterday with a hashtag that almost broke Twitter: #DJaxToOakland
Check out some of what the Internet gave us:
Jackson, not much of a tweeter, posted this to his Instagram yesterday after being released. The Hashtag caught fire there too.
Of course, there were also mixed reviews from analysts, writers and players. Check out what some of the people close to the game and sports had to say about Jackson.
I promise u whatever team my lil bro @DeseanJackson10 go2 gonna get a play maker a pro bowler a team leader & a great guy on & off the field

— Derrick Ward (@DerrickWard32) March 28, 2014
---
---